Mueller Breaks His Silence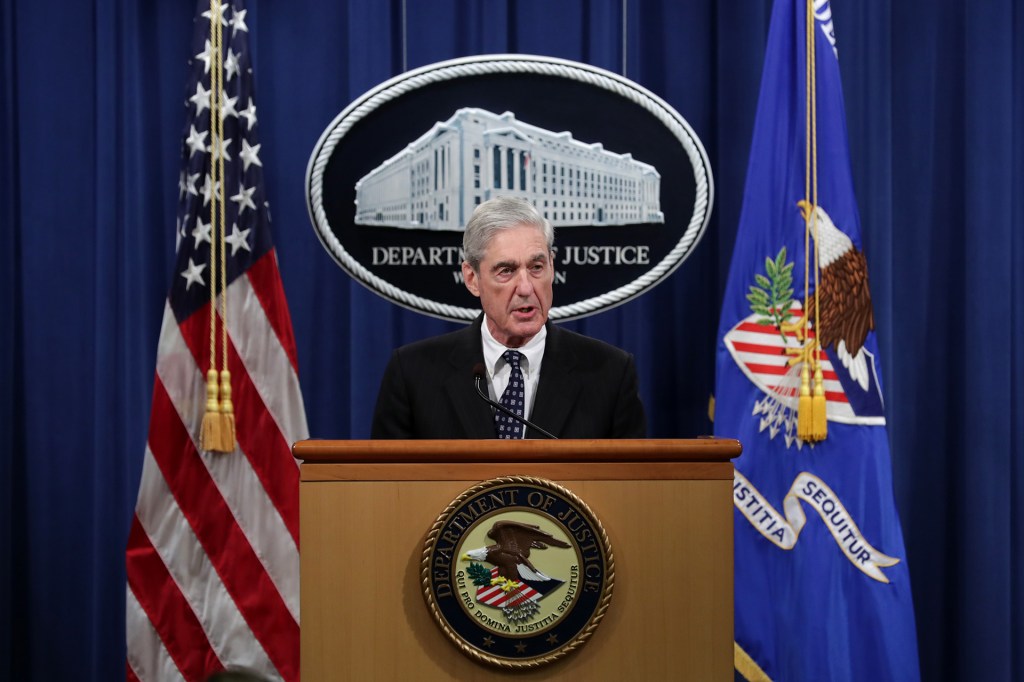 On Wednesday, special counsel Robert Mueller formally ended his investigation into Russian interference in the 2016 presidential election. He also made clear that he would prefer not to testify testify to talk and answer questions about something, while promising that what you say is true (verb) Stephanie was brought into the courtroom to testify as a witness. before Congress.
"The report is my testimony," he told a group of reporters at the Justice Department, in Washington, D.C. After the Mueller report was released by his department on April 18, some lawmakers called on Mueller to speak about it before Congress. Today's remarks were the first public comments Mueller has made since the investigation began.
During his nine-minute statement, Mueller repeated the conclusions of his team's 448-page report. He said that Russians hackers interfered in the 2016 election, but that investigators did not find enough evidence to conclude that any Americans plotted with the Russians to do so.
"I have not spoken publicly during our investigation," he said. "I am speaking out today because our investigation is complete. The attorney general [Wiliam Barr] has made the report on our investigation largely public." He added that the special counsel's office will be formally closed and that he will be resigning resign to give up one's office or position (verb) Tony resigned from his position after he was found stealing supplies. from the Department of Justice. Mueller was chosen to lead the Russia investigation two years ago, in May 2017.
The Mueller report does not say whether or not President Donald Trump obstructed obstruct to get in the way of; to interfere with (verb) Construction work on the highway could obstruct traffic. justice during the investigation. "We did not . . . make a determination as to whether the president did commit a crime," he said today. Mueller said that Congress could make that decision on its own.
Mueller ended his address by repeating that the investigation found multiple efforts to interfere in the presidential election of 2016. "That allegation deserves the attention of every American," he said.