New Spending Rule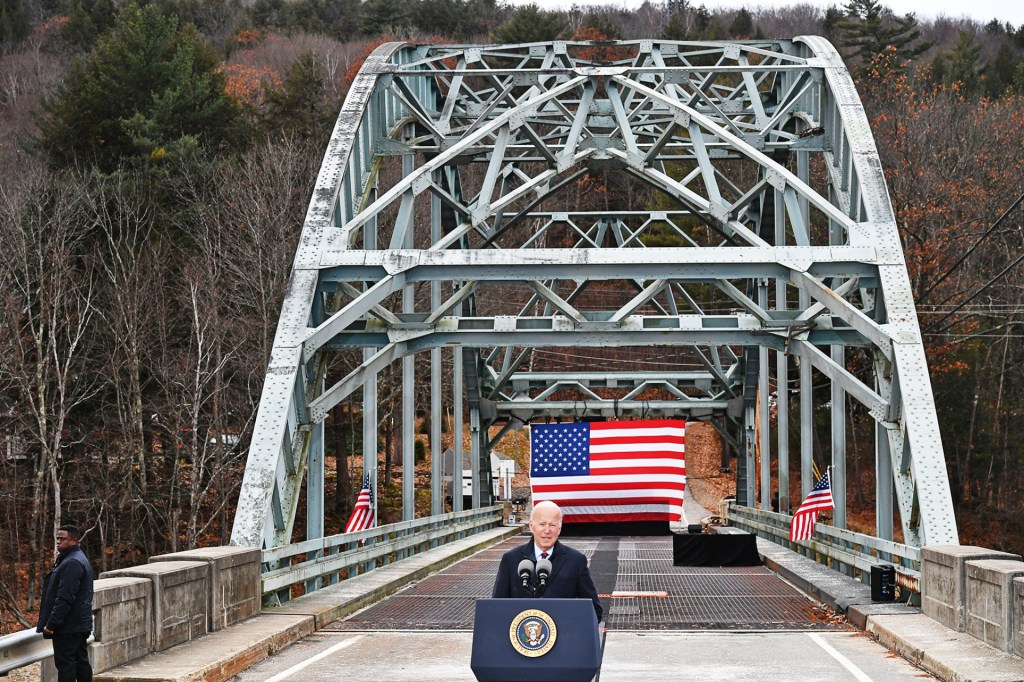 The White House issued a measure on April 18. It has to do with infrastructure, things like roads, bridges, water pipes, and high-speed Internet. Society needs these things in order to function smoothly. The measure requires new infrastructure projects to purchase materials made in the United States. This is meant to ensure that money spent on construction goes to U.S. factories and workers.
"From day 1, every action I've taken to rebuild our economy has been guided by one principle: made in America," President Joe Biden said at an event in Greensboro, North Carolina, on April 14.
The measure directs how money from the $1 trillion infrastructure law can be spent. That law was passed by the U.S. Congress and signed by the president in November. According to guidance issued on April 18, "none of the funds" from the law can be spent "unless all of the iron, steel, manufactured products, and construction materials used in the project are produced in the United States."
The president hopes to reduce dependence on material from other countries. He also wants to create more jobs. Since 1979, the U.S. has lost nearly 7 million manufacturing jobs.
Exceptions to the new rule will be allowed. For instance, the government may set aside the requirement if there is not enough U.S.-made material available. It can also waive the requirement if the price of materials increases a project's cost by more than 25%.
Stop & Think! How might the author approach writing a follow-up story to this piece? For instance, whom would he interview? Explain your answers.