As the new year begins, the coronavirus pandemic rages on. More than 90 million cases of COVID-19 have been detected worldwide.
At press time, the United States alone had seen about 23 million cases. Three million new cases had already been reported in 2021. In California's Los Angeles County, about 1 in 5 people is testing positive daily. The numbers continue to surge.
Vaccine distribution is underway. (See "Vaccine Trackers.") But it's taking longer than expected to get people vaccinated. And health officials are concerned about new versions of the virus.
New Variants
One new strain, or variant, of the novel coronavirus is proving to be more contagious than the original. 
It spreads more easily and quickly. Fortunately, this strain doesn't seem to cause worse symptoms. It was first detected in the United Kingdom (U.K.) in September. Many countries have banned travel from the U.K. This is to keep the virus from spreading further.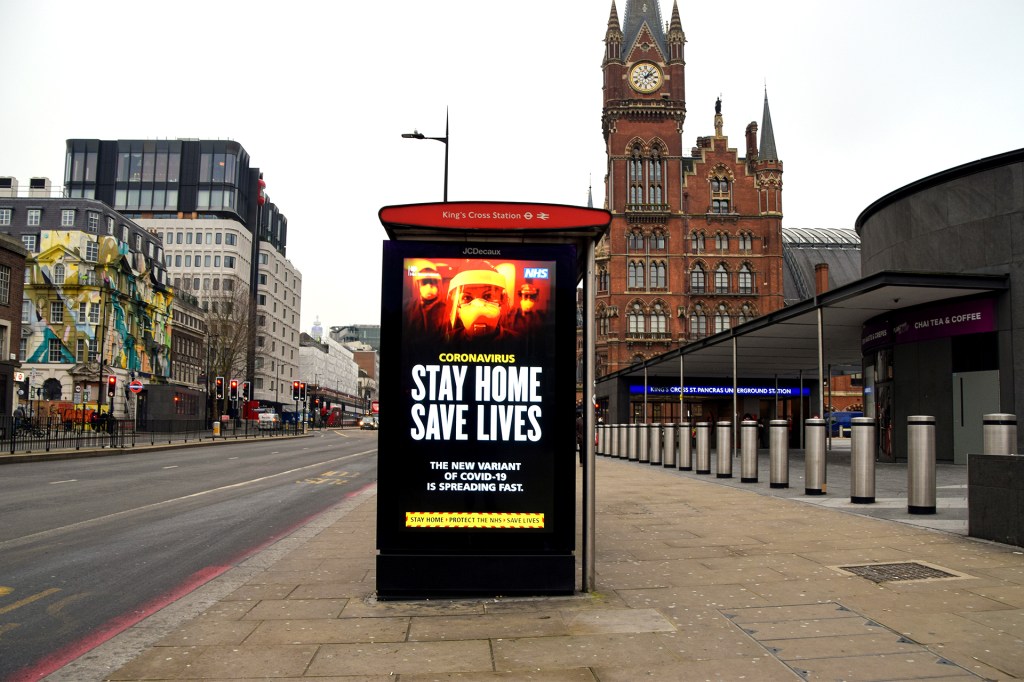 VUK VALCIC—SOPA IMAGES/LIGHTROCKET/GETTY IMAGES
It's normal for a virus to mutate, or change, over time. Other variants of the virus that causes COVID-19 have been detected in Japan, Nigeria, and South Africa.
The U.K. variant has already been found in at least eight states in the U.S. "Over the next couple of months, we're likely to see this increase," Greg Armstrong told the Washington Post. He works for the U.S. Centers for Disease Control and Prevention.
Officials say existing COVID-19 vaccines should protect against new variants. Dr. Anthony Fauci, of the National Institute of Allergy and Infectious Diseases, says his teams are studying this. "We are taking [these variants] seriously," he told TIME, "and will be following them closely to make sure we don't miss anything."
Distribution Issues
Distribution of COVID-19 vaccines began in the U.S. in December. The government hoped to vaccinate 20 million people by January. To date, only about 9 million have gotten a dose. Some areas have received fewer doses than promised. Others received more. Because of strict rules about who must be vaccinated first, some doses have gone bad and had to be thrown away.
Until a vaccine is available to everyone, people should continue to wear masks, wash their hands, and stay six feet from others. 
Dr. Rick Malley, of Boston Children's Hospital, told TIME for Kids that these actions "are so important, and can really reduce the number of cases."
Stop and Think! What is the article's headline? How does each section of the article support the headline? Why is the last paragraph important?