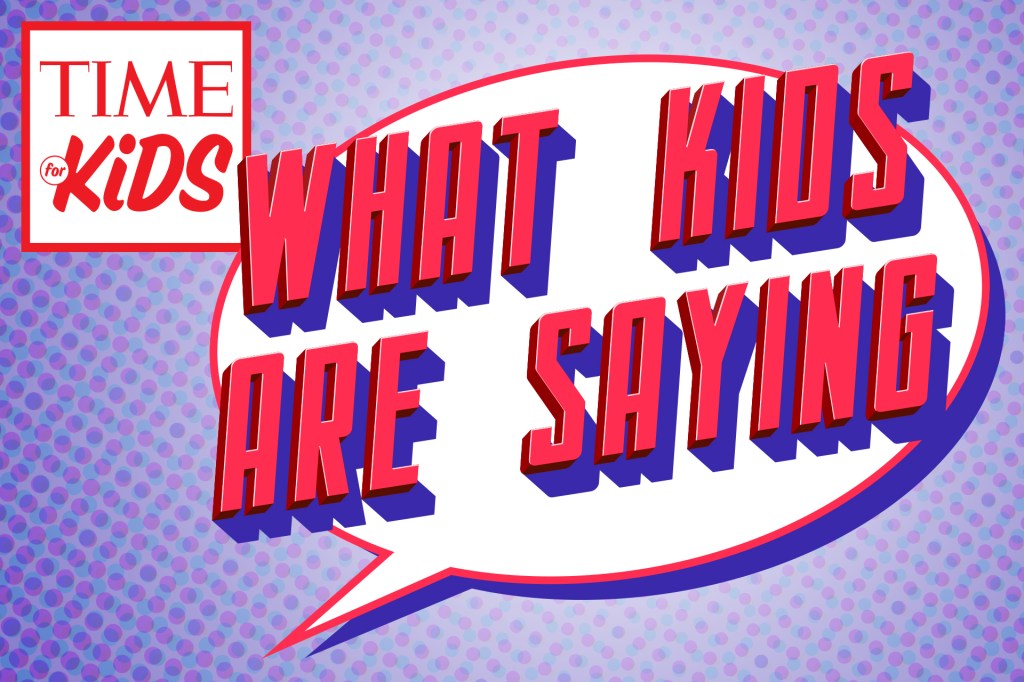 What are your thoughts, feelings, and opinions about the global coronavirus emergency? We asked our readers to let us know at tfkeditors@time.com, with the permission of a parent, teacher, or guardian. Here, we'll share some responses.
Updated April 21
From Riya M., age 6, in Rochester Hills, Michigan: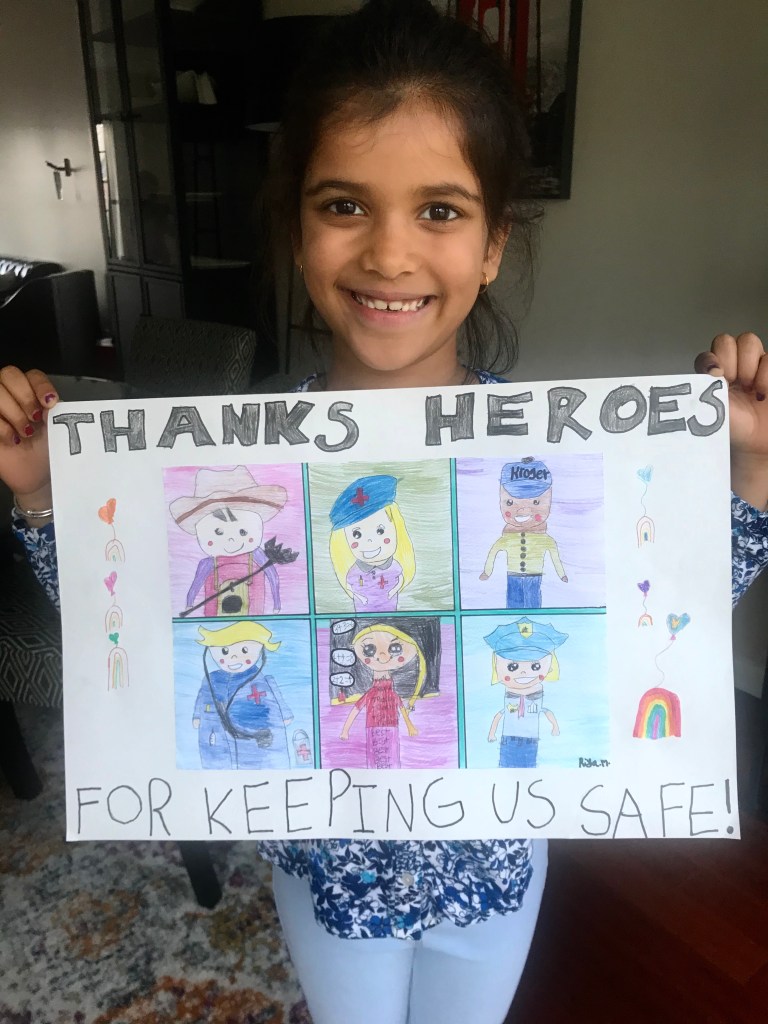 From Araina P., age 9, in Wayne, Pennsylvania:
I remember the first time my teacher said the word COVID-19. It sounded scary. She told us how dangerous the coronavirus was and asked us to be careful. I am not scared of the virus, but I know I have to be careful so that I do not catch it.
My family and I have been washing hands frequently and practicing social distancing for a few weeks now. I have read up on it, and my parents tell me that if we all practice social distancing we will win against the virus. That's why I have been staying home with my parents which is actually a lot of fun.
After getting used to being home for a few days, I started doing activities that keep me entertained and happy. My family and I watched movies and played board games, went for walks, and also did some DIY projects like building my own walking robot. We also have online LEGO challenges in our community, and I won twice. I keep in touch with all my friends and cousins through video messaging, practice my cello, and do all my school activities online.
Staying at home has made me realize that this is a perfect time to bond with your family. If we keep practicing social distancing, we can all get over this, so hang in tight and stay safe.
From Ben W., age 9, in Westborough, Massachusetts:
The last five weeks have been very different than usual. I have been learning at home with help from my parents. I can only see my classmates and teachers through Google Meet. I haven't been to the store in a while. My mom does all of the shopping while I stay at home with my dad. Now my mom wears a mask when she shops. She said at the beginning it was rare to see a mask, and now it's the opposite—it is rare not to see someone wearing one.
While I am at home, I play video games, do schoolwork, and help clean. I am also building a robot that I got for Christmas. Since my parents are both working from home, we have a lot of time together. We usually go for walks after dinner with my dog. I bet my dog and cat are confused because normally nobody is home and now everyone is!
I like being home, but I also know what is happening in the world. For example we are lucky that my parents can work from home, but I know some kids' parents are out of work and may have trouble buying groceries. My family helps by donating money so other people can buy food. I know I am also lucky because although I am not in school I am still learning. Because of technology I am able to do schoolwork and will be ready for fifth grade.
Since I have been home, we have had Easter. This year was very different. Normally my family gets together and I see my aunts, uncles, and cousins. This year, we stayed home and had a video chat with everyone while they stayed at their homes. It might not have been normal, but it was unique and still great.
The coronavirus has affected everyone, from young to old. The best thing we can do is stay inside, sanitize our hands, and social distance. Every person needs to do their part. By staying away, we can beat this together!
From Eliza K., age 8, in Orlando, Florida:
I remember when I first heard on the news that the virus was affecting people in other countries. At school, we started learning more about germs and getting into the habit of washing our hands more. I didn't think how much it would affect the people of the United States.
Then everyone got serious—well, my family did. During spring break we had plans to go to the beach. Our trip was canceled! My parents said that we would stay at home until it got a little better. What did that mean? When would it be a little better?
Now it is my second week of virtual school. It makes me sad because I don't get to see my friends, I don't get to go to school, I don't get to play volleyball with my team, and I don't get to play with my neighbors. But it is not all so bad. I have learned so much about the computer and email and Google.
My day-to-day routine starts in the morning. I go through the house to the dining room and try to watch YouTube before anyone wakes up—but my mom always catches me! Then I have to start working. When I am halfway through, I get a little break. I sometimes like to go in our backyard and sit on the swing. Some days are so hot, I am told not to go outside and to read a book instead. When I am done with all my work online, I get to do P.E. videos.
On the weekends, we go swimming because I don't have school. My mom tries to plan some activities like making slime but she isn't so good at it. We are together at least, and that makes me happy. I hope everyone can be happy and share the love because we all need it!
From Julia S., age 13, in Southgate, Michigan:
From Madelynn A., age 12, in Englewood, Colorado:
The coronavirus has prevented me from having a sleepover with my friends for my 12th birthday. And it postponed our out-of state family members from visiting us here in Colorado. Other than that, I've been having a lot of fun. My mom is off of work, so after I finish remote learning, we do some fun stuff. I usually occupy myself by playing with the cat, sleeping, watching TikTok compilations, and playing The Sims 4.
Even if kids don't always feel like they are important, they can help their family and their community in big ways. They can prevent the coronavirus from spreading by practicing social distancing, making sure to wash their hands, and keeping their hands away from their faces.
If my friends are perhaps reading this, I do want to say that I really miss them. And I really want to thank the people who are in important jobs and are still working. For example, my dad. He makes cool stuff for cats and dogs.
From Olivia P., age 10, in Mill Bay, British Columbia, Canada
First of all, l am enjoying my stay at home. Mostly because I do not have to take the crazy loud bus in the early morning every day. Instead, I get to stay in my warm bed a bit longer. Also, taking class online at home is something that interests me. I have never done classes online before, so this is something new.
On the other side, I am scared of the coronavirus. I have seen many news reports and articles saying how dangerous the virus is. Whenever the number of people with the virus increases, I get very worried.
But I am trying to see the bright side of things. My family and I are doing our best to keep our bodies healthy and strong. We do laps around the house, play badminton, and practice Taekwondo moves. Most importantly, we drink lots of hot ginger tea with honey.
I know many people around the world are as scared as I am. I am very thankful that people around me are safe and healthy. Fingers crossed for everyone!
From Adrian G., age 5, in Miami, Florida:
I have enjoyed making cookies with my mommy and brother during the coronavirus. I like going outside and riding my brother's kid car. I like jumping on rocks that we found on a morning walk on the side of the road. I like exploring animals too. We have explored ants, birds, lizards, butterflies, dogs, and bees.
I liked making an electrical circuit kit that we have at home. My brother and I made up a new game where you catch the fan of the electrical circuit with a wooden stick.
My birthday was last week. I didn't get to have a birthday party, but I got presents and I had lots of fun with my brother and parents. We ordered pizza and watched a movie and drank soda and ate ice cream with gummy bears.
My dad works in the hospital as a doctor and we can't hug him when he comes home until he takes a shower. He is at the hospital many times until nighttime. But overall, this has been a fun time with my brother and my parents.
From Ella B., age 9, in Dallas, Texas:
My life has changed a lot since the beginning of the coronavirus [pandemic]. One of the biggest changes is that I am doing my schoolwork from home. Like the student in the story "Kids Report on COVID-19: Eshaan in Texas," I am taking walks with my family, hand sanitizing, and washing my hands a lot. I am also enjoying some fun things, like Cosmic Kids yoga with my mom and sister and cooking at home with my family since we aren't going to restaurants.
A recent activity that was really fun was having a "Zoom Party" with my aunt to celebrate my dog Lizzie's 8th birthday. We all ate dinner together and then played charades and dares. Our dogs enjoyed "puppaccinos" (whipped cream) and special bones. We even sang "Happy Birthday" to my dog. Even though my life is different, I am trying to do some things the same and also enjoying new activities at home.
From Sophie I., age 10, in Poughkeepsie, New York:
It wasn't a big deal for a while, but suddenly it was apparent: COVID-19 was going to be a big deal. I knew about it early because my dad's work takes him on business trips often. Once, he went to China. One day my parents were talking about how China was so deeply affected, that schools were closing and everybody was in quarantine. I was worried, but my mom told me that travel to and from China was restricted and the country was shutting down, so COVID-19 would not reach us.
About a week later, I heard from my friends that the coronavirus had hit California, and then Boston. I was frightened, but it wasn't in New York yet. I was really hoping that it wouldn't affect anyone, or anywhere, else. But suddenly it was everywhere. Next thing I know, my school is closed for two weeks. Everyone is saying it will be longer than that.
My friend's mom works at a hospital, and they actually ran out of masks. We're working to sew new ones using extra fabric. Every store you go to, they're sold out of toilet paper, hand sanitizer, and rubbing alcohol. I can't go to any after-school or weekend activities. During the week, my mom has to do a sort of homeschooling to keep us learning. A lot of my schoolwork is on the computer. I haven't left my house in four days.
I have been very anxious about this, but I have a few things I do to keep my mind off of it: I watch American Ninja Warrior Junior when new episodes premiere. I play games on my computer. I watch the Cincinnati Zoo's live animal report at 3pm every day, and I do a lot of reading. It's not easy to be in this situation, but there are a lot of things that can help.
From Eva Mae G., age 8, in Nashville, Tennessee:
I am wondering what children my age are doing for fun since they can't go to school or go on field trips. I like to make art and hope the new coronavirus stops spreading. My family has been at home for over two weeks and we do a lot of reading, playing games, and making art.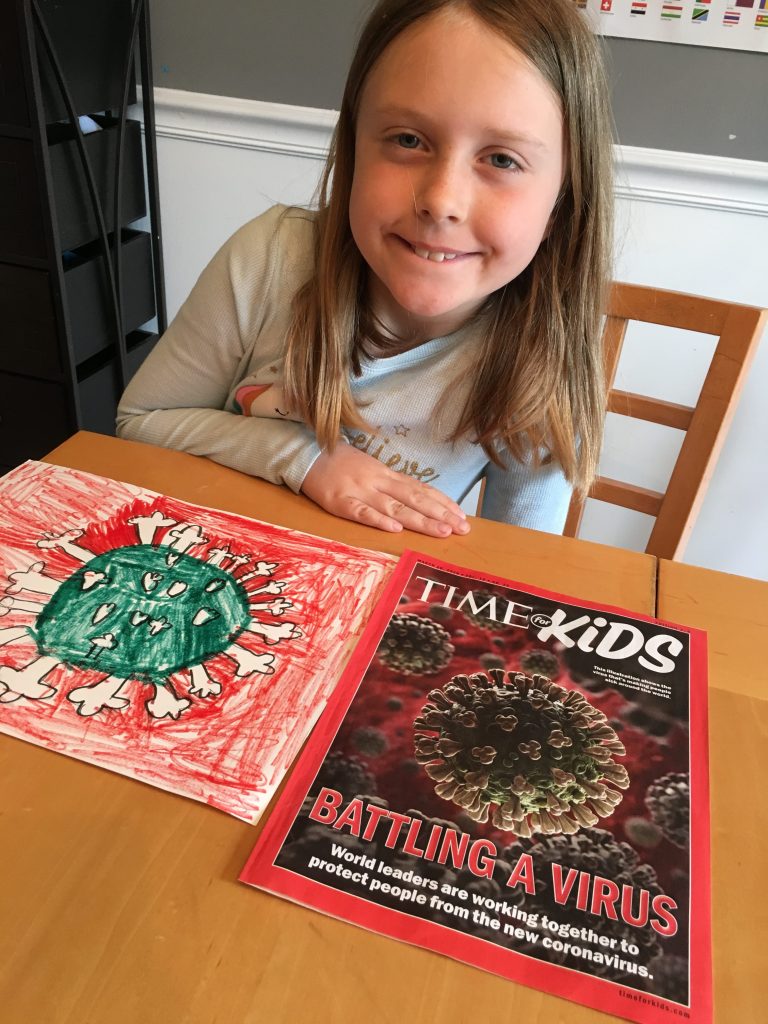 COURTESY RAEANNA G.
From Hattie I., age 12, in Midlothian, Virginia:
I remember the first time I started to hear about the coronavirus. My family wasn't very worried, in fact, we were skeptical about whether it was even coming to the U.S. Then, in a matter of days, life was thrown completely off course. Everything was canceled. Lucky for us, we're homeschooled, so when school was canceled, it didn't change a lot for us. My dad still has to work because he's a doctor.
Life after school is completely different. Usually, we have lots of activities at night, but now there's nothing! We have a lot of time to play outside. The other day my four siblings and I had a magic/sword battle after we roasted marshmallows. It was really fun!
Even though I can't talk to people in person, I still keep in touch with them. I try to call my friends and cousins every day. My brothers set up an online gaming time on the Nintendo Switch with their friends so they can play Mario Kart together. My parents play board games at night with their friends.
Though this may be scary, I try to look on the bright side of things. I know that this pandemic won't last forever and that everything will be okay.
From Simran A., age 6, in Detroit, Michigan: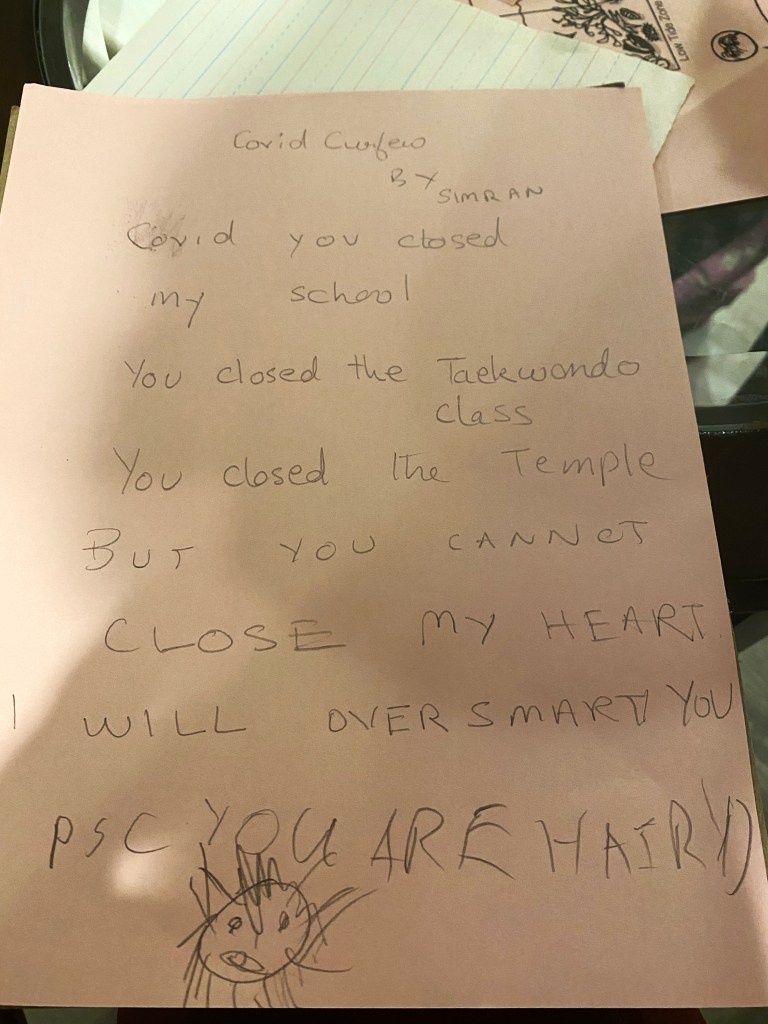 From Holly H., age 9, in Brooklyn, New York:
The coronavirus stopped me from being with my friends, going to school, and going on vacations, but it didn't stop me from having fun. I was quite sad when I learned soccer was canceled. So I made solutions for my problems: I took some walks with my dad and I practiced a little soccer outside. Even though the amount of people who had it kept increasing, I didn't think there was something to be really worried about.
The only thing I was slightly worried about was people in my family who were at high risk, like some of my relatives. Also, something I've been looking forward to is seeing my cousins in Washington, D.C., and I don't even know if that's for sure gonna happen yet.
These days, I've been video calling my friends, drawing, doing a bit of work, and watching movies. But I get a bit of fresh air every week. The days are no longer the same as they were. This one virus can change a lot of things.
But there's also some good things about staying home. Sometimes, you don't have to wake up so early and you get to be comfortable at your own house all day. If you have a lot of food and medical supplies, think about how lucky you are to be well prepared. Also if you have games you can play or puzzles, then you won't be bored with nothing to do.
Still, this new virus can be pretty scary. So if you're someone who's easily worried about it, my advice is to talk to someone you know really well about how you feel. Sometimes they can help reassure you.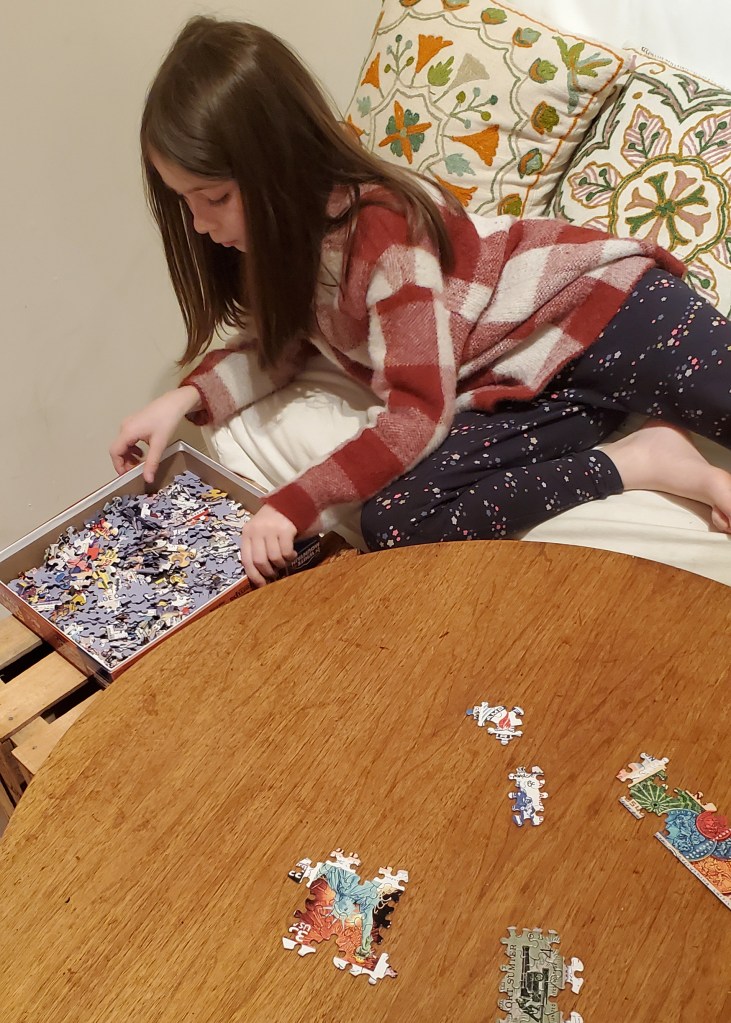 COURTESY J. HOOK
Letters have been lightly edited for length and clarity.

Kids, ask a parent or guardian if you can tell us about your experience during this time. If so, have them email us at tfkeditors@time.com. Your response might be featured on this page or in an upcoming issue.