Nominating a Vice President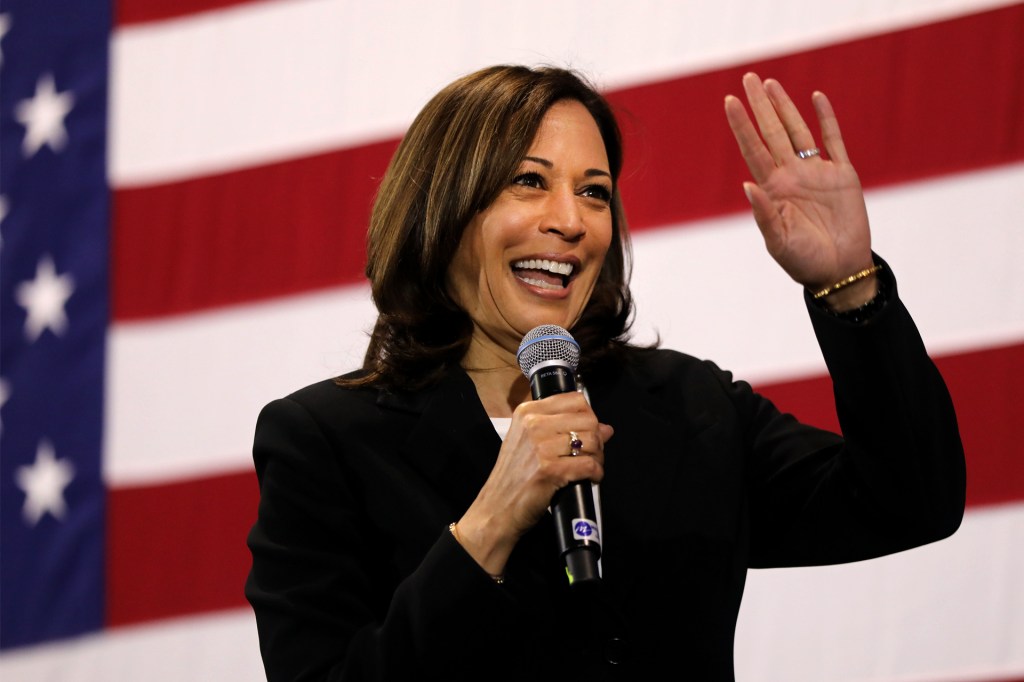 Joe Biden is the Democratic presidential nominee. On August 11, he selected United States senator Kamala Harris to be his vice-presidential running mate. They will take on President Donald Trump and Vice President Mike Pence in the 2020 presidential election. The nomination makes Harris the first Black woman to appear on a major party's presidential ticket. She is also the first person of Asian descent to be on a presidential ticket.
Biden tweeted about his VP pick on Wednesday. "Kamala Harris grew up believing in the promise of America," he wrote. "Together, Kamala and I are going to fight every single day in the White House to make sure that promise is fulfilled for all Americans."
Harris posted on Twitter that she was "honored" to be the Democratic party's nominee for vice president. She wrote that she will "do what it takes" to make Biden the next president of the United States.
Harris is the daughter of immigrants. Her mother was born in India. Her father is Jamaican. Harris grew up in Oakland and Berkeley, California. She attended Howard University, in Washington, D.C.
Harris first entered public office in 2004. She was the district attorney in San Francisco, California. Later, she served as the state's attorney general. Harris was the first Black woman to hold either position.
In 2016, Harris was elected to represent California in the U.S. Senate.
Like Biden, Harris made a run to become the Democratic Party's presidential nominee. She took part in several debates before the primaries. That's when people vote to select the party's candidate. Harris dropped out of the race before voting began.
Now, Harris's appearance as the first woman of color on a major party's national ticket is inspiring others. "It tells Black girls that they can be president," China Cochran said. Cochran recently ran to be a state representative in Michigan.
Melanie Campbell is the president of the National Coalition on Black Civic Participation. She says Harris's nomination sends a message. "It affirms Black women and all we did for this country," she says. "I'm glad I lived to see it."
Harris is scheduled to debate Vice President Mike Pence in Salt Lake City, Utah, in October.