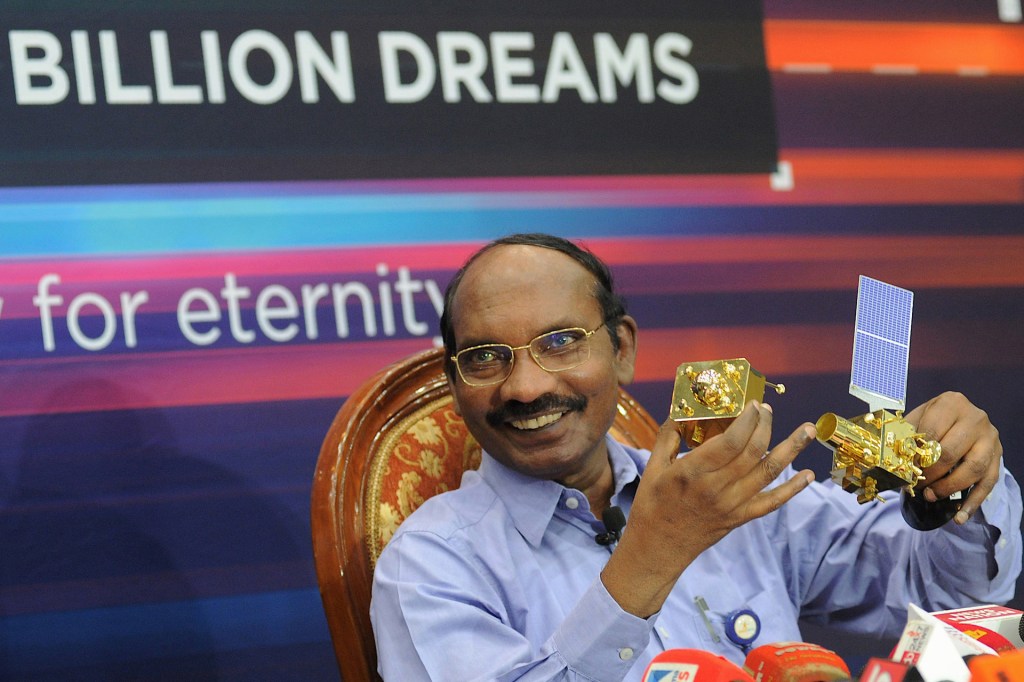 On Tuesday, an uncrewed spacecraft called Chandrayaan-2 entered lunar orbit. India launched it about a month ago. Chandrayaan's destination? The south pole of the moon. There, its rover will probe lunar craters for water deposits. If it gets to the surface intact, Chandrayaan will have achieved India's first-ever moon landing. India would be just the fourth country to land there. The others are the United States, Russia, and China.
The chance of a successful landing is only 37%, Kailasavadivoo Sivan told reporters. He is the chairman of the Indian Space Research Organisation (ISRO). He said that when the craft finally lands, he will feel a mix of "happiness and tension and more anxiety."
Chandrayaan means "moon craft" in the ancient language of Sanskrit. The ship's lander will use rocket fuel to brake as it approaches the lunar surface on September 7. Artificial-intelligence technology will match the landing spot with a picture that has been loaded into Chandrayaan's memory. On the ground, a rover will search the craters. ISRO believes 100 million tons of water could be hidden there.
Water could be used to make oxygen. This will be useful to future astronauts who are visiting the moon. "NASA has already announced the project of having human habitat . . . on the south pole," Sivan said. "This [mission] will be giving input on a program which is concerning humanity in a major way."
NASA will use Chandrayaan's research to send people to the moon by 2024, Sivan said. "The globe is waiting for our data."