Parks Reopen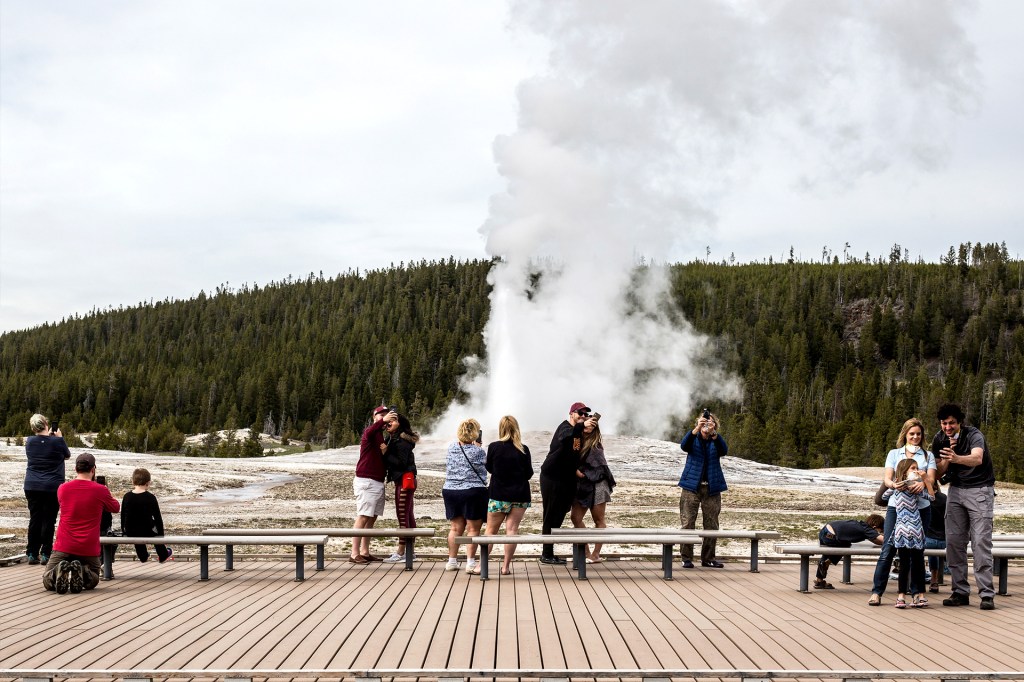 All around the country, states are loosening coronavirus restrictions. Businesses, restaurants, and other public places are slowly reopening. On Memorial Day weekend, people crowded onto beaches for the first time in months. But many weren't following social-distancing guidelines.
This could become a problem at national parks, which are also starting to reopen. The Grand Canyon, in Arizona, began admitting visitors again in mid-May. At the time, at least one tourist felt safe. Matthias Zutter, a visitor from Switzerland, told the Associated Press: "You could see that people took precautions and were keeping their distance." But that could change as the summer heats up. And it presents a challenge for park officials.
Cam Sholly is the superintendent of Yellowstone National Park. Most of it is in Wyoming. The park gets 4 million visitors a year. Sholly says it's hard enough for staff to keep people away from wildlife, such as bears and bison. "The notion that we're going to keep every human being six feet apart is ridiculous," he says. He adds that a "massive amount of signage" has been posted around the park. It encourages visitors to keep a safe distance apart and to clean their hands.
Some parks will close off sections to prevent crowding. Grand Canyon visitor centers, hotels, and restaurants remain shut down. But its cliff-hugging trails will be open. Spokesperson Lily Daniels says hikers will be expected to practice "self-governance."
That's a bad idea, says Rob Arnberger, a former superintendent at the park. "It simply defies logic," he says. In his opinion, people are likely to cluster at popular spots.
Other parks, such as Rocky Mountain National Park, in Colorado, may use timed entry to manage crowds. Visitors will have to buy tickets in advance.
For now, parks are working with health officials to make sure visitors are safe. Sholly says it's a time of uncertainty: "No one's an expert at reopening national parks in a pandemic."