Picking a President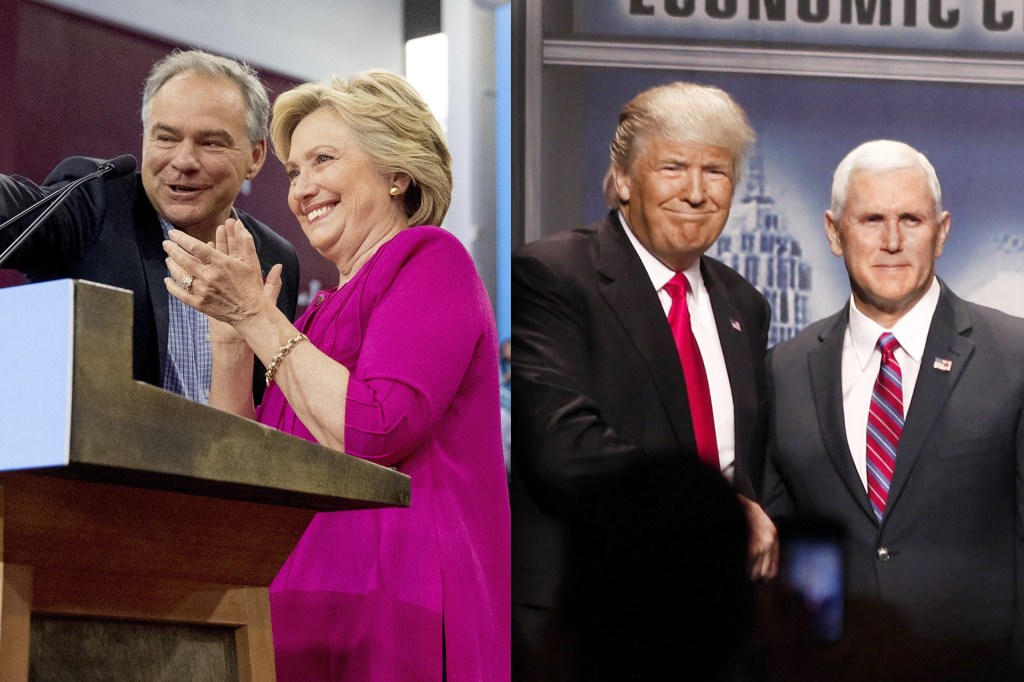 On November 8, Americans will elect the next president of the United States. Donald Trump and Hillary Clinton are the main candidates for the job.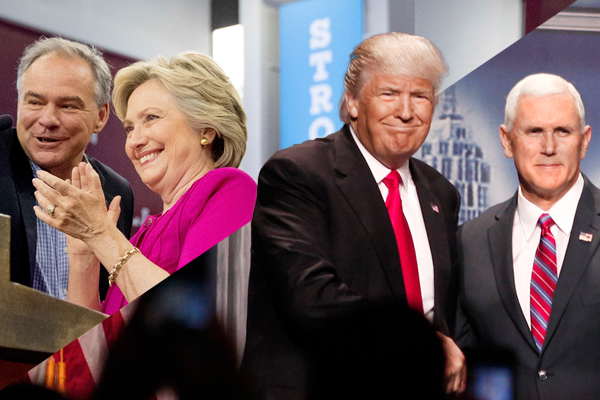 ANDREW HARNIK—AP; BILL PUGLIANO—GETTY IMAGES
In 2008, Barack Obama was elected president. He took office in January 2009 and is now completing his second term. But in 2017, Americans will have a new president. Who will it be? Voters will make their choice on Election Day, Tuesday, November 8.
Hillary Clinton and Donald Trump are the two main candidates vying
vie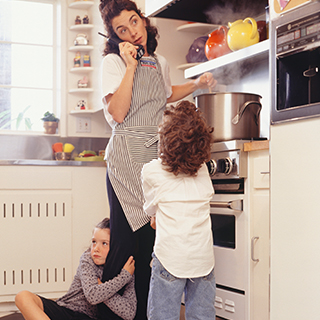 RYAN MCVAY—GETTY IMAGES to compete (verb) Wendy and Danny vie for their mother's attention. to be the 45th president of the United States. They had a jam-packed summer.
On the Campaign Trail
In July, Trump and his choice for vice president, Mike Pence, the governor of Indiana, were officially nominated at the Republican National Convention, in Cleveland, Ohio. "In the race to the White House, I am the law-and-order candidate," Trump said in his acceptance speech. "I am with you, I will fight for you, and I will win for you."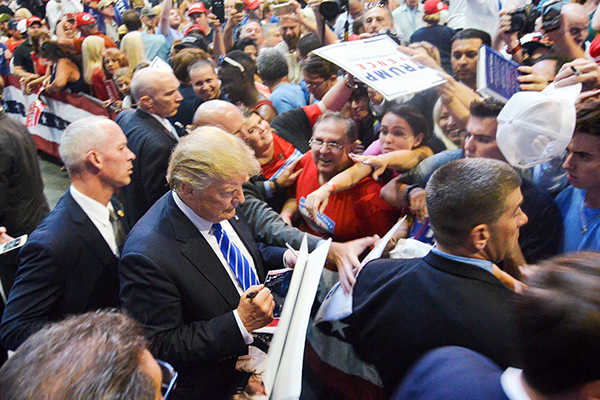 GASTON DE CARDENAS—AFP/GETTY IMAGES
Trump is a businessman. He and his family run a real-estate company based in New York City. In his campaign, Trump has promised to cut taxes, create jobs, and be tough on illegal immigration by building a wall between the U.S. and Mexico. On August 31, he flew to Mexico for a private meeting with the country's president, Enrique Peña Nieto.
Clinton and her vice-presidential running mate, Tim Kaine, a senator from Virginia, also accepted their party's nomination in July. "We have to decide whether we will all work together so we can rise together," Clinton told supporters at the Democratic National Convention, in Philadelphia, Pennsylvania. She pledged to create well-paying jobs and invest in education. She also vowed to protect Americans from terrorism and gun violence.
Clinton was the nation's first lady from 1993 to 2001, when her husband, Bill Clinton, was president. From 2001 to 2009, she served as a senator from New York. She was secretary of state in President Obama's cabinet
cabinet
ALEX WONG—GETTY IMAGES a group of advisers to the president (noun) ALEX WONG—GETTY IMAGES from 2009 to 2013. She is the first woman to be nominated for president by a major U.S. political party. If Clinton wins the election, she will become the country's first woman president.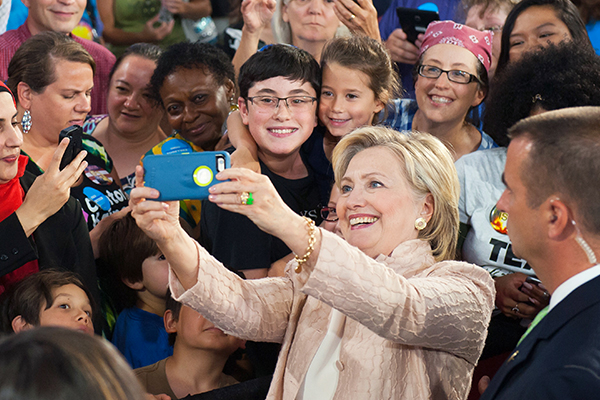 JEFF SWENSEN—GETTY IMAGES
Third-party candidates are running for president, too. They include Gary Johnson, of the Libertarian Party, and Jill Stein, of the Green Party. Neither is expected to come close to winning. According to Real Clear Politics, polls show Johnson getting about 8% of the vote and Stein 3%.
About two months remain before Election Day. The candidates are ramping up their campaigns. They are crisscrossing the country, meeting with donors and voters.
On September 26, Trump and Clinton will go head-to-head on the issues when they meet for the first of three presidential debates. Two more debates are scheduled to take place October 9 and 19. A vice-presidential debate between Pence and Kaine is set for October 4. Expect tough exchanges as the candidates make their case to voters. Will you be watching?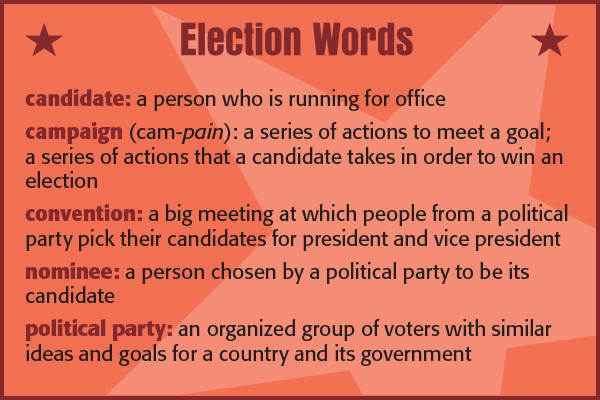 Meet the Kid Reporters
A person must be at least 18 years old to vote. But people of all ages can follow the election. Read special coverage of this summer's political conventions from TFK Kid Reporters Maple Buescher, 13 (top), and Olivia Branan, 12, at timeforkids.com/election16.
FROM TOP: BROOKS KRAFT FOR TIME FOR KIDS; STEPHANIE KRAUS FOR TIME FOR KIDS