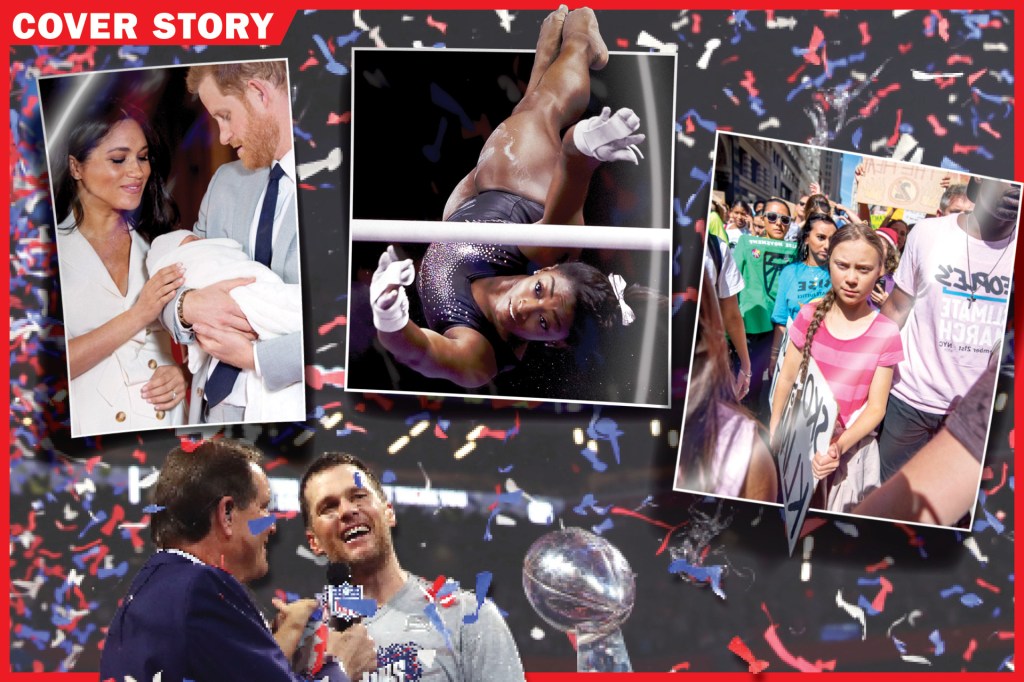 How will you remember 2019?
A year is a collection of moments. There are happy moments and sad ones, moments to celebrate and moments to learn from.
In 2019, hundreds of thousands of youth activists
activist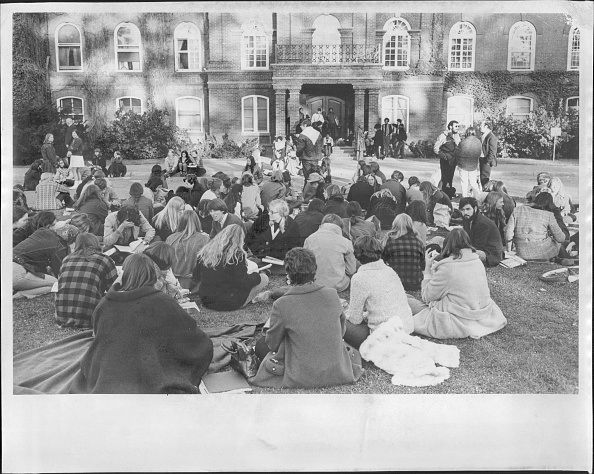 NEW YORK POST ARCHIVES/GETTY IMAGES a person who fights for a cause (noun) In the 1960s, student activists staged protests on college campuses. marched for climate action. The United States Women's National Team won the World Cup. And Hurricane Dorian made landfall in the Bahamas, devastating
devestate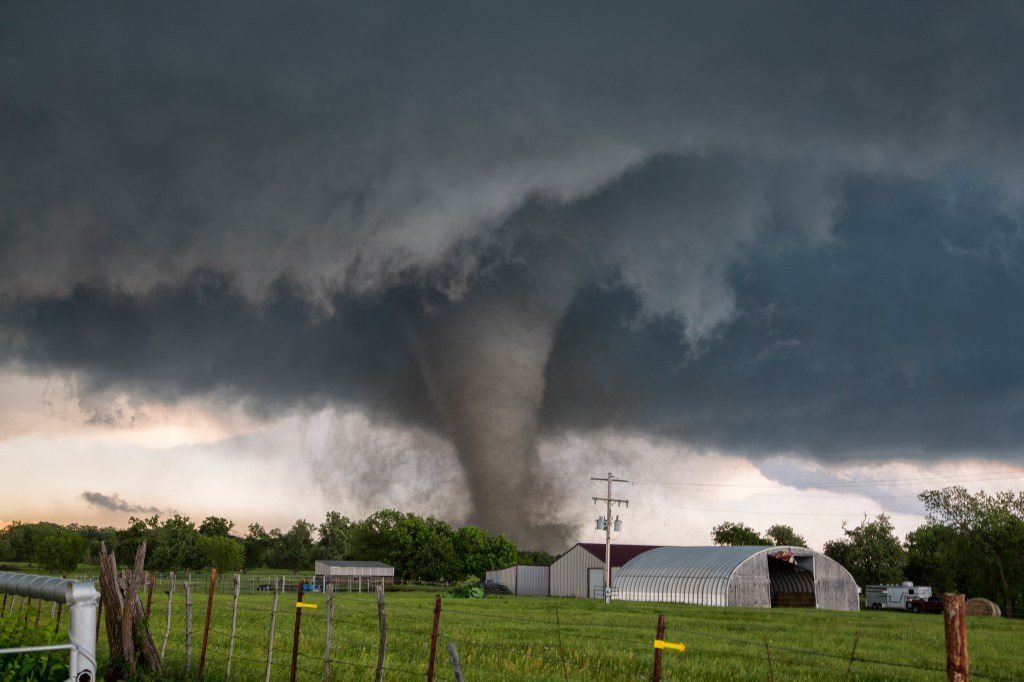 ROGER HILL/BARCROFT IMAGES/BARCROFT MEDIA—GETTY IMAGES to destroy (verb) A tornado could devastate the town. the islands and changing them forever.
They say a picture's worth a thousand words, and many of these events were captured through the lens of a camera. So let's take a moment to remember 2019. Here are images of some of the year's most historic moments.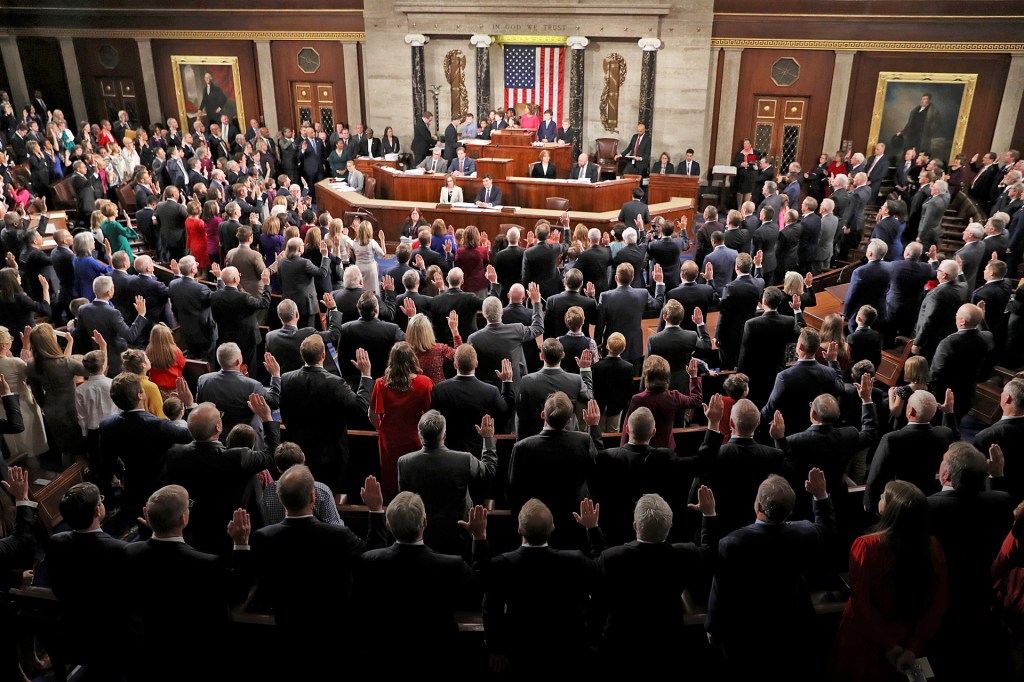 ANDREW HARRER—BLOOMBERG/GETTY IMAGES
January 3: In Washington, D.C., the 116th CONGRESS is sworn in. It's the most diverse Congress in U.S. history. The House of Representatives (pictured) and the Senate welcome more women than ever. New House members include African Americans, Latinos, Muslims, and Native Americans.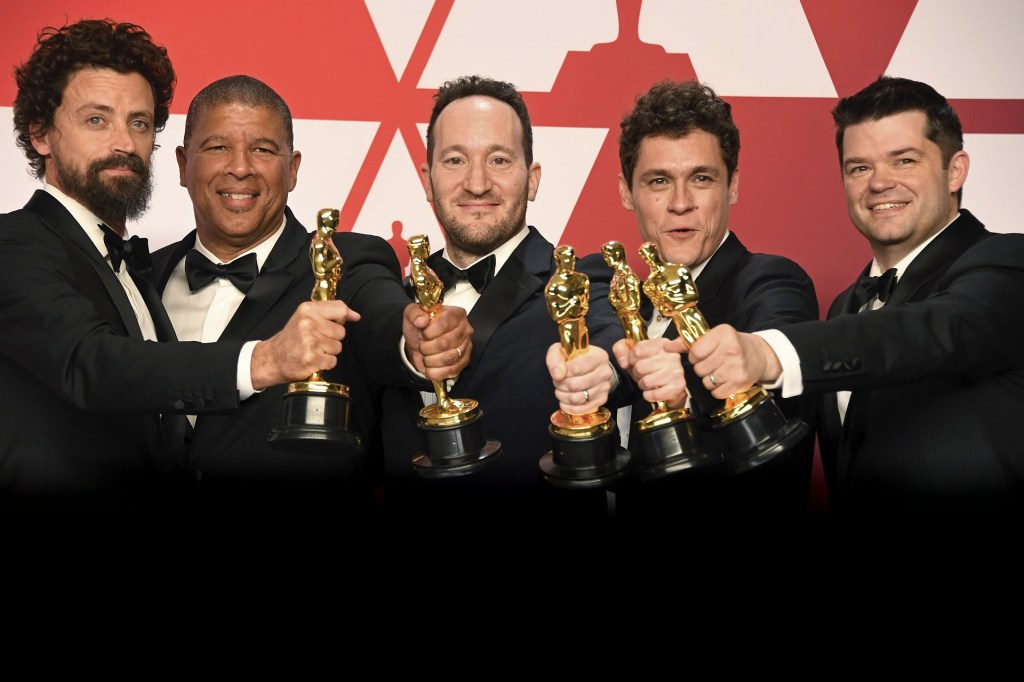 FRAZER HARRISON—GETTY IMAGES
February 24 : SPIDER-MAN: INTO THE SPIDER-VERSE wins the Oscar for Best Animated Feature Film at the 2019 Academy Awards. The movie follows 13-year-old Miles Morales. He's the first Afro-Latino Spider-Man on film.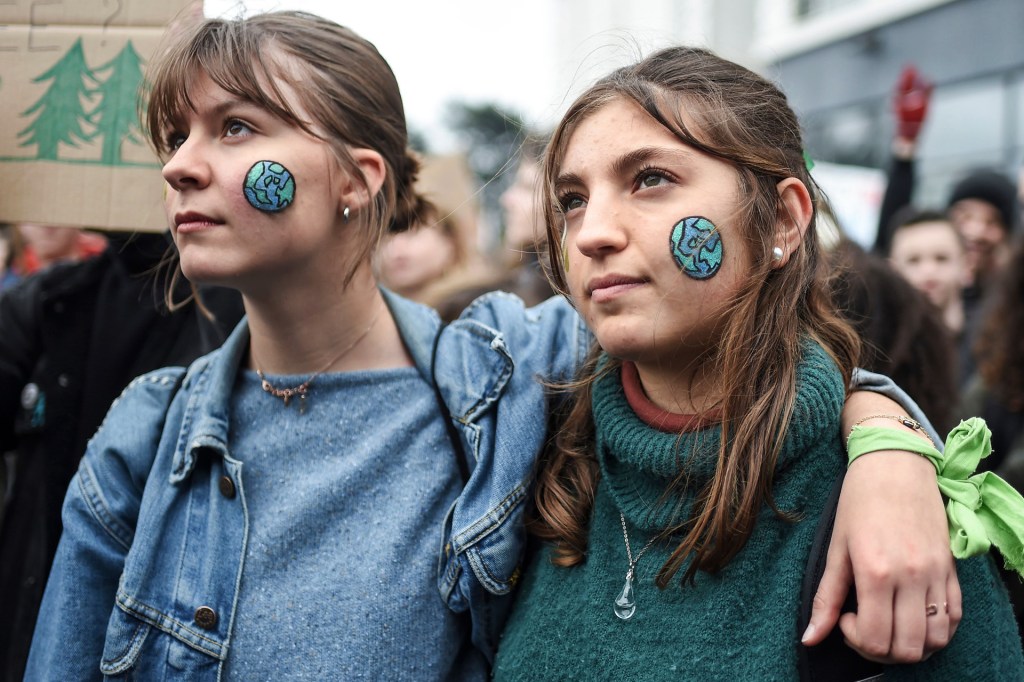 SEBASTIEN SALOM-GOMIS—AFFP/GETTY IMAGES
March 15: Students in 125 countries on six continents skip school to take part in a GLOBAL CLIMATE STRIKE. They demand that world leaders take action to protect the future of the planet. Pictured here are young activists in France. The movement is inspired by 16-year-old Greta Thunberg, of Sweden.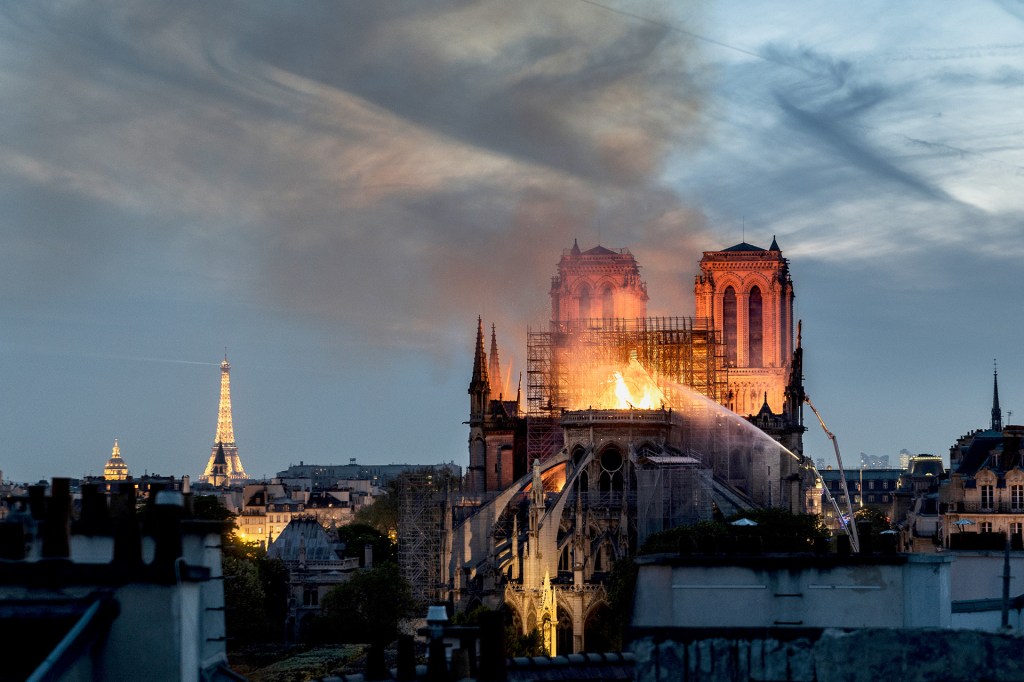 VERONIQUE DE VIGUERIE—GETTY IMAGES
April 15 : Fire tears through NOTRE–DAME cathedral
cathedral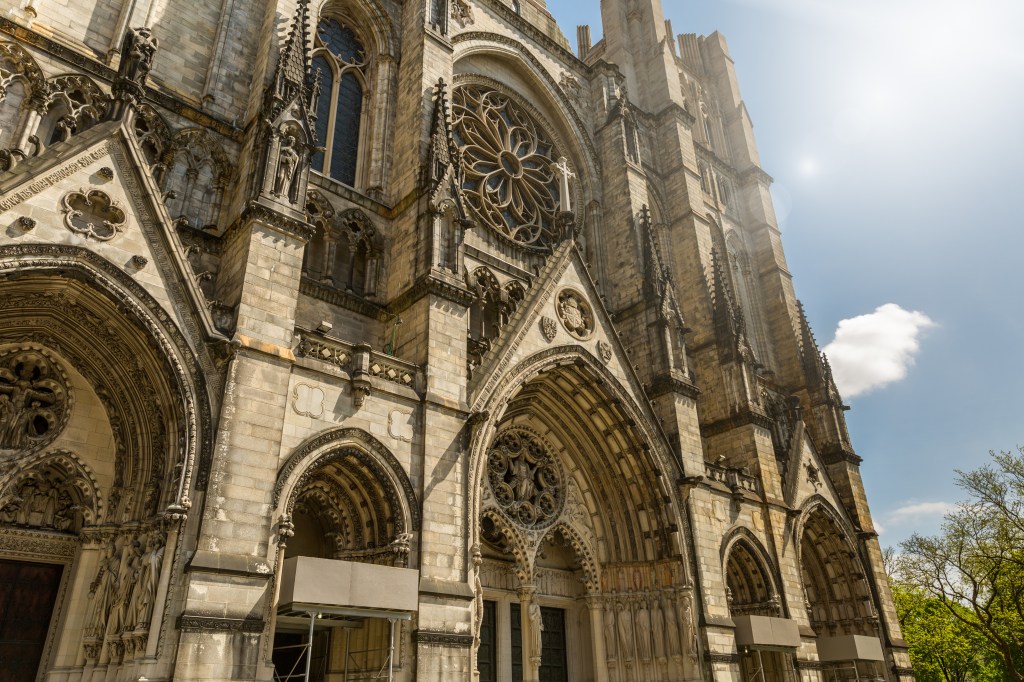 FRAZAO MEDIA/GETTY IMAGES a church that's presided over by a bishop (noun) Saint Patrick's is a famous cathedral in New York City. , in Paris, France. It takes 500 firefighters about nine hours to put out the blaze. French president Emmanuel Macron promises that the cathedral will be rebuilt. Notre-Dame is a famous French landmark
landmark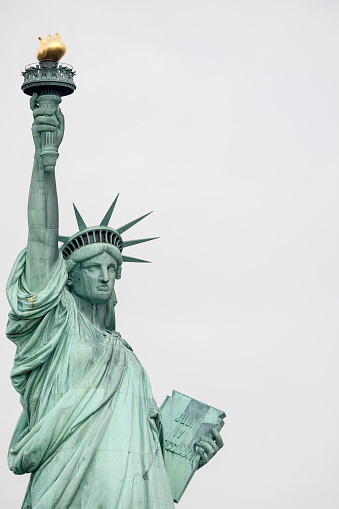 MASSIMO LAMA—EYEEM/GETTY IMAGES an easily recognizable structure (noun) The Statue of Liberty is an iconic NYC landmark. and a symbol of the country. Its construction began about 850 years ago.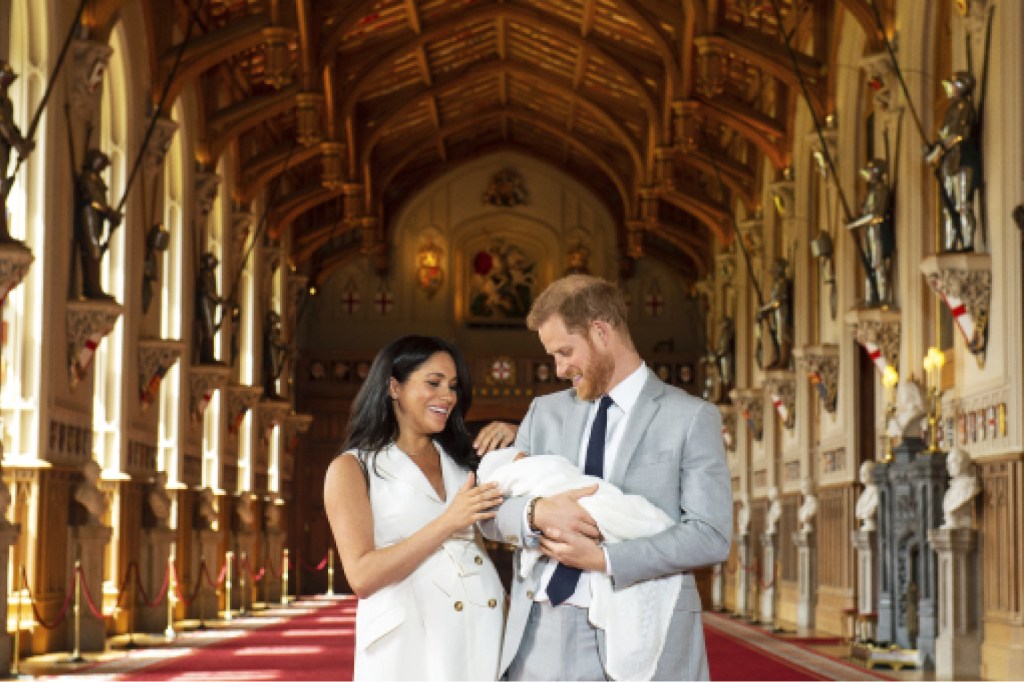 DOMINIC LIPINSKI—WPA POOL/GETTY IMAGES
May 8 : Britain's PRINCE HARRY and MEGHAN MARKLE, the duke and duchess of Sussex, introduce their first child to the world. Baby boy Archie was born two days earlier, on May 6.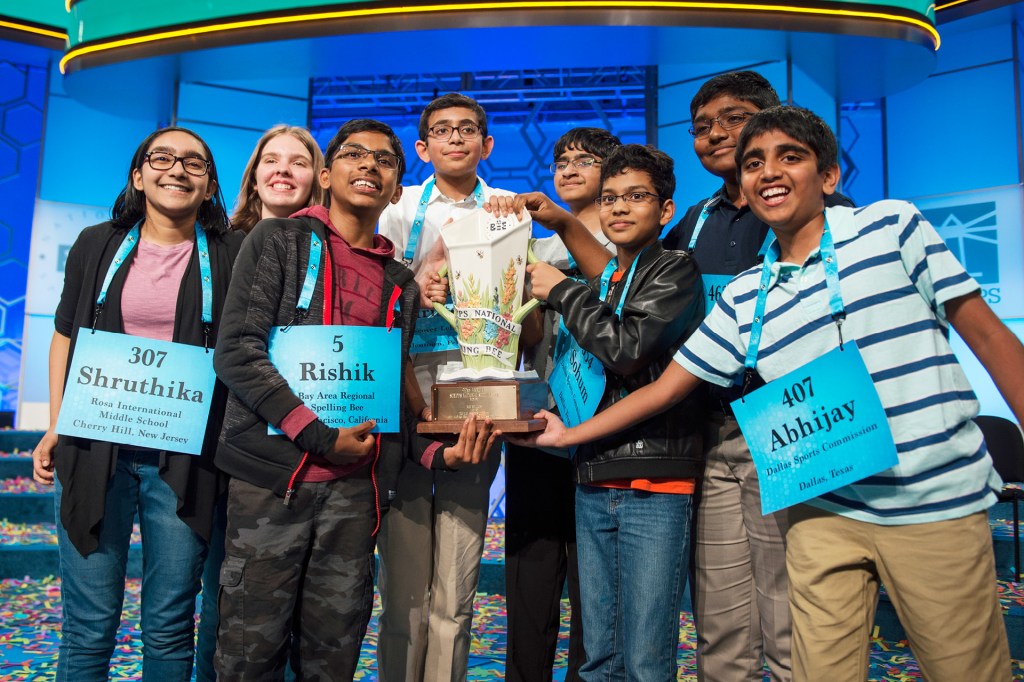 CAROLINE BREHMAN—CQ ROLL CALL
May 30: People are buzzing about the Scripps National Spelling Bee. The annual competition previously allowed for three champions. This year, it crowns eight. The spellers even earn a nickname: THE OCTOCHAMPS.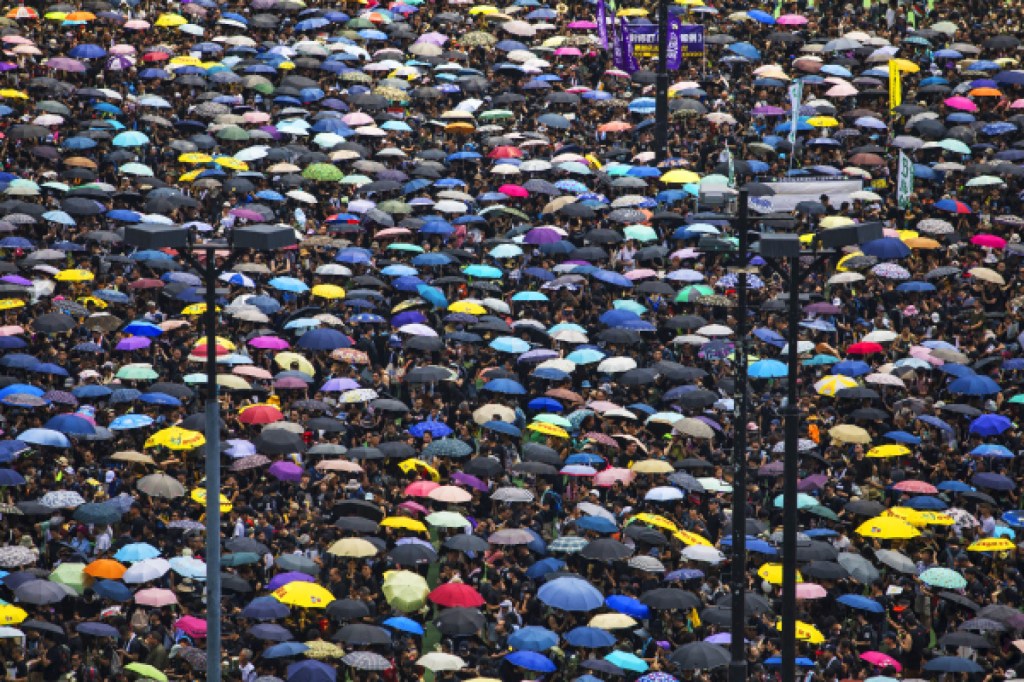 DALE DE LA REY—AFP/GETTY IMAGES
June 16: PROTESTS IN HONG KONG grow in size. Demonstrations
demonstration
ASANKA RATNAYAKE—GETTY IMAGES an event in which people gather to show that they support or oppose something (noun) Students took part in demonstrations to urge leaders to take action against climate change. began a week earlier. People spoke out against a proposed law. It would have allowed the Hong Kong government to send people to mainland China to be tried in court. People also called for Hong Kong's leader to step down from her job. Protests continue in Hong Kong as people demand greater political freedom.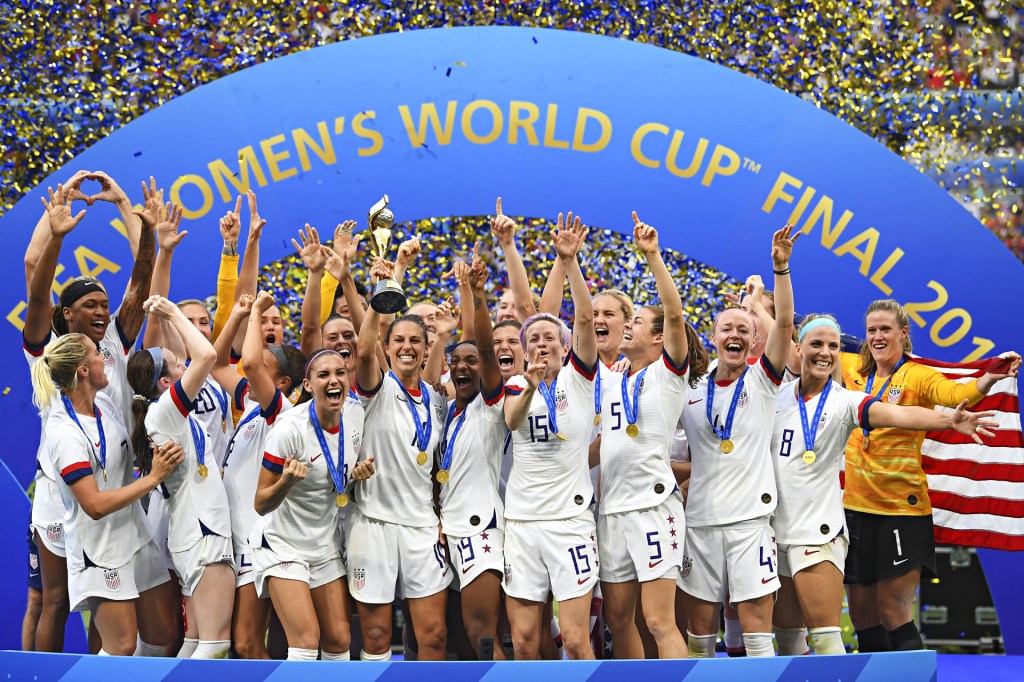 SEBASTIAN GOLLNOW—PICTURE ALLIANCE/GETTY IMAGES
July 7: THE U.S. WOMEN'S NATIONAL TEAM celebrates its fourth World Cup win. The team beats the Netherlands 2–0 at the Women's World Cup soccer tournament, in France.
CHARLIE RIEDEL—AP
August 11: Gymnast SIMONE BILES wins her sixth national title at the U.S. Gymnastics Championships, in Kansas City, Missouri. She also makes history by becoming the first woman to perform a triple-double in the floor exercise of the competition.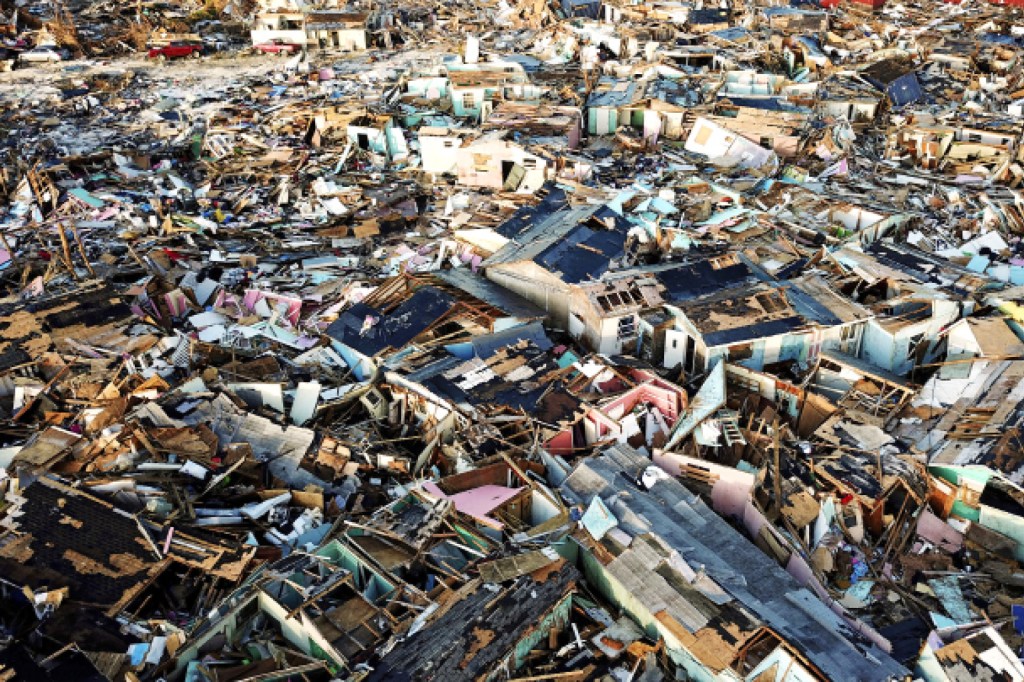 FERNANDO LLANO—AP
September 1: HURRICANE DORIAN hits the Bahamas as a Category 5 storm. Winds reach 185 miles per hour. This photo, taken eight days later, shows damage caused by the storm.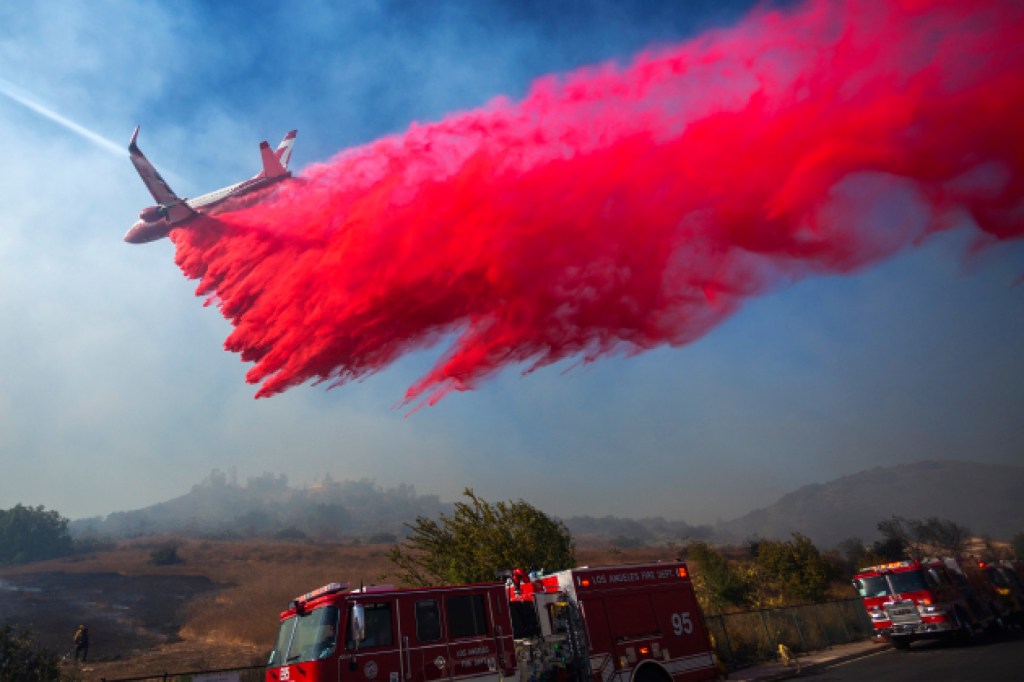 DAVID MCNEW—GETTY IMAGES
October 30 : A jet drops fire retardant
fire retardant
DEBBI BISHOP—GETTY IMAGES a substance used to slow down or stop the spread of a fire (noun) Firefighters used fire retardant to battle the house fire. to put out one of several CALIFORNIA WILDFIRES that moved through the state this fall. The blazes left thousands of people without power. Utility companies cut electricity to prevent power lines from sparking new fires.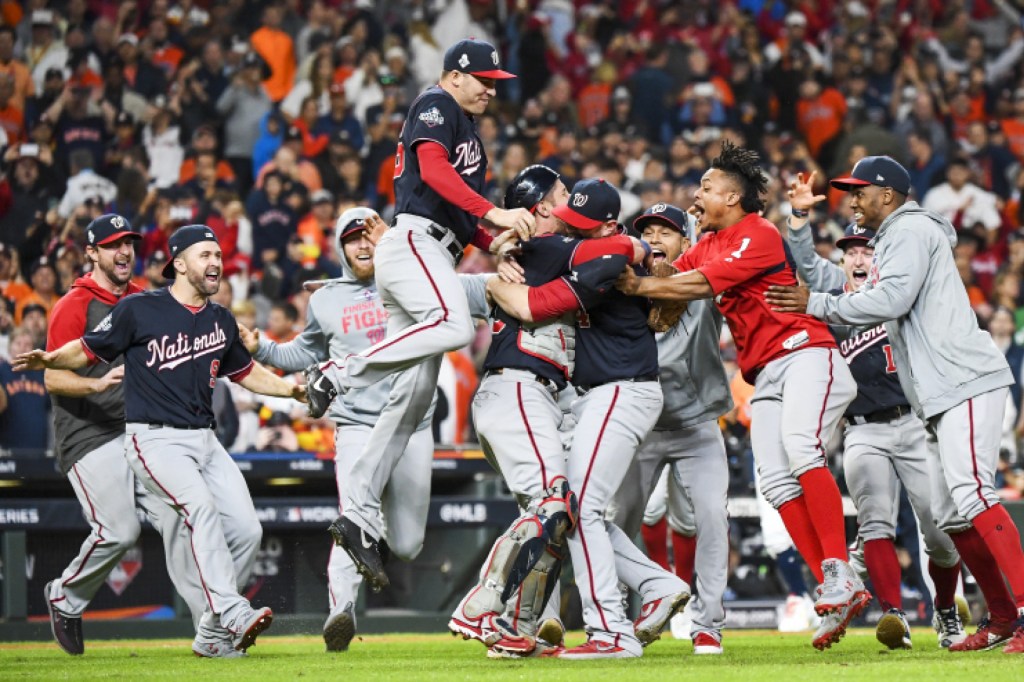 JONATHAN NEWTON—THE WASHINGTON POST/GETTY IMAGES
October 30: The Washington Nationals defeat the Houston Astros in the 2019 WORLD SERIES. It's the first time the team has won baseball's championship game.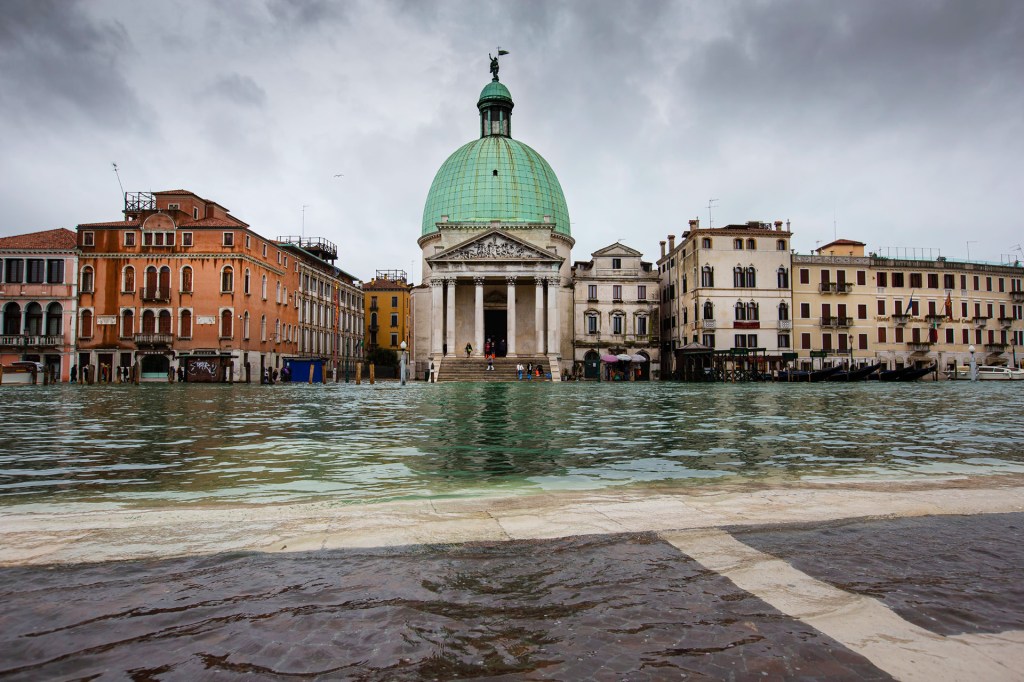 MARCO SERENA—NURPHOTO/GETTY IMAGES
November 17: Venice, Italy, sees a week of record FLOODING. High tides on November 12, 15, and 17 cause water levels in the world-famous city to rise.
MARK WILSON—GETTY IMAGES
December 2: The WHITE HOUSE CHRISTMAS TREE is on display. The Douglas fir stands more than 18 feet tall.