Rare Animal Rediscovered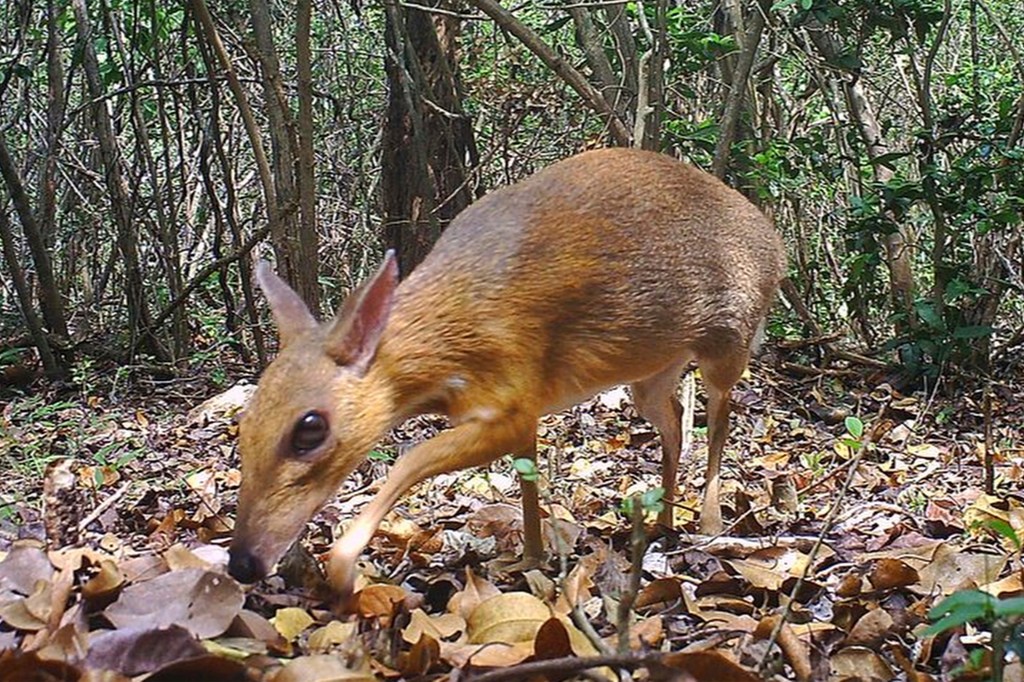 A tiny deerlike animal has been rediscovered in Vietnam, according to a paper published on November 11. The silver-backed chevrotain, also called the Vietnam mouse-deer, had not been seen since 1990. "For so long, this species has seemingly only existed as part of our imagination," said An Nguyen, a Global Wildlife Conservation (GWC) scientist.
The chevrotain is about the size of a rabbit. Despite its nickname, it is neither mouse nor deer. It is the smallest ungulate in the world. Ungulates are animals with hooves.
The species was thought to be lost for good to poaching and deforestation. Since confirming its existence, GWC is making a plan to save the animal. "We're moving quickly to figure out how best to protect it," Nguyen said.