Record Wildfires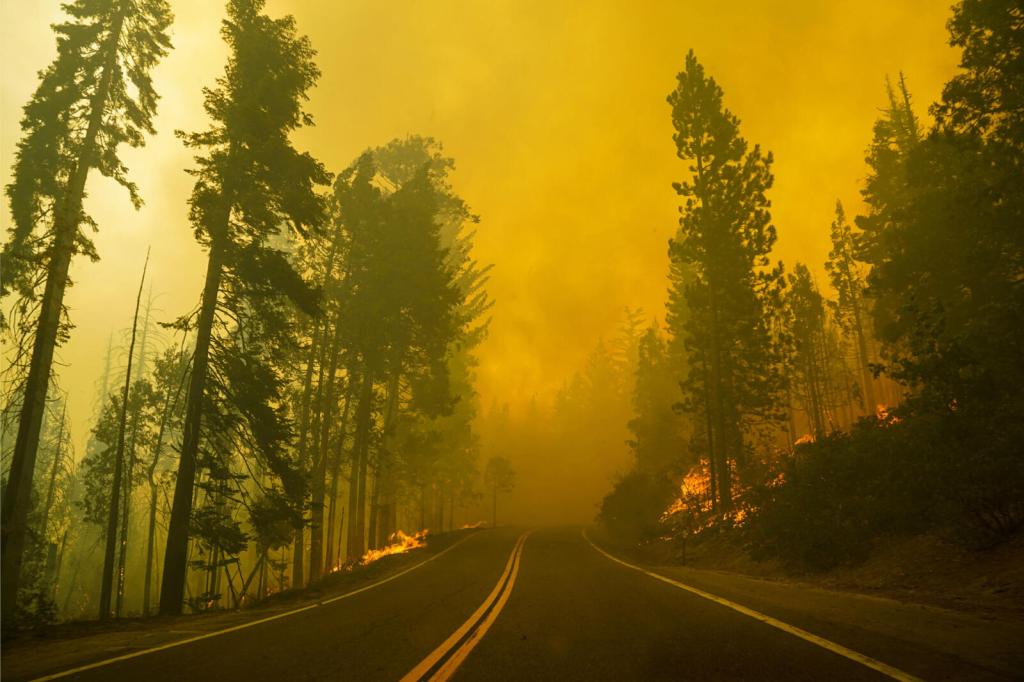 Dozens of wildfires are tearing through California. Two of them, not far from San Francisco, are among the three largest in the state's history.
"The wildfire situation throughout California is dangerous and must be taken seriously," Randy Moore, of the U.S. Forest Service, told the AP.
In an average California fire season, about 300,000 acres burn. This year, wildfires have already destroyed more than 2 million acres. Hundreds of people had to be rescued by helicopter. At press time, fires had killed at least seven people and damaged more than 3,300 structures.
Things could get worse. California is only now entering peak wildfire season. By this time of year, the summer heat has dried out plant life, and high winds are common.
An intense heat wave has added to the trouble. On September 6, Los Angeles County recorded its highest temperature ever: 121°F.
Parts of the Pacific Northwest are also ablaze. In Oregon, fires caused thousands to lose power. And in Eastern Washington, most of the small town of Malden was destroyed by flames.
Stop and Think! Why do you think news outlets report on severe weather events? What kinds of information does the article provide to help readers understand these events?