Snack Recall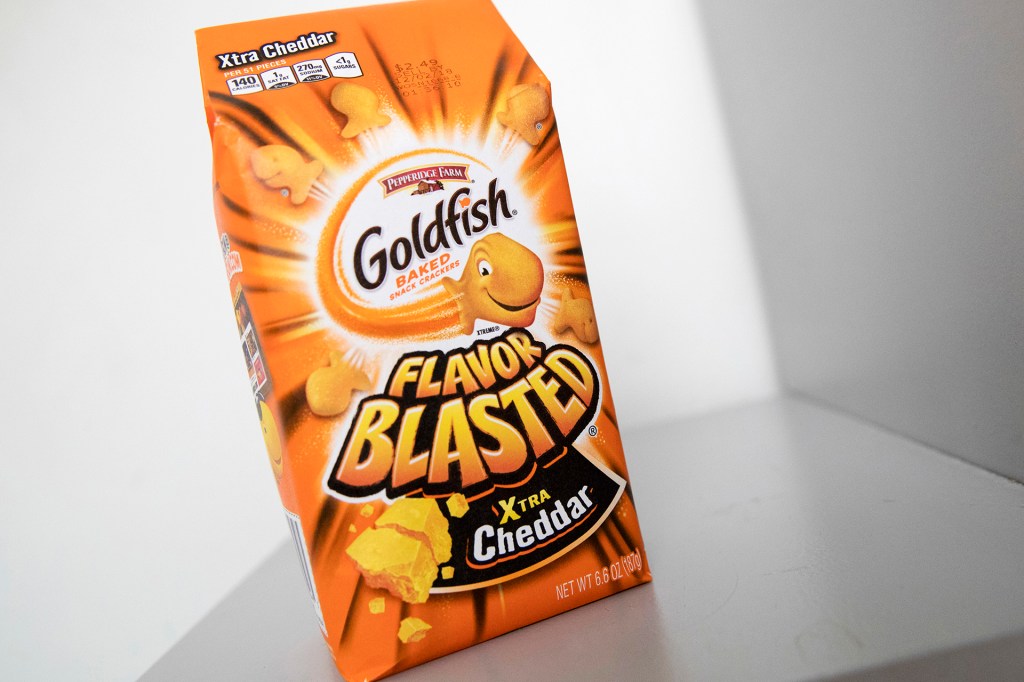 Say goodbye to certain kinds of Goldfish, Swiss Rolls, and Ritz crackers. The snacks have been recalled. This is due to possible salmonella contamination. People infected with salmonella often have nausea, fever, and abdominal pain.
Why were the products pulled from stores? The snack makers learned that one ingredient—whey powder—could be tainted with salmonella. The original variety of Goldfish crackers was not affected. But four other varieties are. They are Flavor Blasted Xtra Cheddar crackers and Flavor Blasted Sour Cream & Onion. Goldfish Baked with Whole Grain Xtra Cheddar and Goldfish Mix Xtra Cheddar + Pretzel have also been recalled.
Whey powder is a dairy product. It is often added to processed foods. Last week, Associated Milk Producers recalled its whey powder. The company said the powder could contain salmonella. The recalled snacks all contain whey powder made by the company.
United States health officials issued a public health alert on July 20. It warned people not to eat foods with whey powder produced by Associated Milk Producers. On July 23, Pepperidge Farm recalled its Goldfish products. Mondelēz Global recalled 16 varieties of Ritz crackers. Swiss Rolls, manufactured by Flower Foods, were recalled on July 25.
Most healthy people infected with salmonella recover within a few days. But salmonella can cause serious illness in the very young. It can also be dangerous for old people. No illnesses have been reported as a result of the potential contamination.
"We know that these are products that are widely eaten by consumers, including children," Scott Gottlieb said in a statement. He heads the U.S. Food and Drug Administration. "That's, in part, why we are taking steps to intervene early on this potential risk."