Start Your Engines
Jaxon Porter is happiest behind the wheel. Sitting just inches off the ground, he pops his go-kart into high gear as he comes out of a turn, accelerating to 
70 m.p.h.
"I just love going fast," Jaxon told TIME for Kids. "When I get into that race car, pretty much all my thoughts just go away. And I just go as fast as I can."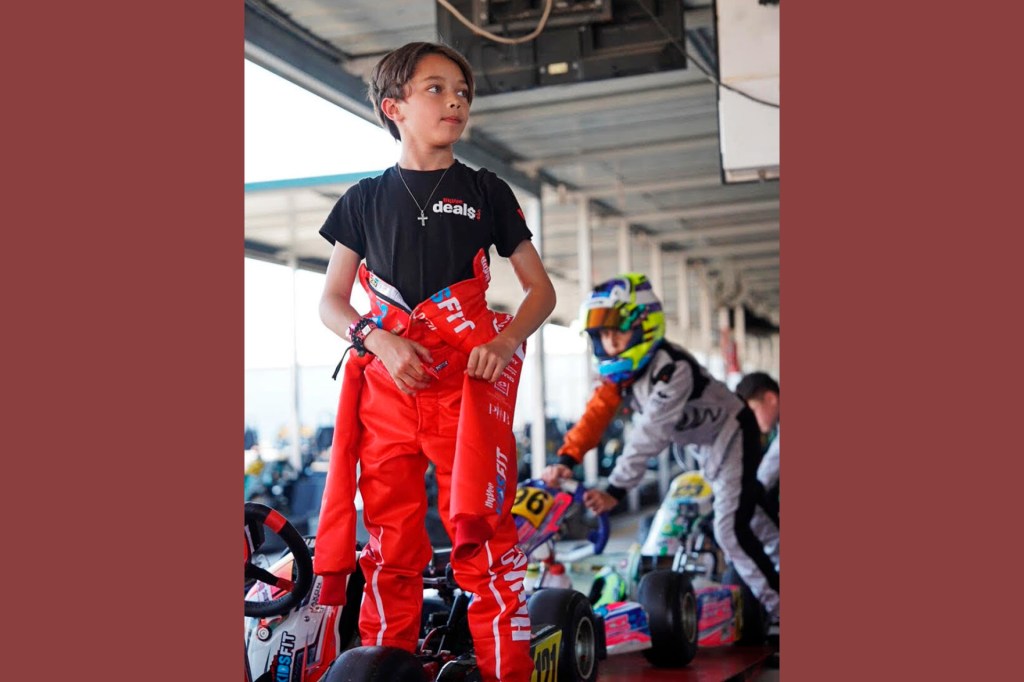 ON TRACK PROMOTIONS
Jaxon is not a professional driver—yet. He's 10 years old. But like the other kids tearing around the track, he dreams of going pro, as an IndyCar or a NASCAR racer. He already has a sponsor sponsor person or group that pays for someone to participate (noun) My mom's company agreed to be the sponsor of the school bake sale. : the supermarket chain Hy-Vee, which helps pay the tens of thousands of dollars it takes to maintain the car and travel the country for competitions.
The kids start young. Jaxon was racing at 5. "I'm still learning," he says. But having grown up in a go-kart, he feels like a veteran veteran having long experience in a job or skill (adjective) The principal asked the school's veteran teachers to help the new teachers set up their classrooms. driver. "I'll be up there soon, an IndyCar driver," he says. "Next 15 years."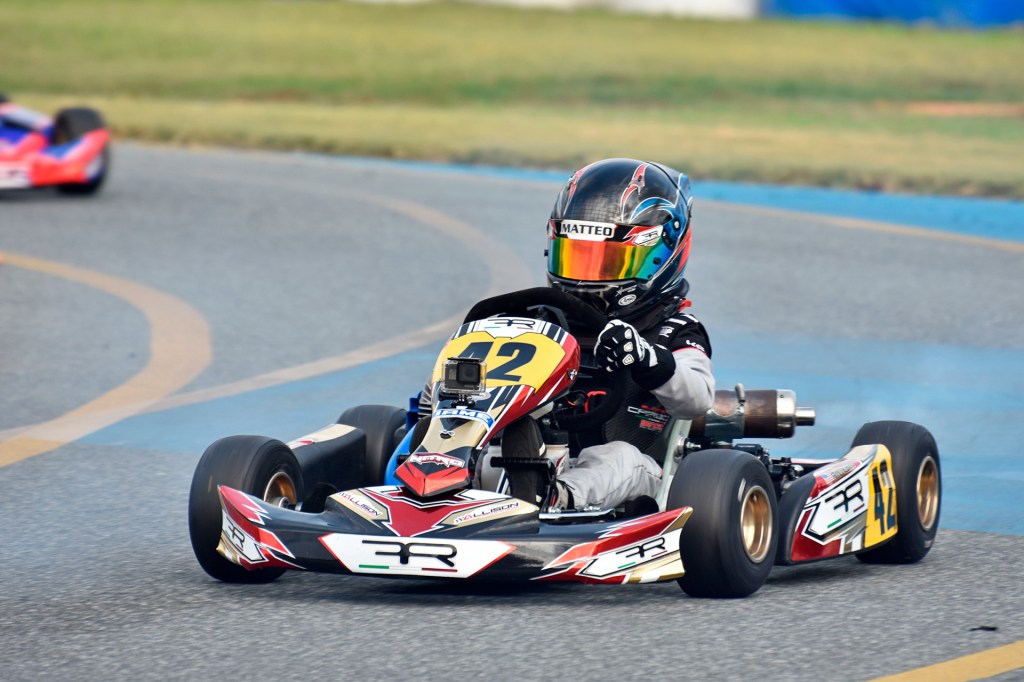 KARA C PHOTOGRAPHY
Family Affair
Jaxon began driving in local races at a go-kart track 
in Phoenix, Arizona. Before long, he and his family were crisscrossing the country for national races, where drivers compete against other kids in their age group. At the bigger races, more than a thousand cars compete.
"For a lot of families, that's their vacation," says driver McKenna Haase, who raced as a kid. She heads Youth Racers of America. The group holds camps around the country, coaching families new to the sport on everything from health and safety to managing the expense of racing. "In most race teams, everybody's contributing," she says. "Mom and Dad, the siblings—everybody's involved with it."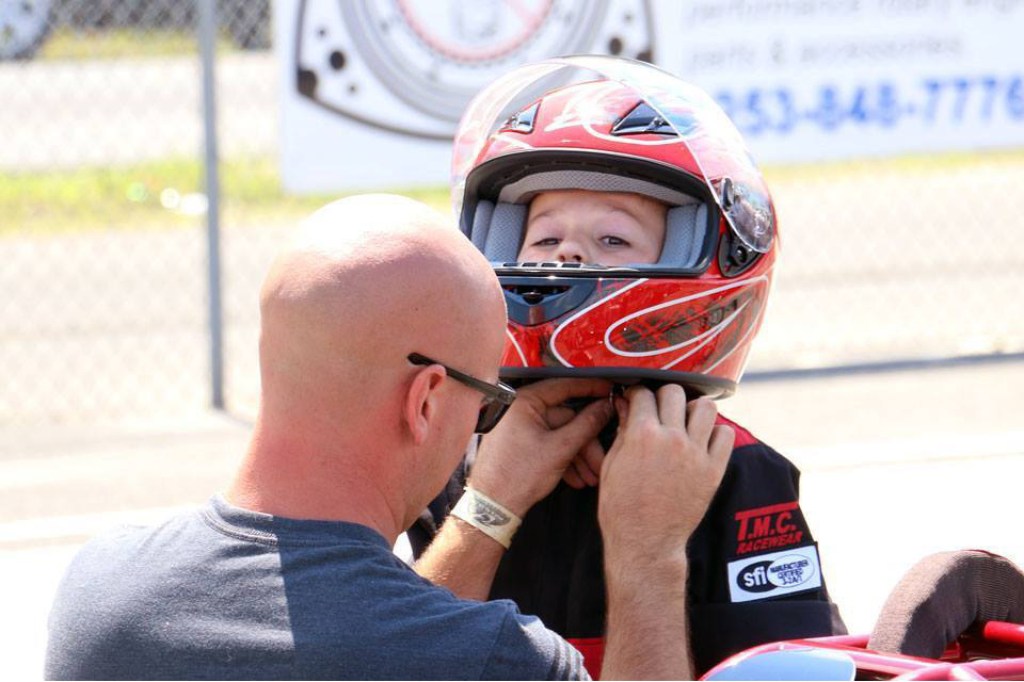 COURTESY YOUTH RACERS OF AMERICA
For many go-karters, racing runs in the family. Maybe an older brother is the mechanic, maybe Dad raced when he was a kid. Families spend several days of every month at national events. Many drivers are homeschooled or attend class online to make time for racing.
"It's a sacrifice for the whole family—the travel lifestyle, financially—but it's worth it," says Elysia Porter, Jaxon's mom. "You just fall in love with it, and it becomes your life."
A Growing Sport
Audrey Littrell first got into a go-kart at age 4, at the Whiteland Raceway Park, in Indiana. Now, at 7, she's on the New Gen Motorsports team. The car company builds the frame of the go-kart that Audrey races.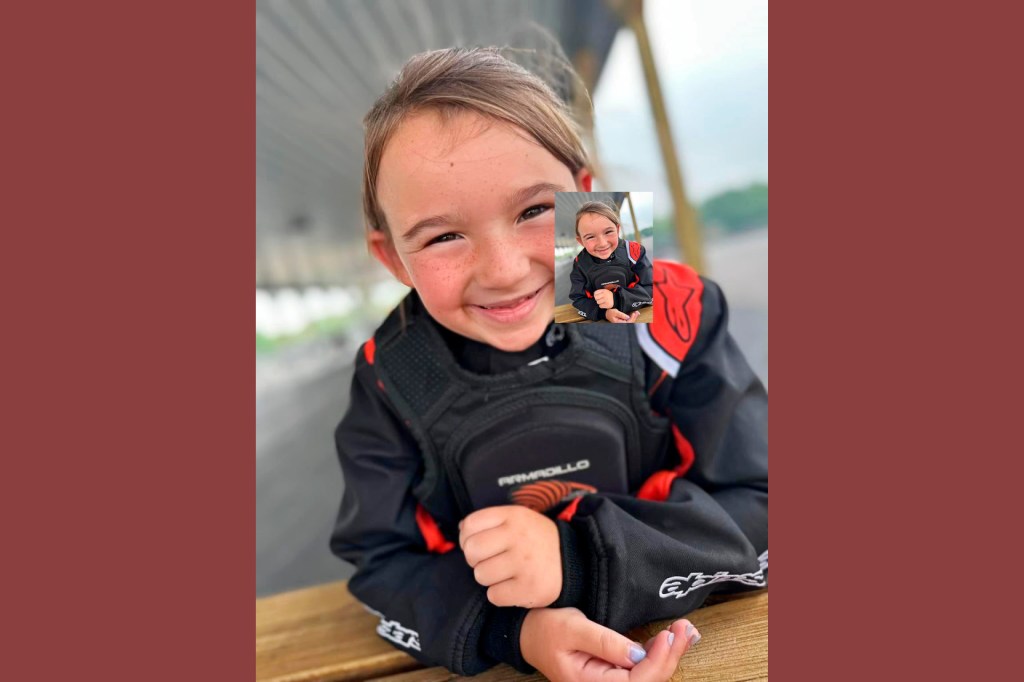 COURTESY JENNIFER LITTRELL
"There aren't many girls in racing, so it's cool to be noticed and recognized," Audrey says. "This is a sport I can grow in and continue as an adult."
She could be part of a larger trend. There are only a few women in professional racing, but young racers are used to seeing girls zipping around a track.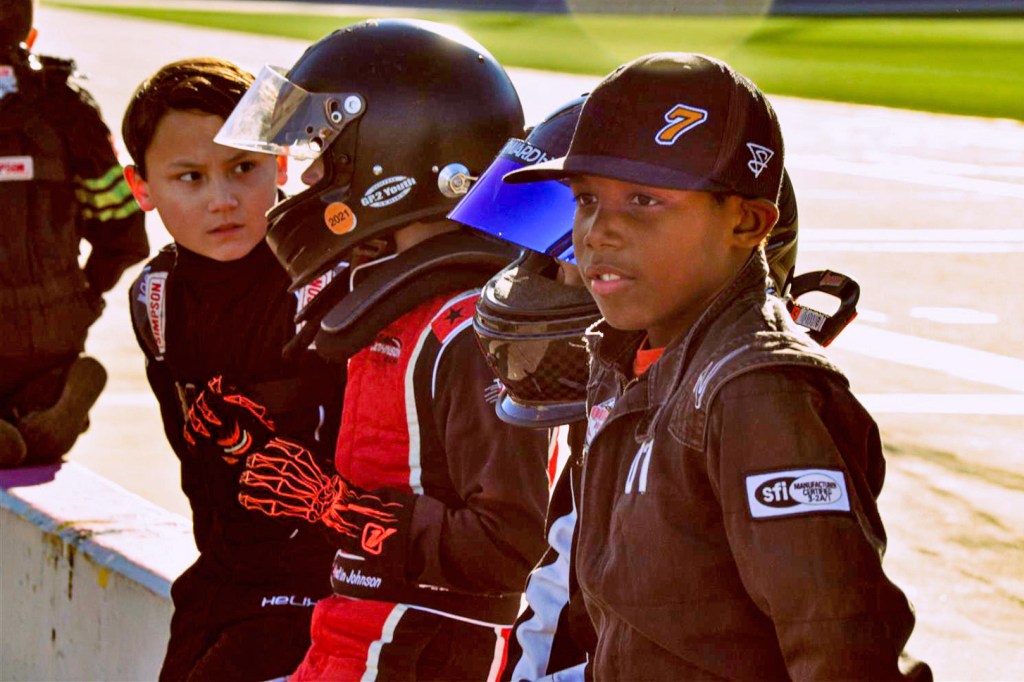 SEAN MONTGOMERY
"Racing's growing a ton," Haase says. "It'll be interesting in the next 10 or 20 years to see how many female drivers break through and make it to the pros."
For now, Audrey is focused on becoming the best driver she can be. "I had to learn how to control my kart on the track," she says. "And make sure I'm keeping myself and other drivers safe."
Burning Rubber
COURTESY YOUTH RACERS OF AMERICA
Go-karts may be the most popular form of auto racing for kids. But there are other ways to hit top speed. Kids as young as 5 compete in junior drag racing (left). These cars can go 85 m.p.h., and cover an eighth of a mile in less than eight seconds. Other kinds of vehicles include sprint cars and outlaw karts. These race on dirt tracks. And for kids who want a taste of NASCAR racing, there are mini stock cars.