Surviving the Storm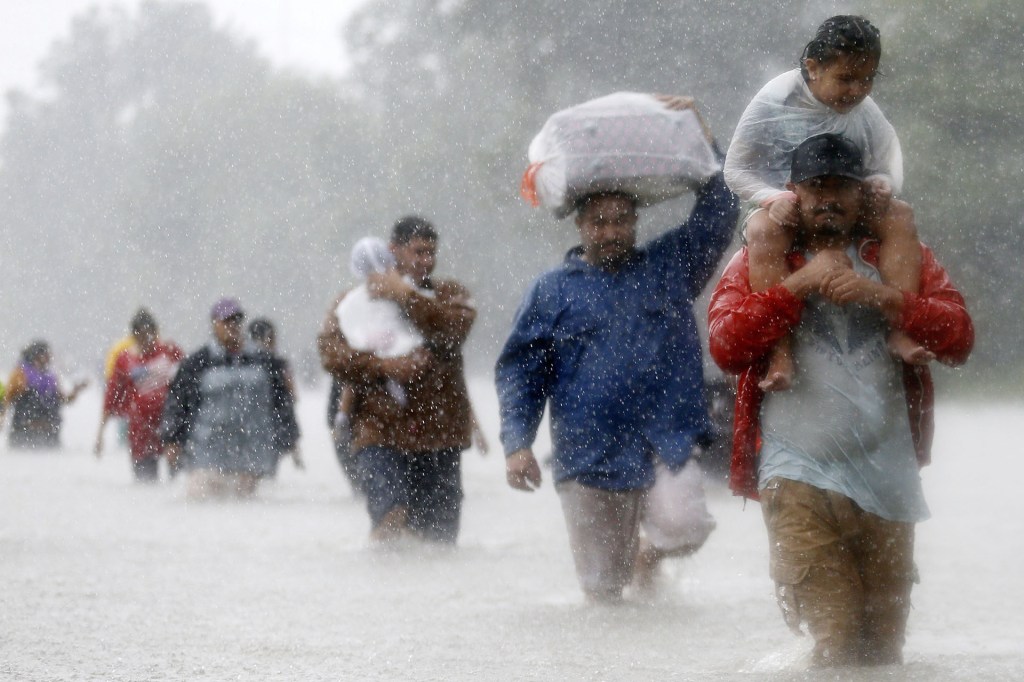 Houston, the fourth-largest city in America, is home to 2.1 million people. And it is underwater.
On August 25, Hurricane Harvey roared out of the Gulf of Mexico. It made landfall in southeast Texas as a Category 4 storm with sustained winds of 130 miles per hour. A day later, it was downgraded to a Category 1 hurricane, then to a tropical storm. But as Harvey moved northeast, it lingered over Houston.
For five days, the city was deluged by a historic amount of rain. When the skies cleared, nearly 52 inches had fallen. That sets a record for the most rainfall from a tropical storm system in the continental U.S. The rain led to catastrophic
NICCOLO UBALDUCCI—GETTY IMAGES involving or causing sudden great damage or suffering (adjective) The catastrophic tornado destroyed many homes. flooding. Two dams protecting downtown Houston overflowed. Roads and bridges were washed out. Highways were turned into rivers. Numerous injuries were reported, and at press time, at least 20 people had died.
"What occurred in Houston was almost unimaginable, even though we knew we had a major hurricane that was going to produce catastrophic flooding," Patrick Burke told TIME for Kids. He is a lead forecaster with the National Weather Service Weather Prediction Center.
The flooding created a huge humanitarian
GETTY IMAGES having to do with saving lives or helping suffering people (adjective) Humanitarian workers provided clean drinking water to people in need. disaster. Millions of Texans evacuated before the storm. But Sylvester Turner, the mayor of Houston, did not order an evacuation of the city. Many residents remained in their homes. More than 13,000 people were rescued. An estimated 30,000 people waited in shelters.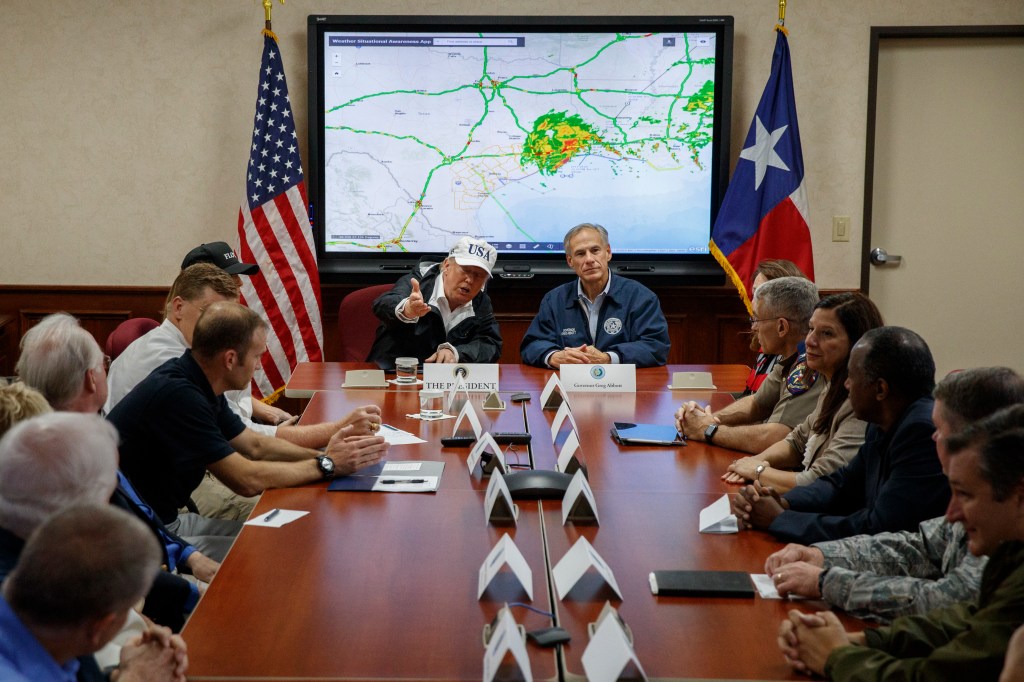 Evan Vucci—AP
"I feel really lost right now," Houston resident Carla Saunders told the Associated Press. "It's hard to know where to start in trying to move forward."
It will take time before anyone knows what's next. Cars, trucks, and other dangerous debris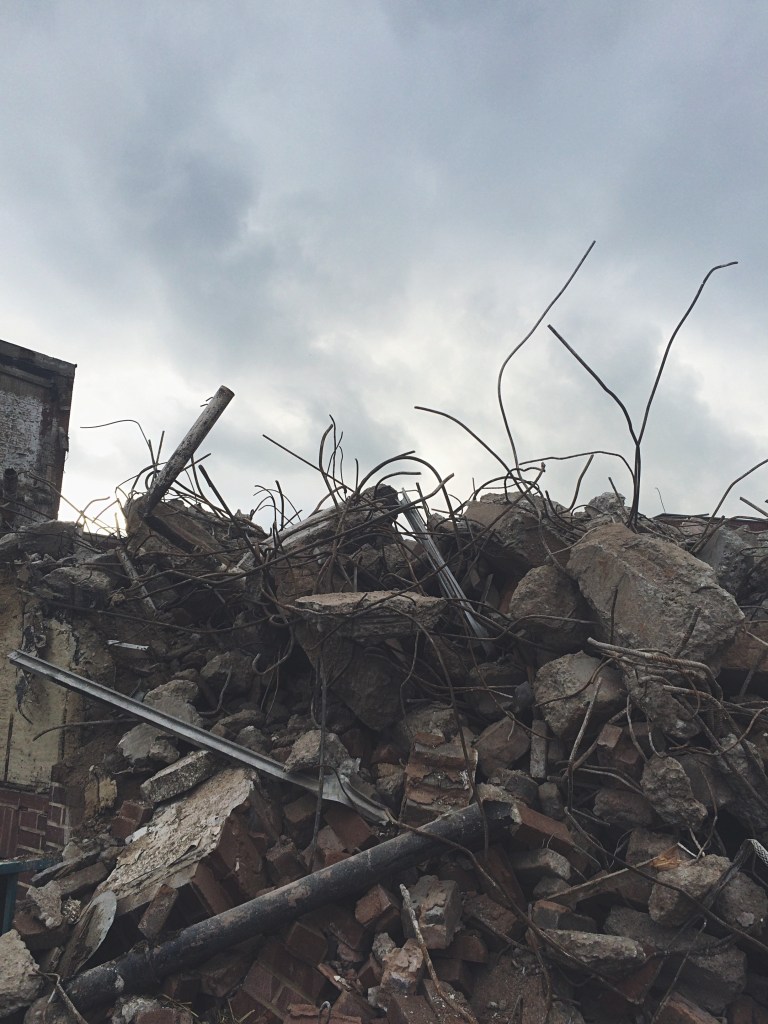 THOMAS M. SCHEER—EYEEM/GETTY IMAGES the parts of something left behind after it has been destroyed (noun) Tearing down the building left the ground covered in debris. are submerged under more than four feet of water. So are roads, stores, medical facilities, and homes. The damage can't be assessed until the water recedes
recede
BIEN RECEDE—EYEEM/GETTY IMAGES to move back or away (verb) At low tide, water recedes from shore. .
That is also when rebuilding can begin. It will be a long, expensive process. After Hurricane Katrina devastated Louisiana, in 2005, Congress approved two aid bills worth a total of $61 billion. As Harvey hit Texas, President Donald Trump pledged to ask Congress for "many billions of dollars" in aid.
One of the most pressing needs is finding safe spaces for displaced
BEN STANSALL—AFP/GETTY IMAGES having been forced to leave a place (adjective) There were many displaced workers after the business closed. residents to live. The Federal Emergency Management Agency (FEMA) will work to move them to temporary housing while their homes are being rebuilt. That will take time. FEMA's 2005 temporary housing mission for people affected by Katrina continued into 2012.
"Texas is about to undergo one of the largest recovery-housing missions that the nation has ever seen," FEMA director Brock Long says. "We have to set the expectations."
But Long promises that Texans can count on help from his agency. "This recovery is going to be frustrating," Long says. "We're going to be here to help guide you through it. It's going to be tough to navigate all of the programs that become available, but we're here to help."
How Harvey Happened
NASA
After Hurricane Harvey became a tropical storm, it acted strangely. "It came full-force inland, then backed up right over the same path over a number of days," Patrick Burke says. "We just hadn't seen that scenario play out before with a storm of this size and intensity."
A tropical storm feeds on heat, humidity, and water that is warmer than 70°F. As Harvey formed, the water in the Gulf of Mexico was around 86°. Storm trackers feared this warmth would rapidly intensify the storm. And it did. Harvey jumped from a tropical depression to a Category 4 monster in just two days.
Hurricanes are tugged through the atmosphere by nearby weather patterns. But after Harvey slammed into Texas, it slid between two high-pressure areas. That prevented other systems from kicking Harvey out of the region. The result was "a worst-case scenario" for Houston, Burke says.
Assessment: Click here for a printable quiz. Teacher subscribers can find the answer key in this week's Teacher's Guide.