A Test of Tolerance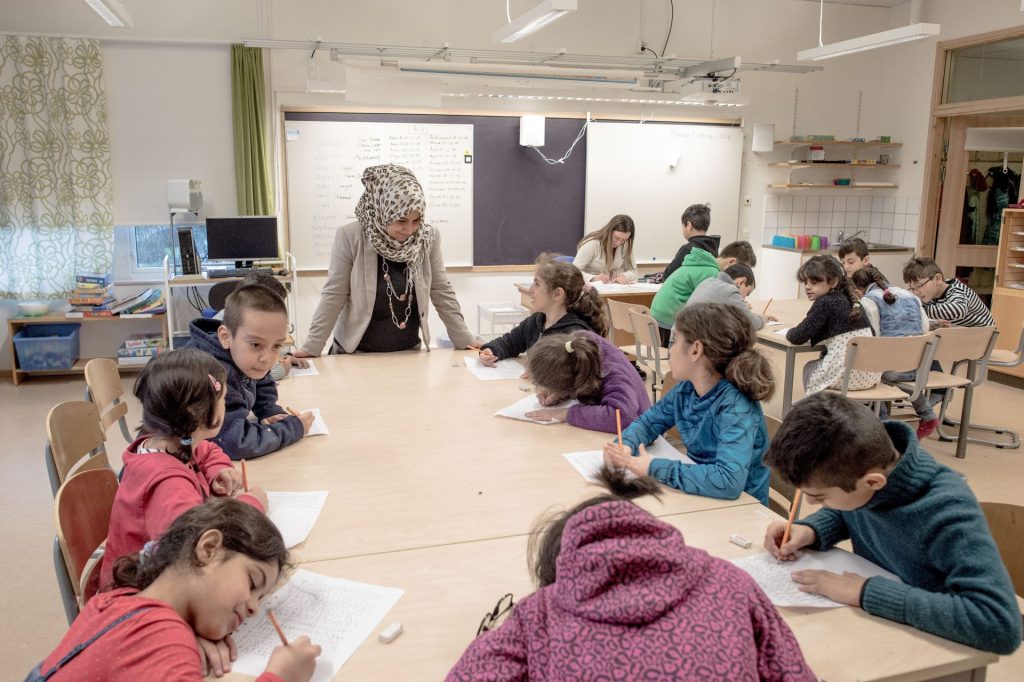 On any given day, a train carrying immigrants arrives at the station in Malmö, Sweden. The people who get off do not speak Swedish or share the country's customs. But they hope to make Sweden their home.
Since 2013, hundreds of thousands of people fleeing war in Africa and the Middle East have made their way to Europe. Many refugees have wound up in Sweden. The country has welcomed refugees. In Europe, only Germany has taken in more people seeking asylum, or protection.
Sweden provides for people as their applications for asylum are processed. The refugees often cannot work because they do not speak Swedish or have the proper education. The government provides services including housing, job training, education, and health care.
Difficult Decisions
Some Swedes are wondering if their country has been too generous and whether it should change its policies. In 2014, anti-immigrant politicians won 12.9% of the vote in Sweden's parliamentary elections—up from 2.9% eight years earlier.
In November 2015, the government decided to turn away some refugees. Deputy Prime Minister Asa Romson cried as she made the announcement.
Calls to stop immigration became even louder in April 2017. A refugee drove a truck into a shopping area in Stockholm, killing five people. His request for asylum had been denied.
"If people who are here seeking asylum . . . treat us like this, it is not good," says resident Lars Holm.
Sofie Rudh, a press secretary for Sweden's Migration Ministry, says most Swedes welcome immigrants. "Sweden has helped more than 140,000 people to get shelter in our country," she says. "We are proud of this."
Think
Should governments help refugees? Should Sweden continue to welcome refugees? Why or why not?