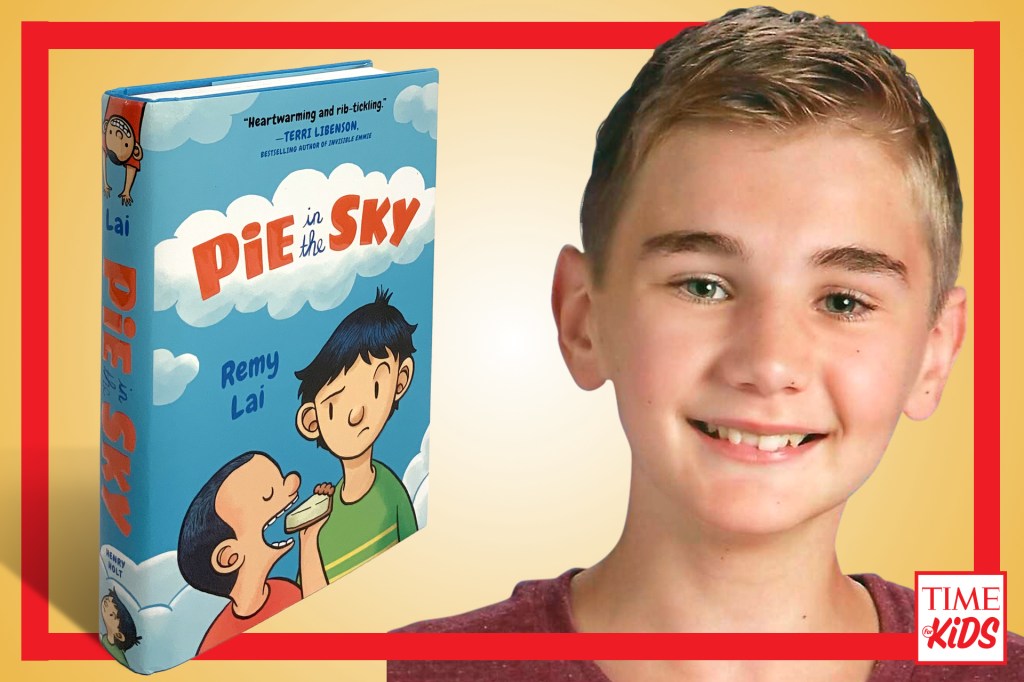 Pie in the Sky is part novel, part comic book, with a dash of cookbook thrown in. It's the story of two brothers who move to a new place where they feel like they don't belong. Together, they find refuge in the kitchen, baking cakes.
Pie in the Sky is one of TFK's 10 recommended reads for summer. After we made our picks, we handed them off to our team of TFK Kid Reporters to get their take. Here, TFK Kid Reporter Will Holland shares his review.
We'll be posting reviews each week, all summer long. Check back next Wednesday to read about To Night Owl from Dogfish.

In Pie in the Sky, 11-year-old Jingwen's father has died. Jingwen, his mother, and his little brother, Yanghao, move to Australia. Jingwen doesn't speak English, and the whole family is still mourning. As the book goes on, Jingwen and Yanghao bond as they bake their father's favorite cake recipes.
The author emphasizes that Jingwen and Yanghao don't get along. This is very realistic because the majority of siblings fight! I have found myself in situations similar to Jingwen's.
As the story continues, several different plots develop at the same time. Heavy topics are covered throughout the book. Author Remy Lai does a wonderful job expressing the challenges Jingwen faces and how hard it is to accept change.
The book also contains many adorable illustrations and cartoons. This makes flipping the pages fun and the book easier for slow readers like myself.
And who doesn't love cake? This book includes an actual cake recipe. I tested it out, and it was delicious!