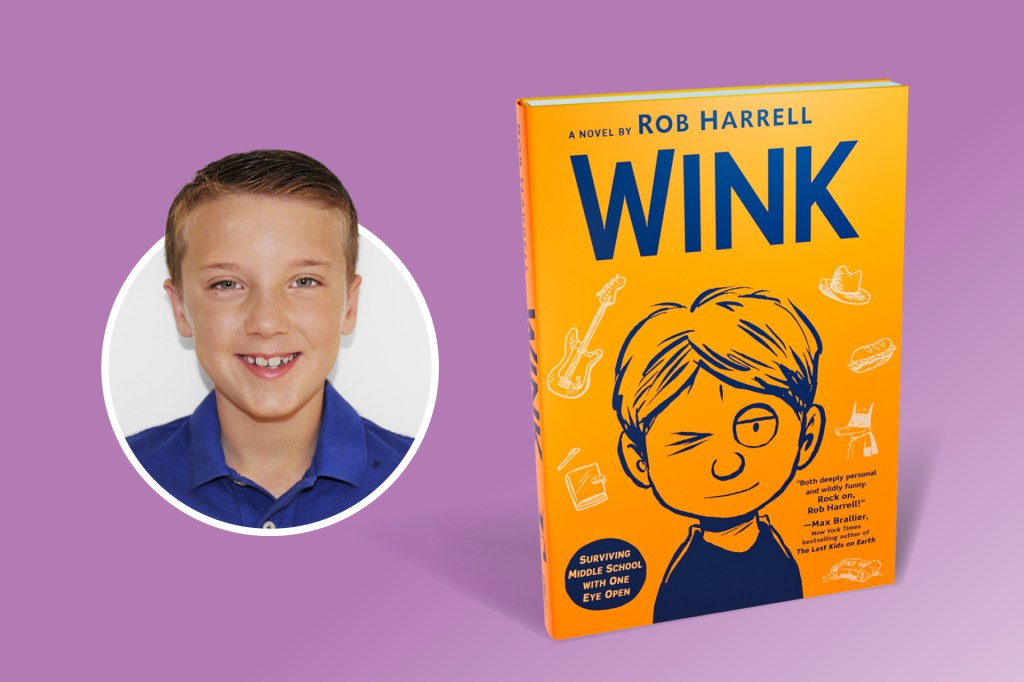 Looking for a good book this summer? TIME for Kids is here to help. Our editors selected 10 of the most exciting books of the season. Then we handed them off to our team of TFK Kid Reporters to get their opinions. Here, TFK Kid Reporter Henry Carroll reviews Wink by Rob Harrell.
We'll be posting more reviews all summer. Check back next week for another great summer page-turner.

Seventh-grader Ross Maloy has a rare type of eye cancer. Many kids at school think he's weird because of the hat he always wears to protect his eyes from the sun. To pass his lonely hours, Ross works on a comic strip and takes up the guitar. Meanwhile, he has do his best to ignore the mean drawings of him that are floating around the school and dodge his tormentor, Jimmy.
This book will be a smash with kids who love thrilling, realistic stories. It's full of humor and sprinkled with comic-book art.