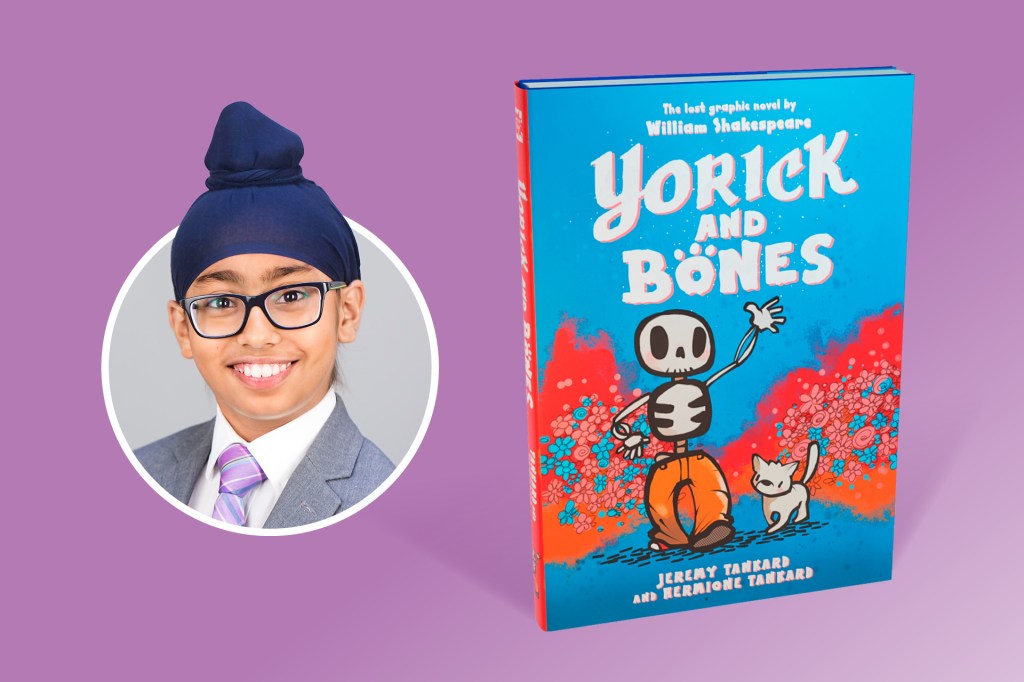 Looking for a good book this summer? TIME for Kids is here to help. Our editors selected 10 of the most exciting books of the season. Then we handed them off to our team of TFK Kid Reporters to get their opinions. Here, TFK Kid Reporter Raunak Singh reviews Yorick and Bones by Jeremy Tankard and Hermione Tankard .
We'll be posting more reviews all summer. Check back next Tuesday to for another great summer page-turner.

This graphic novel stars Yorick. He's a skeleton who comes back to life when a witch accidentally drops a jar of magic potion on his grave. Yorick is dug up by a dog named Bones.
At first, Yorick thinks Bones is annoying. But eventually, he realizes that Bones is the only one who's able to see past Yorick's skeletal appearance and become his friend. This is the first book in a new series. Yorick and Bones are sure to have many fun adventures to come.