The Ripple Effect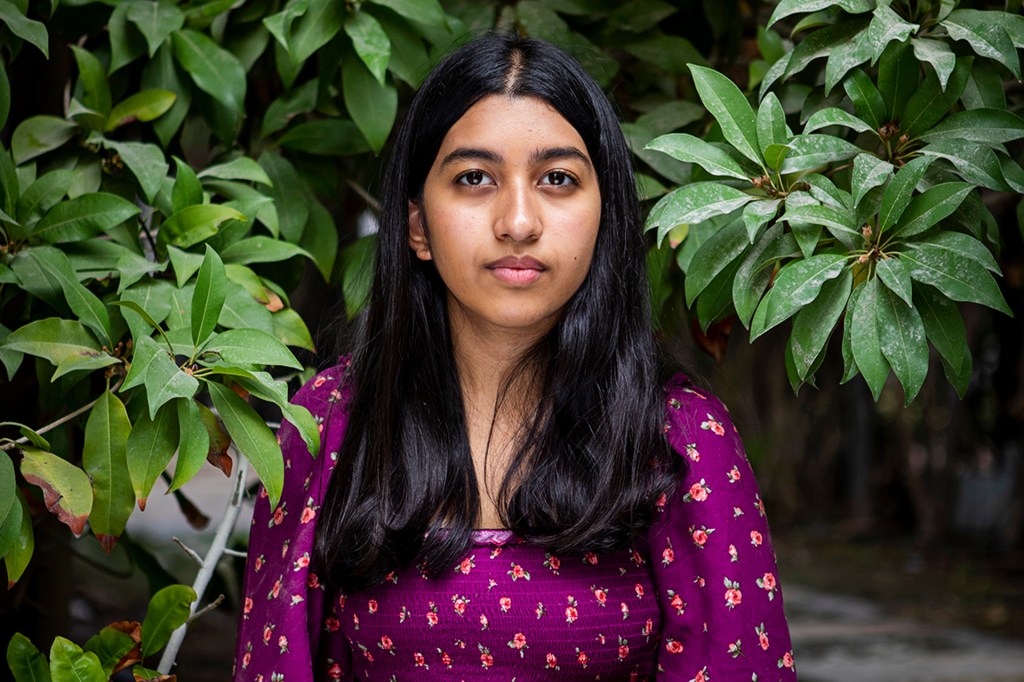 Sagarika Sriram was just 10 years old when she started reading newspaper stories about a planet in trouble. One story was about a whale that washed ashore after an oil spill. Another was about turtles found with plastic in their stomachs. Sagarika knew she needed to do something. So she joined a group that organized cleanup campaigns in Dubai, her home city, in the United Arab Emirates. The experience, she says, "helped me understand what an individual can do and how I can really make a difference."
COURTESY KIDS FOR A BETTER WORLD
But individual power is mightiest on a larger scale. So in 2016, Sagarika created Kids for a Better World. It's a digital platform that has brought together nearly 10,000 youths from all over the world. Its goal is to fight climate change.
Thinking Big
Sagarika is now 16. She's part of a growing body of young climate activists who are mobilizing in the name of a cleaner, healthier future. "We're the generation that is going to face the consequences if the climate crisis is not tackled," Sagarika says. She believes even small individual actions can create a "ripple effect," building momentum momentum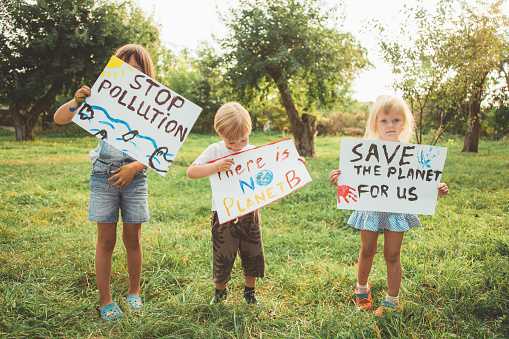 IULIIA BONDAR—GETTY IMAGES the increasing force or speed of an object or process as it moves along (noun) The rally built momentum for her cause. in the right direction. "Change can be created on large levels with even small actions," she says.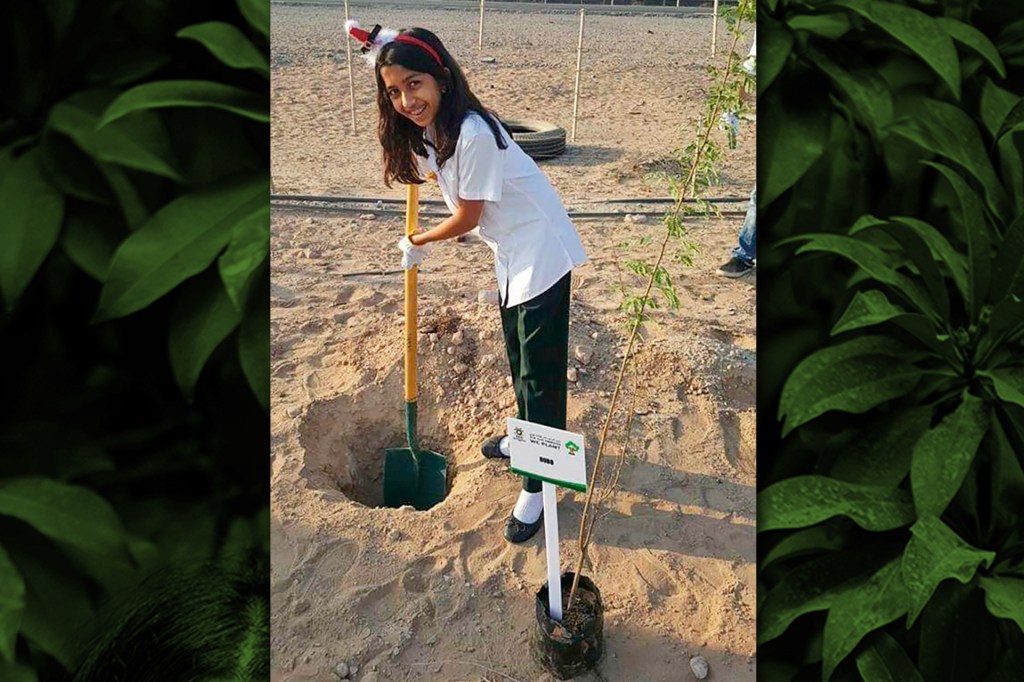 COURTESY KIDS FOR A BETTER WORLD
Kids for a Better World is for people ages 8 to 16. The platform teaches them about what they can do at home and in their community to reverse climate change. They can grow food or plant trees. They can collect recyclables and avoid using plastic bags. These are lessons Sagarika wants schools to teach. "This is the information which can help change our future," she says.
Inspiring Action
Growing up in a desert metropolis metropolis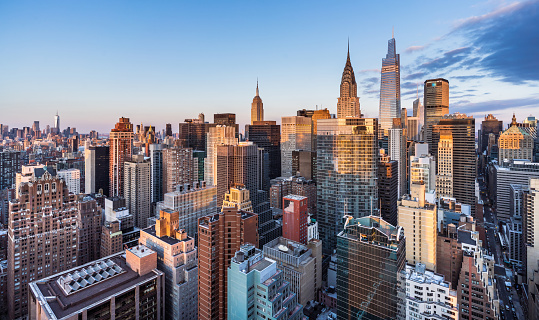 MICHAEL LEE—GETTY IMAGES a large city (noun) New York City is a metropolis of more than 8 million people. has made Sagarika even more aware of the need for action. Her city faces risks from rising temperatures and shrinking water supplies. She believes youth advocacy can bring attention to these environmental challenges.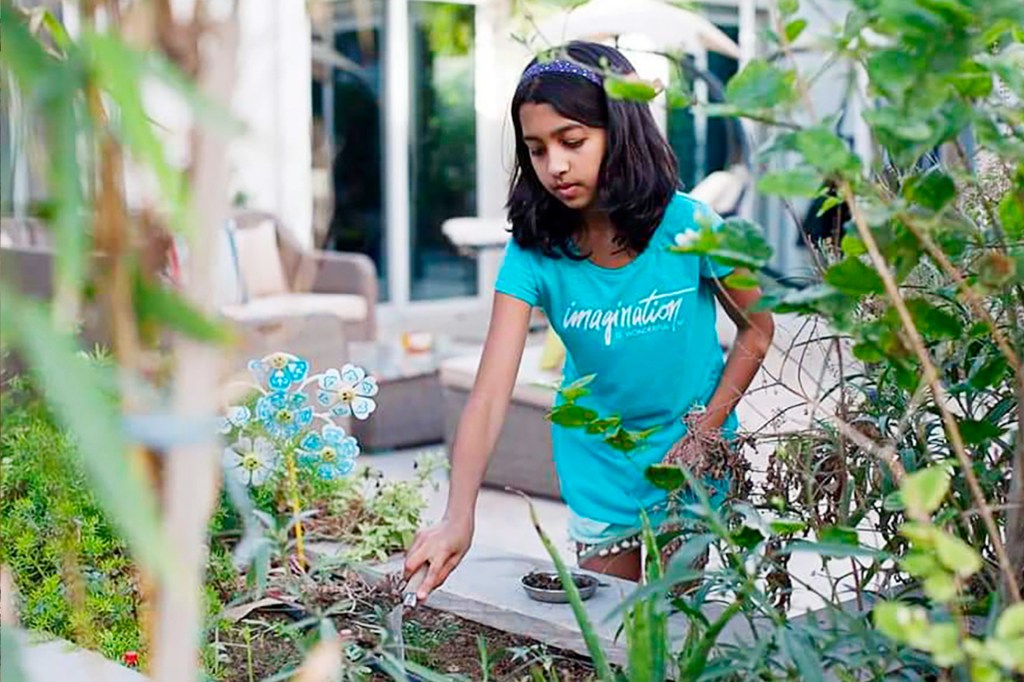 ANNA NIELSEN
Even if she's all about small actions, Sagarika has big plans. She'd like to study at Stanford University, in California. And while she's there, she'll continue being an activist and running Kids for a Better World. Sagarika hopes to inspire others to fight for a greener planet, as others have inspired her. "We're creating our own system of inspirational change-makers," she says.