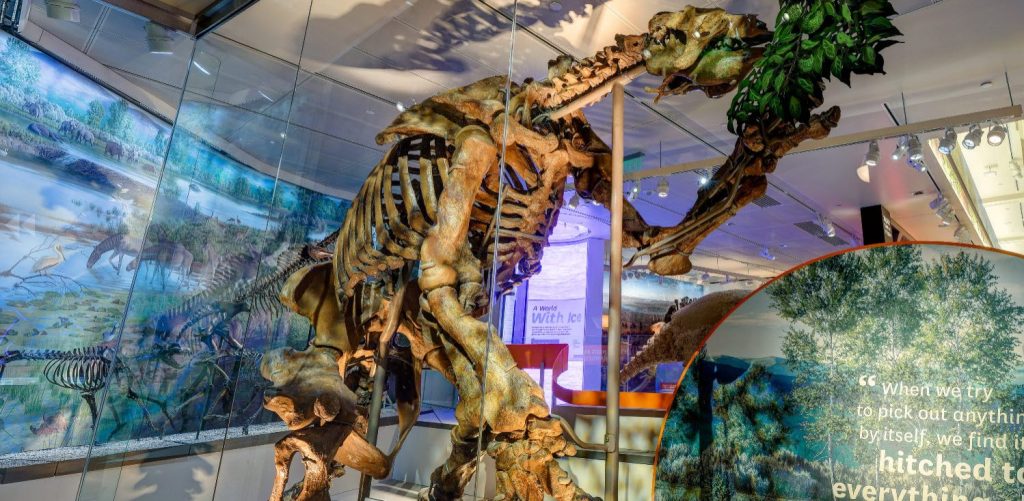 It's important to slow the spread of COVID-19. That's why people around the world are staying home as much as possible and avoiding large groups. It's also why so many theaters, parks, and museums have temporarily closed. But these organizations have also gotten creative, offering in-home entertainment in the form of free virtual tours. With these digital experiences, you can discover new sights and sounds while hunkering down at home. Here are some virtual tours to keep you learning, exploring, and curious!
Lincoln Center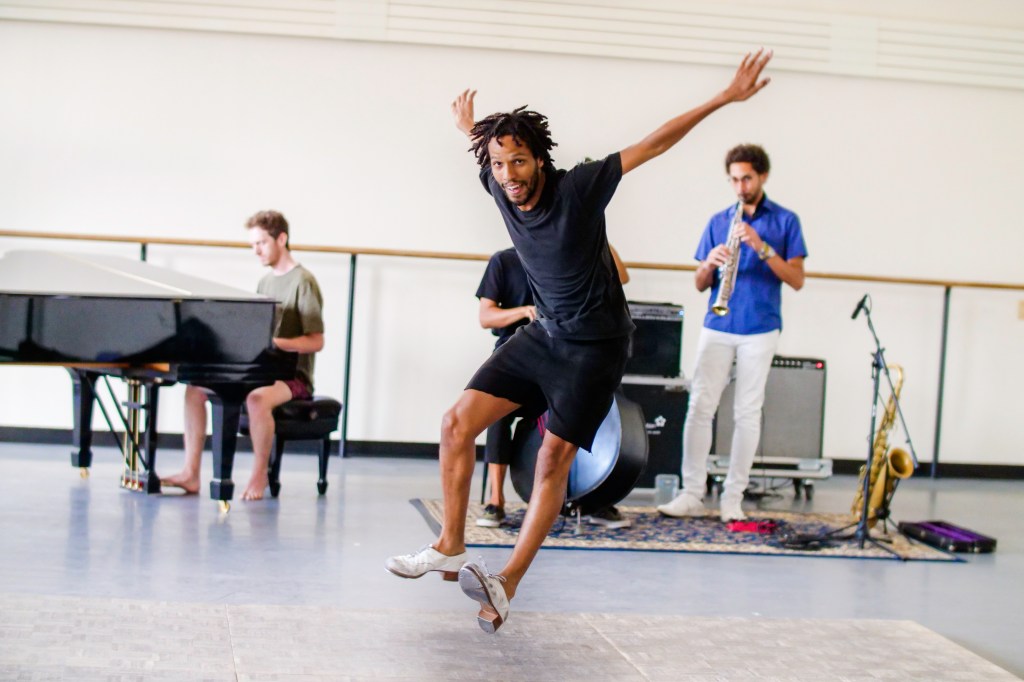 JESSE ITSKOWITZ (LINCOLN CENTER)
Lincoln Center for the Performing Arts is one of the best-known cultural landmarks in New York City. Theater, concerts, and dance come to life here year-round. Now kids can watch some of these performances from home with Lincoln Center at Home's Concerts for Kids. The online series features musicians and dancers performing works inspired by the culture of places such as Brazil, Japan, India, and Pakistan. The shows premiere live on Lincoln Center's website, as well as on its YouTube and Facebook pages. Missed one of the live events? Don't worry! They're also available to watch at a later time.
Yosemite National Park
Yosemite National Park is one of the oldest national parks in the United States. It's also one of the most beloved. Located in California, the park offers stunning views of cliffs, mountains, lakes, glaciers, and meadows. Now you can visit the sprawling park from the comfort of home with Virtual Yosemite. The interactive online tour was created by virtual-reality photographer Scott Highton. It lets nature lovers experience more than 200 locations in Yosemite and its surrounding areas, in all seasons. Popular attractions include Yosemite Falls, one of the world's tallest waterfalls, and the Mariposa Grove of Giant Sequoias, which is home to more than 500 ancient sequoia trees, including the Grizzly Giant. It's believed to be about 2,700 years old.
Monterey Bay Aquarium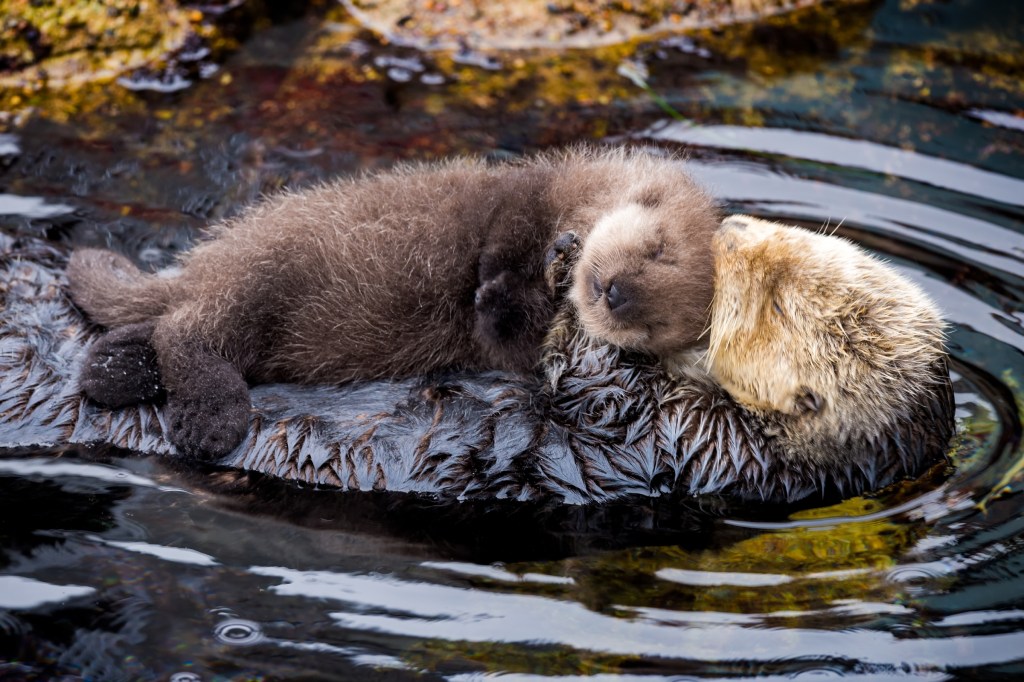 COURTESY MONTEREY BAY AQUARIUM
Dive into the sea with Monterey Bay Aquarium's live webcams. You'll glimpse all kinds of marine life—from jellyfish and sharks to coral reefs and kelp forests—in real time. Cameras are also trained on sea otter pups, which are usually kept hidden from the aquarium's visitors. And they let viewers keep an eye on Tule and Piper, two African penguins born at the aquarium just a few months ago.
Access Mars
COURTESY NASA/JPL
Virtual tours aren't limited to Planet Earth. Access Mars, a collaboration between the NASA Jet Propulsion Laboratory and Google, invites Earthlings to examine the Red Planet from afar. This immersive 3D tour uses data and images captured by NASA's Curiosity rover to guide visitors across the planet's rocky surface. Click the Martian terrain to move the digital rover from place to place and learn more about Curiosity's mission. Katie Stack Morgan, a research scientist at NASA's Jet Propulsion Laboratory, joins the tour to explain Curiosity's findings.
Smithsonian National Museum of Natural History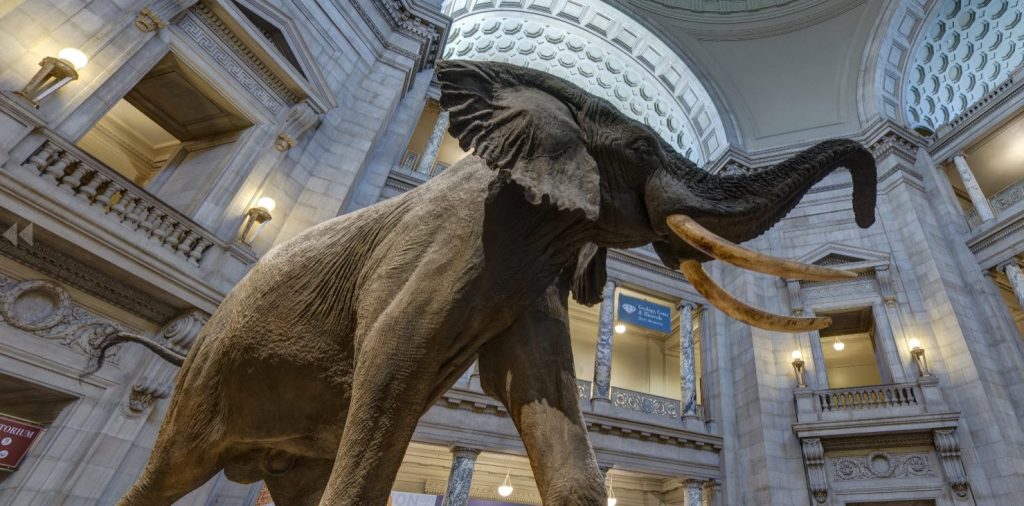 DENNIS HASCH (SMITHSONIAN)
The Smithsonian National Museum of Natural History, in Washington, D.C., offers room-by-room virtual tours of 28 past and current exhibits. Virtual visitors can learn about everything from dinosaurs in the Jurassic era to mummies in ancient Egypt. There are also virtual tours of popular museum experiences such as the Insect Zoo, the Butterfly Pavilion, and more.
The British Museum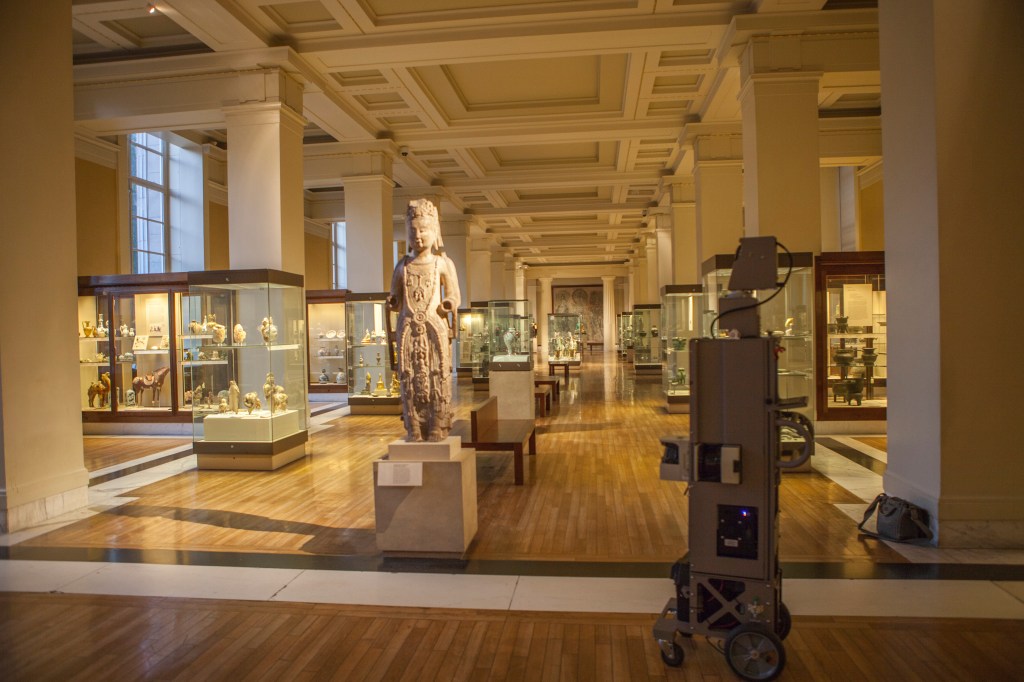 © TRUSTEES OF THE BRITISH MUSEUM
The British Museum, in London, England, is the world's oldest national public museum. It houses 2 million years' worth of history, culture, and art. Check out the massive collection of artifacts by engaging in a virtual tour of its Museum of the World. Artifacts are organized by continent, category, and century. They're accompanied by photographs, detailed descriptions, and audio, so visitors can learn the story behind each one.