What Else Did People Vote On?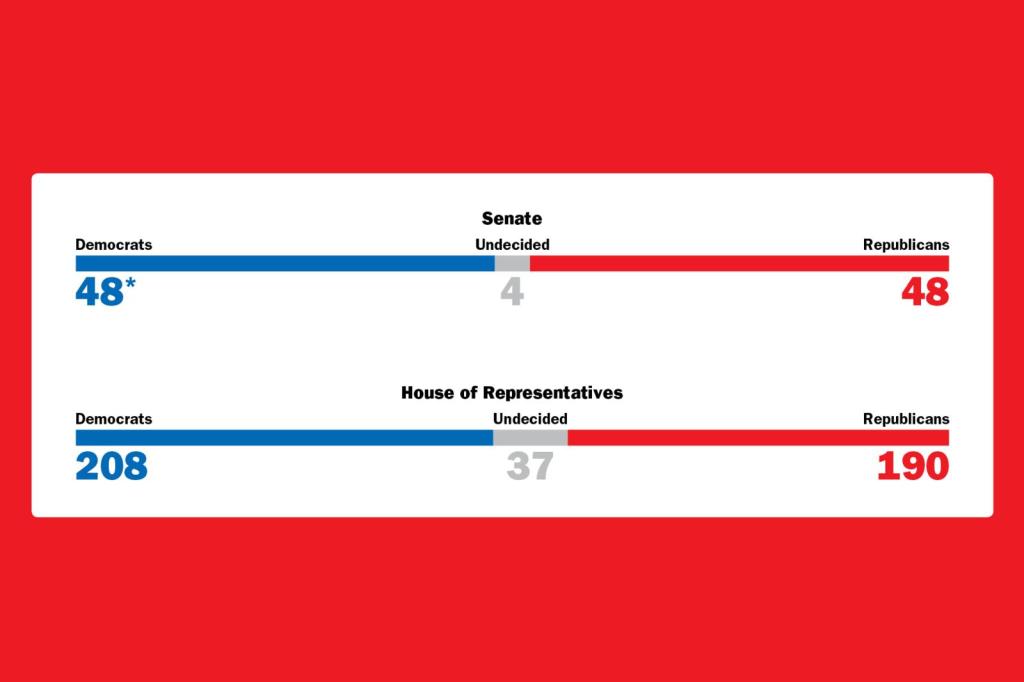 In addition to voting for president, voters chose state and local leaders. These included governors, mayors, and judges. Voters also chose members of the United States Congress. Congress is made up of the Senate and the House of Representatives. In total, 470 seats were up for grabs: 35 in the Senate and all 435 in the House. 
Currently, the Republican party holds control of the Senate. Democrats hoped to win enough races to change the balance of power. But at press time, the outcome was still unclear. Four Senate races had not yet been called. 
The Democratic party currently controls the House. At press time, votes were still being counted. But based on projections
projection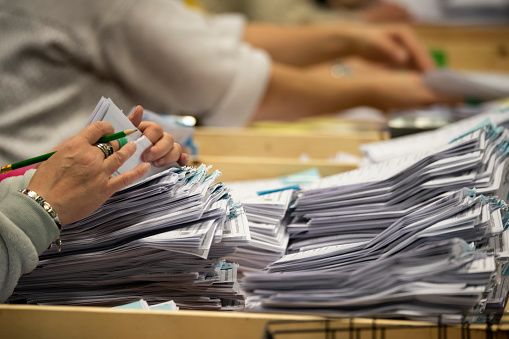 RICHJEM—GETTY IMAGES an estimate or forecast of an election's outcome based on data trends (noun) Because votes were still being counted, It was still impossible to make a projection for Georgia. , experts agreed that Democrats would likely remain in control in the House. 
The 117th U.S. Congress begins on January 3, 2021. This chart shows what the balance of power will look like. It includes races that are still undecided.
This story appears in the November 13, 2020, print edition of TIME for Kids. It was published online on the afternoon of November 5. It has not been updated.