Youth in Action
Leading climate activists gathered at the United Nations (U.N.) Youth Climate Summit, in New York City, on September 21. Of about one thousand attendees, 42 were under the age of 18. They were invited to the summit after being nominated by their school or organization. "It's so amazing, the work that these young people are doing on the ground," U.N. envoy on youth Jayathma Wickramanayake told TIME for Kids.
Here, the TFK team speaks to nine of the teen climate activists who attended the summit. Learn what motivates them, how they deal with setbacks, and what they are doing to make a difference in their communities and around the world.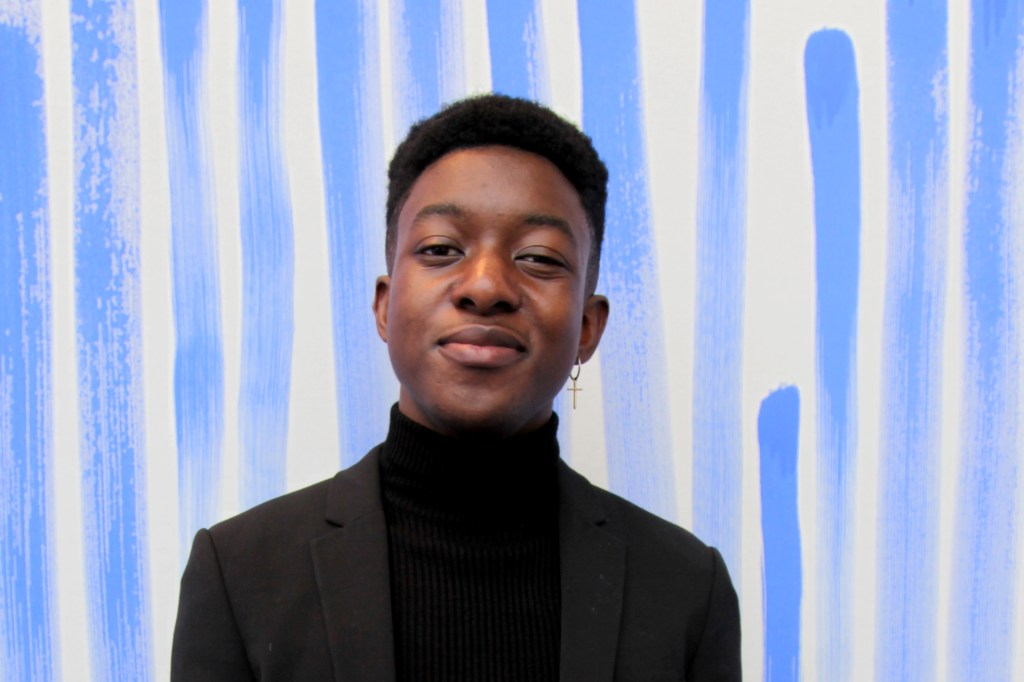 DREW WILLIS FOR TIME FOR KIDS
Felíquan Charlemagne
Age: 17
Location: Florida, USA
Felíquan was born on Saint Thomas, in the U.S. Virgin Islands. He has experienced the effects of climate change firsthand. "My island has seen natural disasters, from hurricanes to rising tides," Felíquan told TFK's Shay Maunz. "All that stuff has directly affected the economy and forced me to move to where I live today, in Florida."
Now, Felíquan is the creative and co-executive director of the U.S. Youth Climate Strike. What advice does he have for young kids who want to take action? "Talk to your parents," Felíquan says. "Make sure they know what politicians are the best on climate policy and who they're going to vote for. . . . Make sure they know how important it is to you."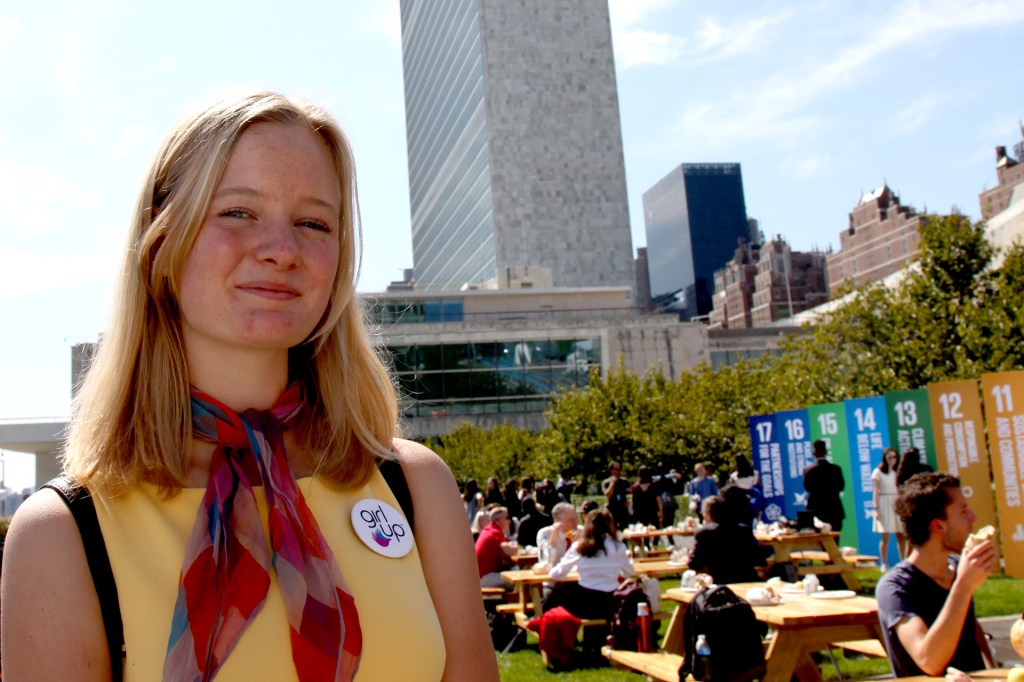 DREW WILLIS FOR TIME FOR KIDS
Eva Jones
Age: 17
Location: Oregon, USA
Eva Jones is passionate about gender equality and climate action. As the founding president of her high school's Girl Up club, she's able to fight for both. "I truly believe that one of the main solutions to stopping climate change is going to be educating girls and empowering women," she told TFK's Allison Singer.
Girl Up is an organization founded by the United Nations Foundation. It helps girls advocate and fundraise for issues regarding gender equality. "I'm a problem-solver," Eva says. "I'm very much a person of action, and I love that aspect of Girl Up: that whatever you want to do, whatever idea you have, Girl Up is there to help you implement it."
Does Eva see climate change as a big problem to solve? "Yes," she says. "And I'm so ready to tackle it."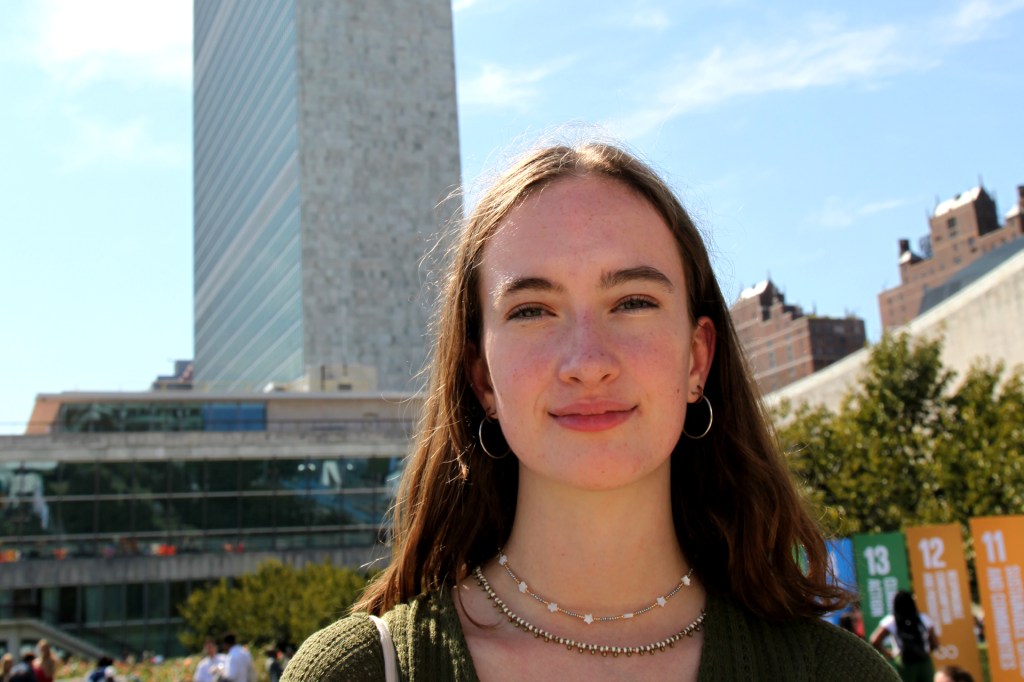 DREW WILLIS FOR TIME FOR KIDS
Laura Lock
Age: 17
Location: United Kingdom
It wasn't until she joined the climate strikes that Laura realized how important it was to take action on this issue. The strikes "get a lot of criticism about whether they actually have an impact," she told TFK's Shay Maunz. "But with all the media attention, I think the most important thing they do is raise awareness. They encourage people to go out and do their own research and educate themselves. And that's crucial."
According to Laura, the strike on September 20 was the first one that adults were asked to join. "Up until this point, it's been about giving a voice to children, a voice to those who can't vote," she says. "That hasn't changed. But by inviting adults to join us, it's symbolic to show that we recognize that we can't do this alone." Climate action, she adds, requires cooperation "between generations, between countries, between groups."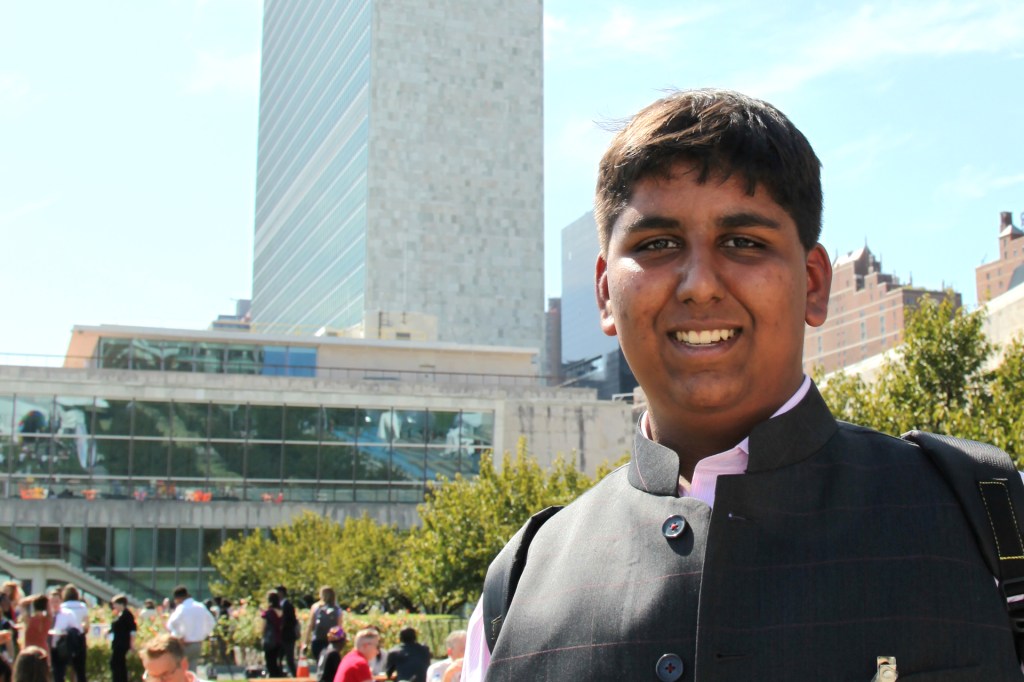 DREW WILLIS FOR TIME FOR KIDS
Aditya Mukarji
Age: 15
Location: India
Aditya is focused on plastics. In India, he helps organizations find ways to better sort their waste, so that plastics can be sent for recycling. He also helps organizations make the switch from plastics to more eco-friendly alternatives. "I'm hopeful for the future," he told TFK's Allison Singer. "That is, if we make change right now, today, and not just some other day."
Aditya was impressed by his fellow attendees at the summit. "All these youth who have come here are excellent in their fields. They are all the best, and they are trying to empower other people to work towards saving the climate," he says. "They all have the same ideals—to save the climate—but they all have a different approach."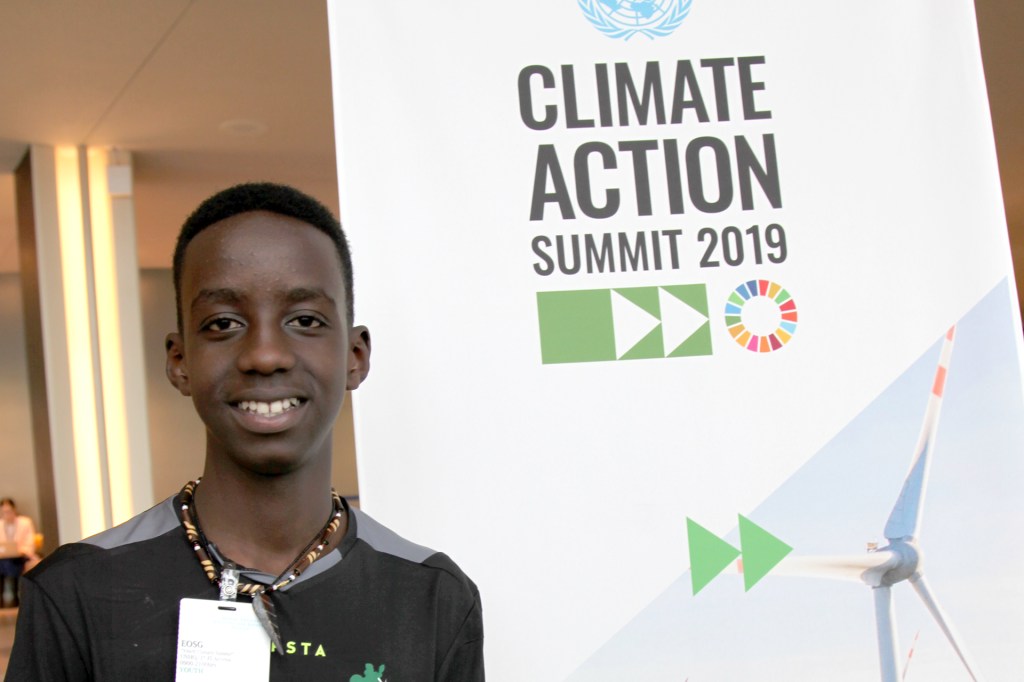 DREW WILLIS FOR TIME FOR KIDS
Lesein Mathenge Mutunkei
Age: 15
Location: Kenya
At the U.N. Youth Climate Summit, Lesein told others about his Trees4Goals initiative. When he began it in 2018, he planted one tree for every soccer goal he scored. Now, he plants 10 trees for every goal. Fortunately, Lesein is good at soccer. He's planted more than 200 trees so far. "I also keep track of the places I plant the trees," he told TFK's Brian McGrath, "so I can make sure the trees are not just planted, but that they are growing."
Lesein wants to learn new ways he can help save the planet. "Any little thing you do can help, no matter how small," he says. "Whether it's planting a tree, or picking up litter, even sharing information on social media—anything counts, as much as you think it doesn't. People have to know that it counts."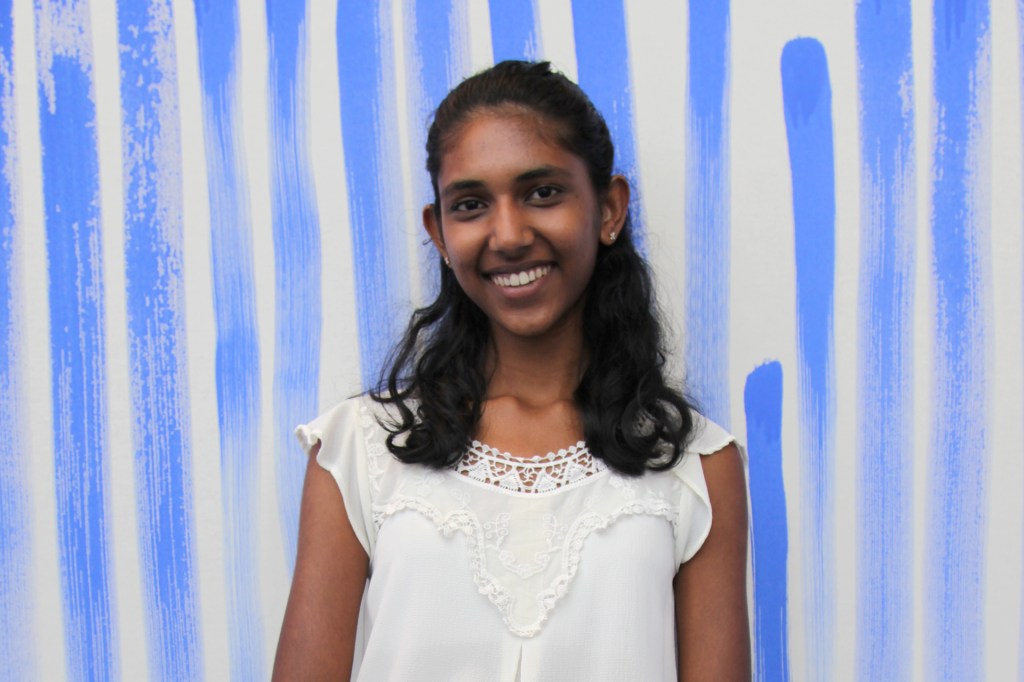 DREW WILLIS FOR TIME FOR KIDS
Anya Sastry
Age: 17
Location: Illinois, USA
Anya is the national outreach director for the U.S. Youth Climate Strike. She works to ensure that people from all communities are involved in climate action. "There are many people who are on the front lines of the crisis, but who are not at the forefront of the movement," she told TFK's Candace Dipsey. People developing climate solutions need to make sure those solutions "are going to affect everyone in a positive manner," she adds.
Anya warns that being an activist can be a tough job. "Oftentimes, you're putting your blood, sweat, and tears into what you're doing," she says. "It's challenging because you're sacrificing so much of yourself to help the people around you and to advocate for what you believe in." Her advice? "Support your fellow activists, because having a good activist network and support system will help you."

DREW WILLIS FOR TIME FOR KIDS
Akari Tomita
Age: 14
Location: New York, USA
Originally from Japan, Akari is a ninth-grader at the United Nations International School in New York City. "We've been focusing a lot on zero waste and making sure our waste is in the right bins," Akari told TFK's Allison Singer. Now, Akari is trying to convince her school's administration to install solar panels.
If students want to make their schools more eco-friendly, Akari says the best way to start is by looking for allies. "Find passionate teachers," she says. "And find passionate friends, because there's strength in numbers. That's where you can really get together and get your voice out to the people in your school who can make changes."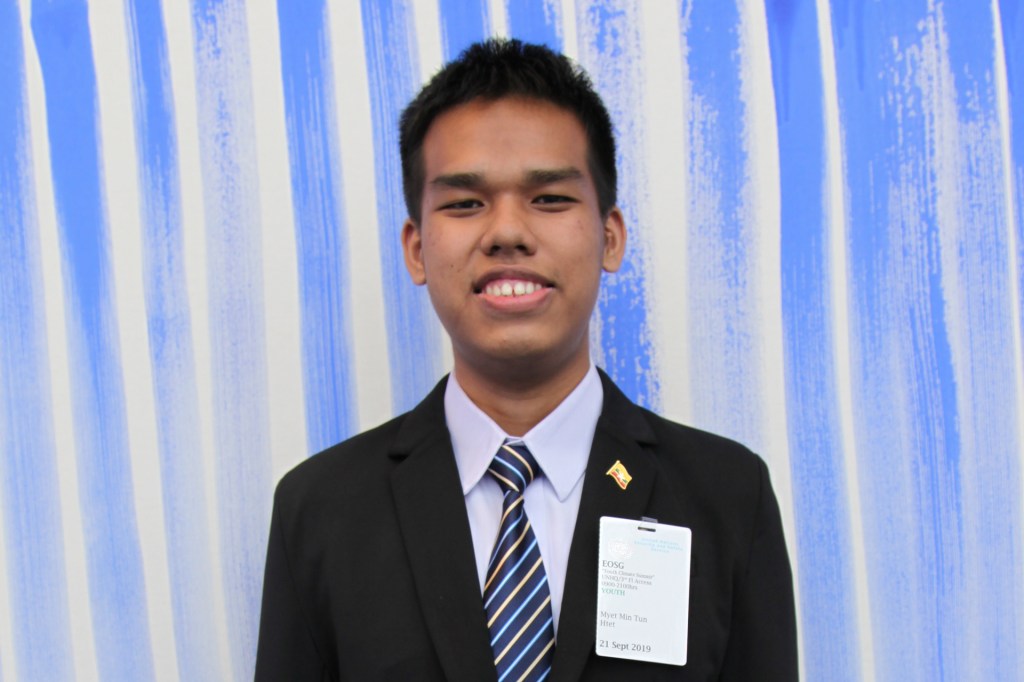 DREW WILLIS FOR TIME FOR KIDS
Htet Myet Min Tun
Age: 17
Location: Myanmar
Htet led an environmental conservation group at his school. The group's goal was to raise awareness in Myanmar about climate change. "We invited experts about climate change to our school, and we held talks about climate change and environmental conservation," he told TFK's Jaime Joyce. "We also held essay competitions and poster competitions. And we led campaigns, like planting-trees events."
At the summit, Htet met young activists from countries such as Nepal, Russia, and South Korea. "They did really amazing work in their countries," he says. "I was very inspired by them. No matter where you're from, we all have the same goal: to build a better world for ourselves and future generations."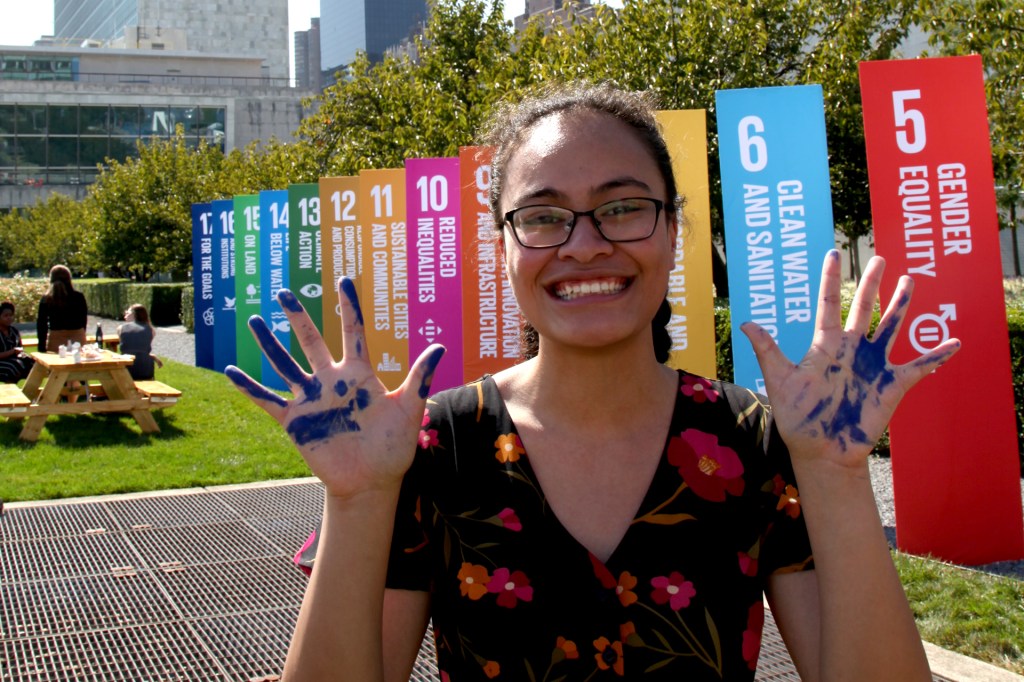 DREW WILLIS FOR TIME FOR KIDS
Lourdes Vano
Age: 17
Location: New Zealand
When Lourdes joined the climate action movement in Auckland, New Zealand, she noticed a lack of diversity in the group. "That wasn't what I wanted to see," she told TFK's Karena Phan. Lourdes's family is from Samoa and the Cook Islands. Her father is of Maori descent. The Maori are the indigenous people of New Zealand (or Aotearoa, the Maori name for the country). "I believe that indigenous people were the first climate protectors," she says. "We're so connected with the land. It's important to us that it's protected and taken care of."
Lourdes attended the U.N. Youth Climate Summit to represent the people of the Pasifika islands. "I feel a responsibility to bring those voices up to such a global scale," she says. "Indigenous people have been trying to protect the land for years, and we need those voices back."