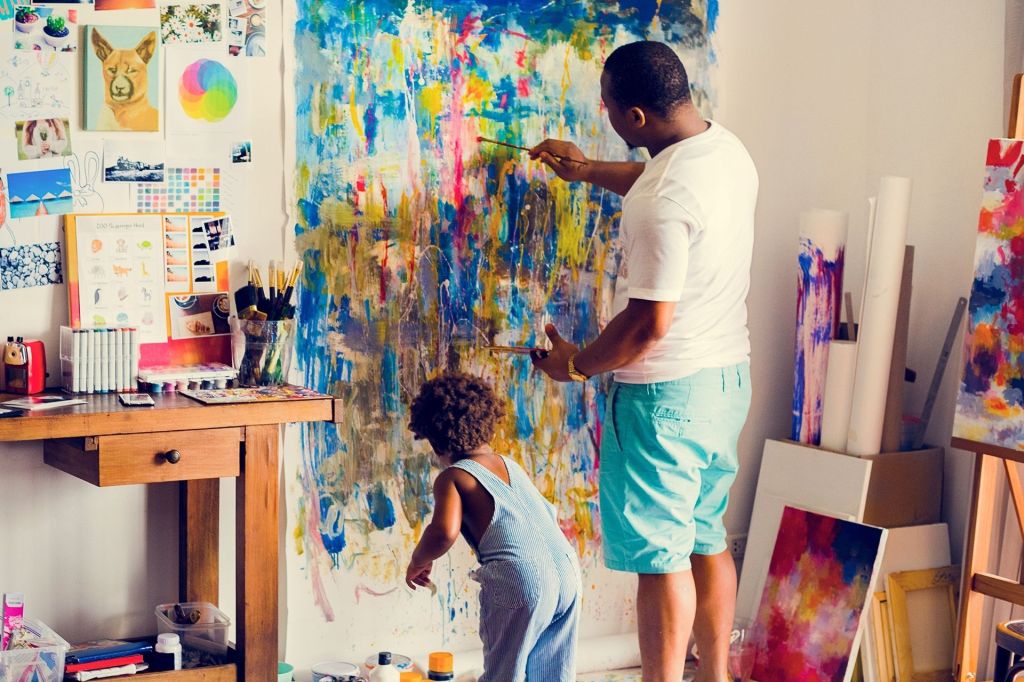 Art is a way for people to express themselves. Artists use different materials. Learn about artists and the tools they use.
Some artists use paint.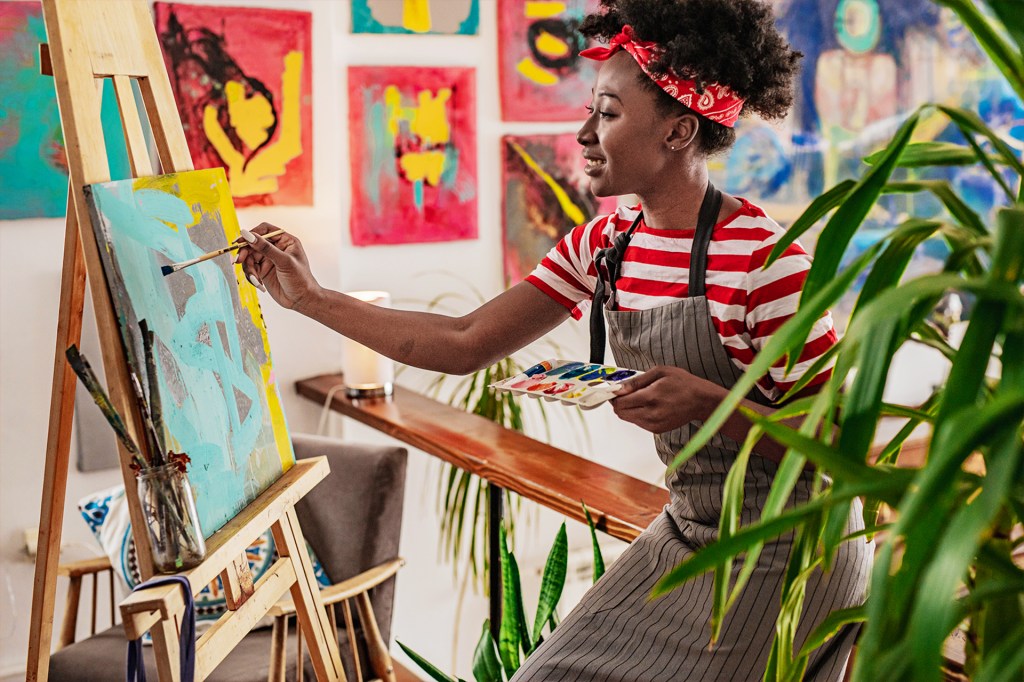 iBLACKCAT/GETTY IMAGES
Painters use brushes and paint to make pictures. Some paintings are of people, places, or things. Others are abstract. That means they don't look like anything specific.
Photographers use cameras.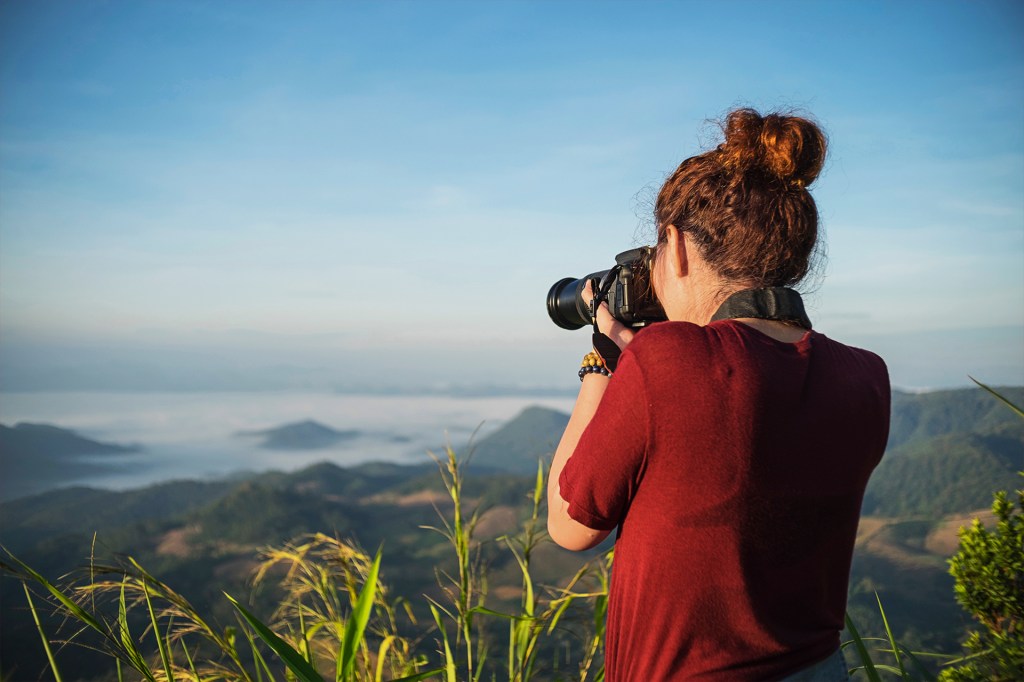 WUTTICHAI SRIPODOK—EYEEM/GETTY IMAGES
They capture what they see. Photographers pay attention to light. They focus on people or objects. They freeze moments in time. Their images can tell a story.
Ceramic artists use clay.
WESTEND61/GETTY IMAGES
Artists who use clay are called ceramic artists. They mold and shape clay into sculptures and pottery. Soft clay is fired in a kiln, or oven, to dry. This hardens the clay.
Glassblowers work with glass.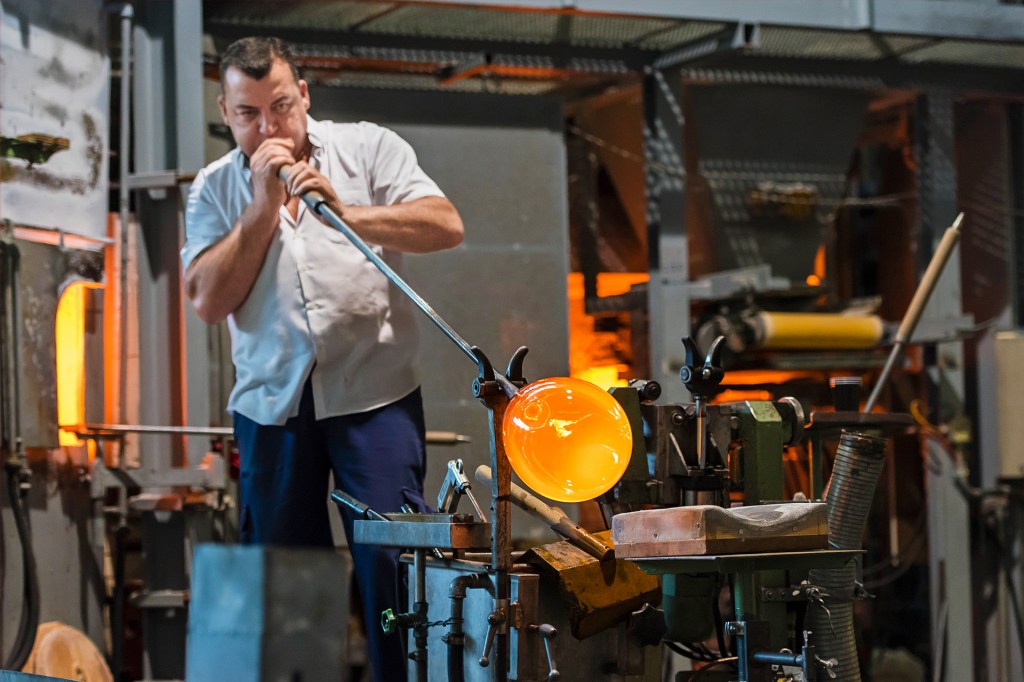 ETHAM PHOTOS/GETTY IMAGES
Melted glass can be used to make art. Glassblowers heat and melt pieces of glass to make it soft and moldable. They blow through a pipe to form a shape.