In the Soil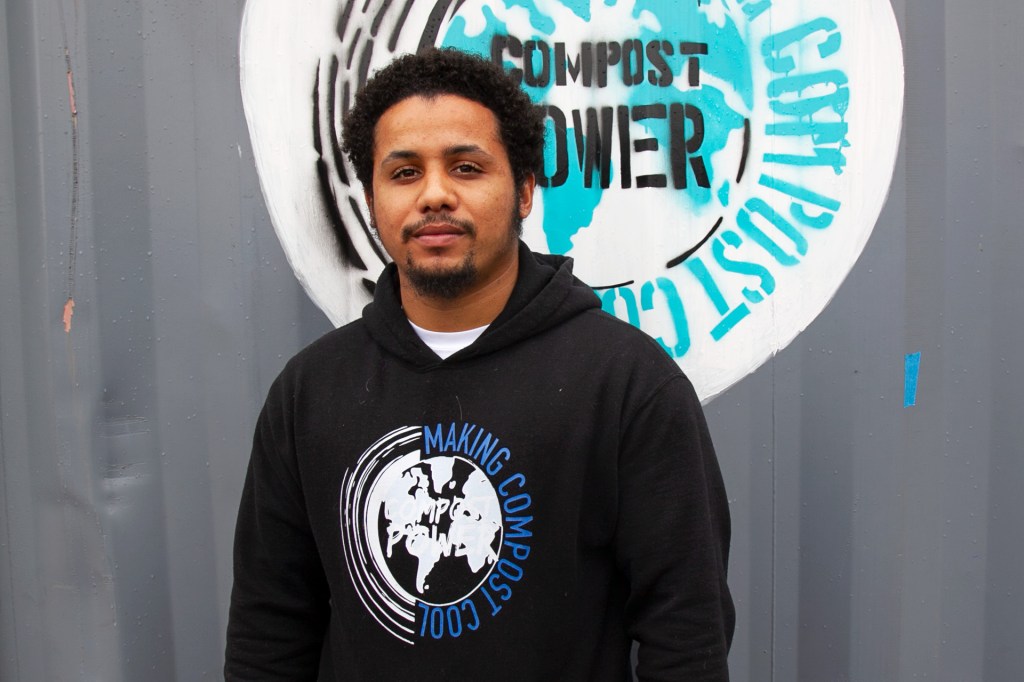 Domingo Morales has many jobs. Environmentalist is one. Urban farmer is another. He has started a group. It's called Compost Power.
"I'm a compost expert," Morales told TIME for Kids. "I've been composting for the past seven years." Morales runs six composting sites in New York City. That's his hometown. "In New York City, one-third of our waste is actually food waste," he says. That garbage is put into landfills. But it could be composted.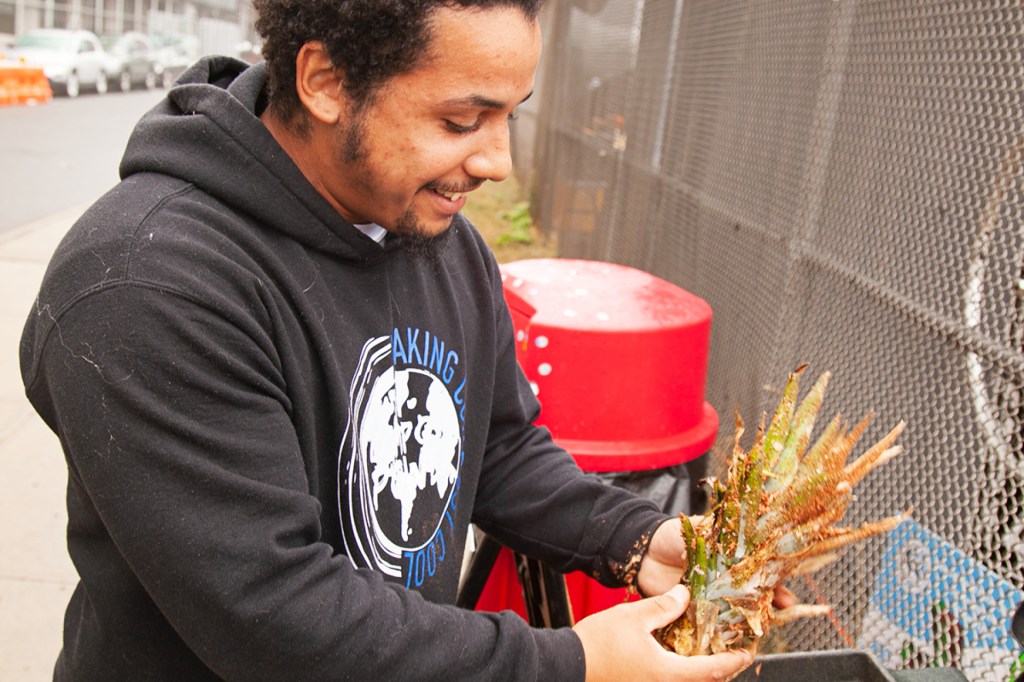 DREW WILLIS FOR TIME FOR KIDS
What Is Composting?
DREW WILLIS FOR TIME FOR KIDS
"Composting is taking our food waste and turning it into food for the soil," Morales explains. Plants use nutrients to grow. They take these nutrients from the soil. Banana peels and apple cores can be composted. So can many other excess excess extra (adjective) The restaurant had excess food at the end of the day. foods. Composting breaks down uneaten food. The nutrients in the compost help the soil. The soil is used to grow new fruits and vegetables.
When food ends up in landfills, energy and nutrients are wasted. But with composting, the food cycle can be more sustainable sustainable done so as not to cause permanent damage (adjective) Using sustainable energy is one way to help the environment. . (The food cycle has to do with how food is produced, sold, and eaten.) For Morales, composting is "a way to complete the cycle."
A Greener New York
DREW WILLIS FOR TIME FOR KIDS
When people think of New York City, they might think of tall buildings and busy streets. But there are also rooftop farms and community gardens. And there are Morales's composting sites. His mission is to start even more of them. "We're able to create a nice ecosystem right here, in the midst of all the madness," he says. "Even on top of concrete, we can create soil."
Heating Up
DREW WILLIS FOR TIME FOR KIDS
Microbes are small, living things. Bacteria are microbes. They help break down scraps in compost. The energy that microbes use gives off heat. A compost pile can reach more than 130° Fahrenheit. The heat helps produce steam. Here, Domingo Morales takes the temperature of a pile. Higher than 160°F would be too hot. It's time to mix the compost.