A Giving Spirit
TFK Kid Reporter Orion Jean has a passion for giving. It started in 2020. Orion donated toys to a children's hospital in Texas. He got others involved by starting the Race to 500 Toys. He also fought hunger in his community. He partnered with food drives and a relief group. Together, they collected more than 100,000 meals.
Orion's other passion is reading. The Race to 500,000 Books combined the things he cares about. He held book drives to collect books to share with people who needed them. Orion met his goal. He collected half a million books in just a few months.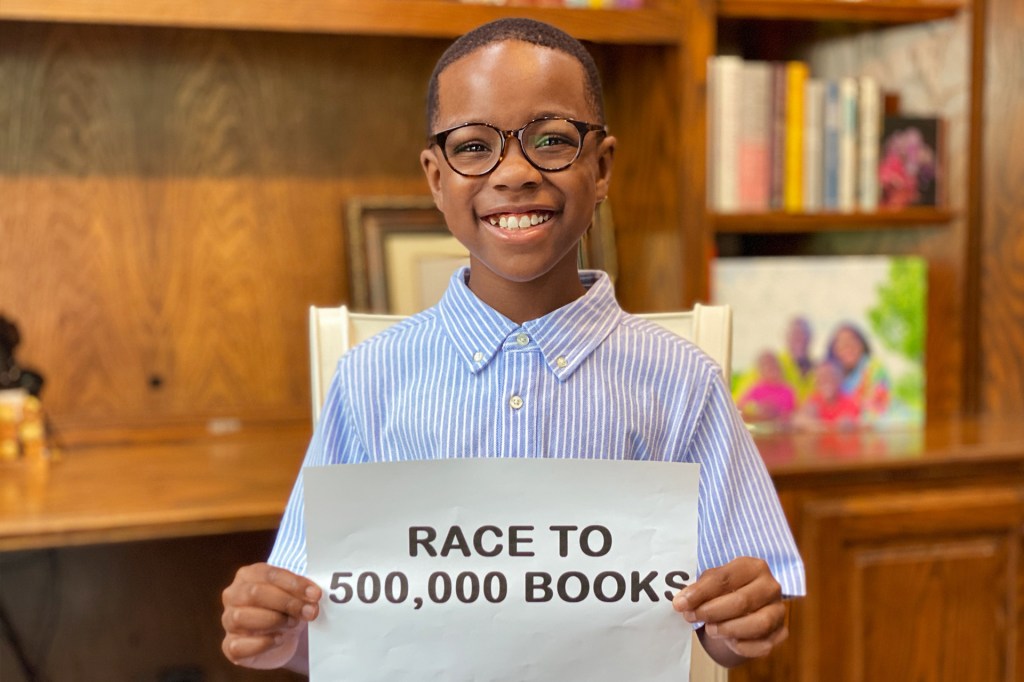 COURTESY JEAN FAMILY
Are you inspired by Orion? Would you like to start a book drive in your community? Orion has a few tips. First, choose a goal. Think about the people you want to help. Then work out the details. Decide how you'll collect the books.
Do you have a place to store them? Figure out how you'll get the books to people in need. Then get your community involved! Ask for help. Remind people of the impact they can make when they work together. And always stay true to your mission. If it gets tough, just think of those you are trying to help.