A Powerful Predator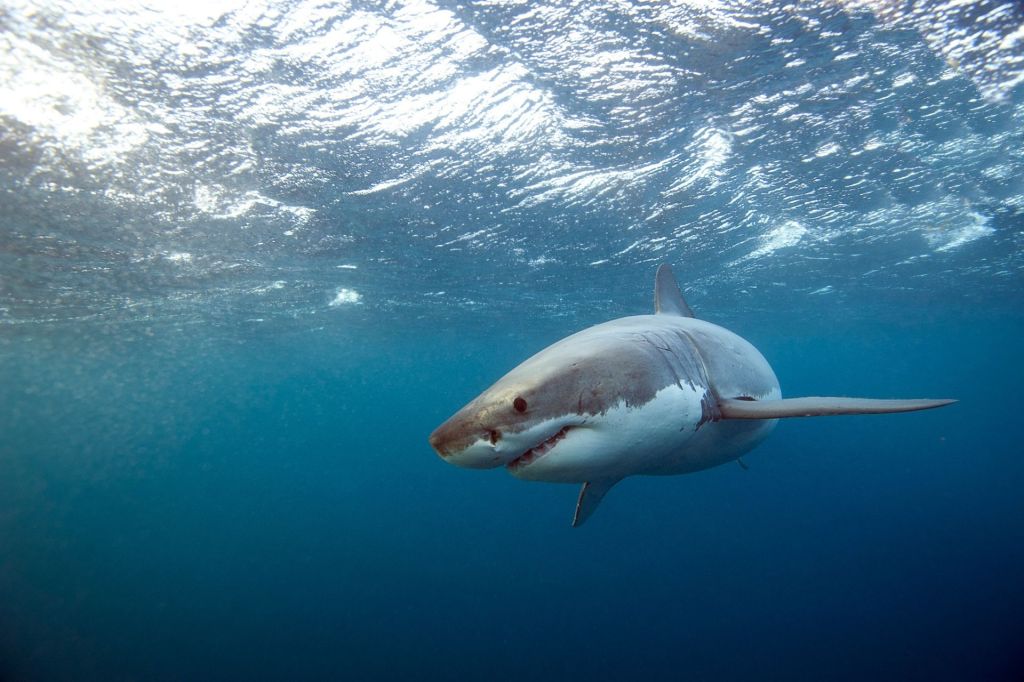 Sharks are at the top of the ocean food chain. The great white shark is one of the ocean's most powerful predators. Take a look at how the great white shark hunts for food.
Sniffing Out Dinner
WILDESTANIMAL/GETTY IMAGES
A great white shark has a sharp sense of smell. It uses its nostrils to sniff for prey. A great white can sniff out a group of seals from two miles away.
Quick Swimmers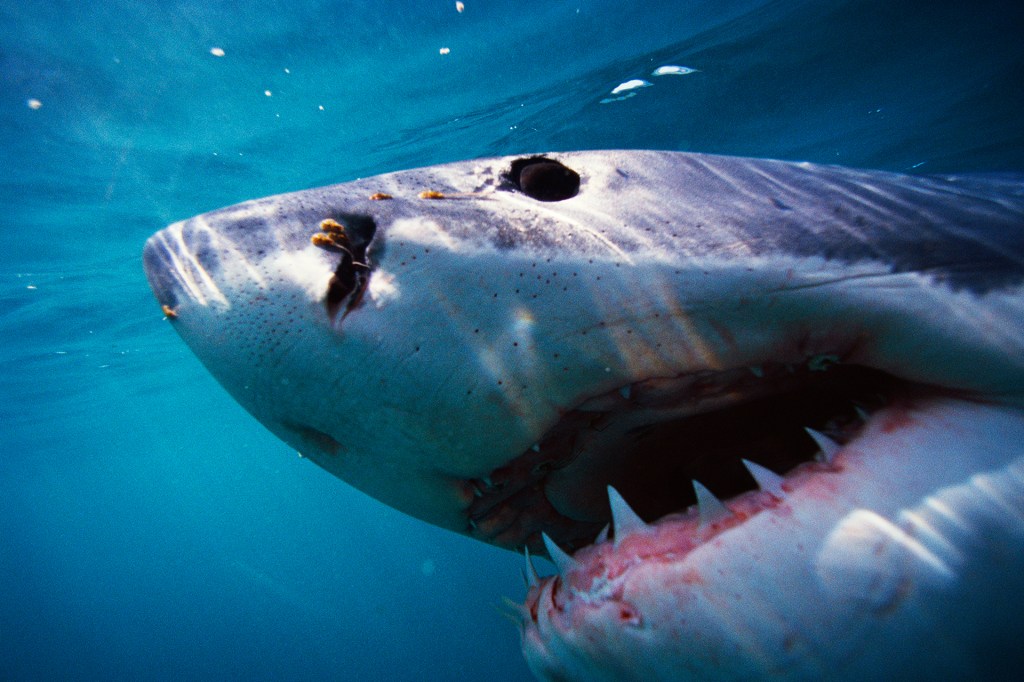 STUART WESTMORLAND—GETTY IMAGES
A big tail helps this shark move swiftly through the water. The tail moves from side to side to drive the shark forward. This ocean predator might reach speeds of 35 miles per hour.
A Powerful Bite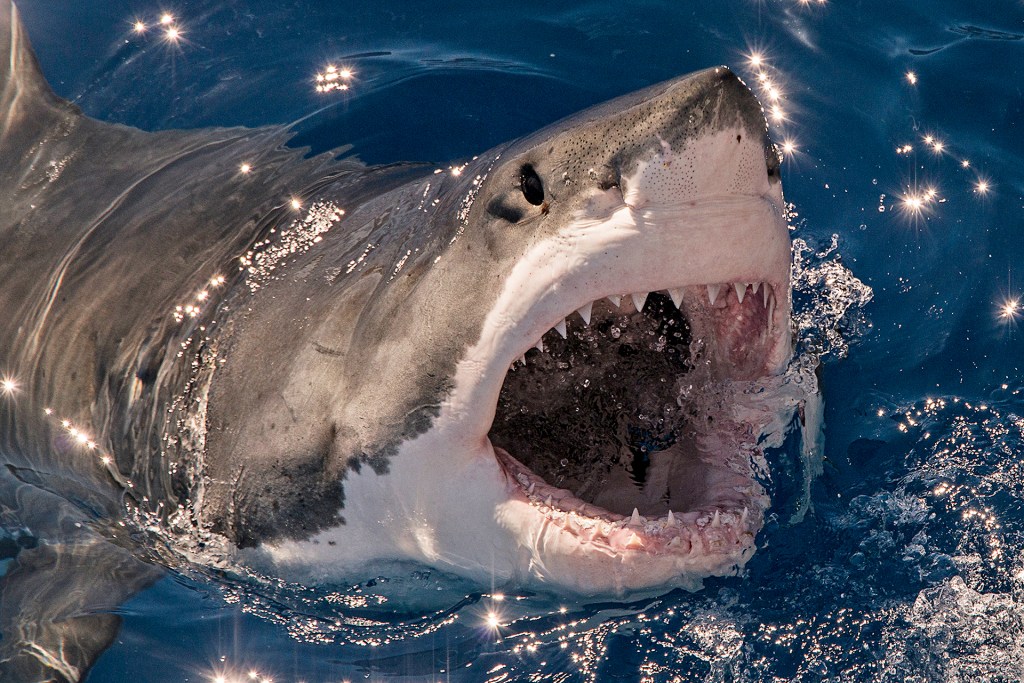 RODRIGO FRISCIONE—GETTY IMAGES
A great white shark can have 300 sharp teeth. These, and a strong jaw, help the shark capture and feast on prey. Chomp!
Surprise, Surprise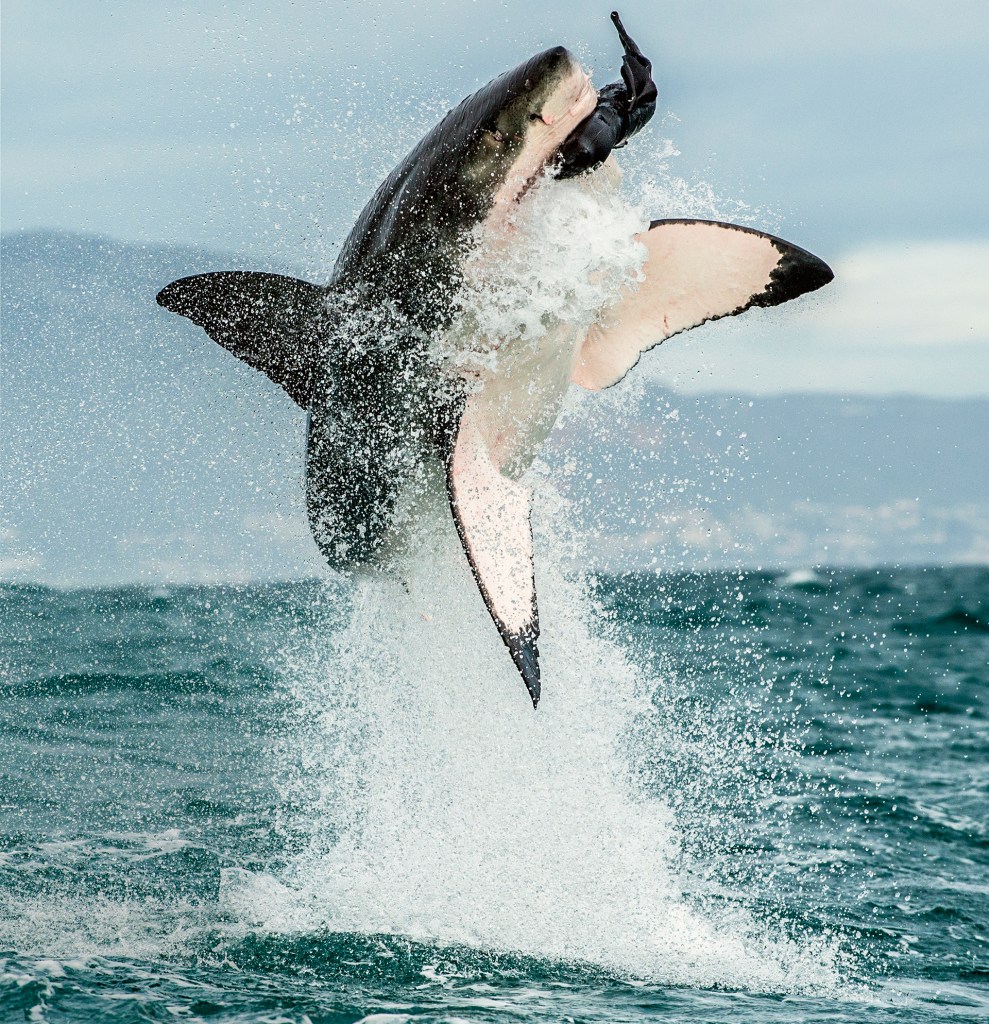 USO/GETTY IMAGES
Great whites surprise their prey. First, they sneak up on an animal. Then they attack! A great white shark likes to feast on sea lions, seals, and dolphins.