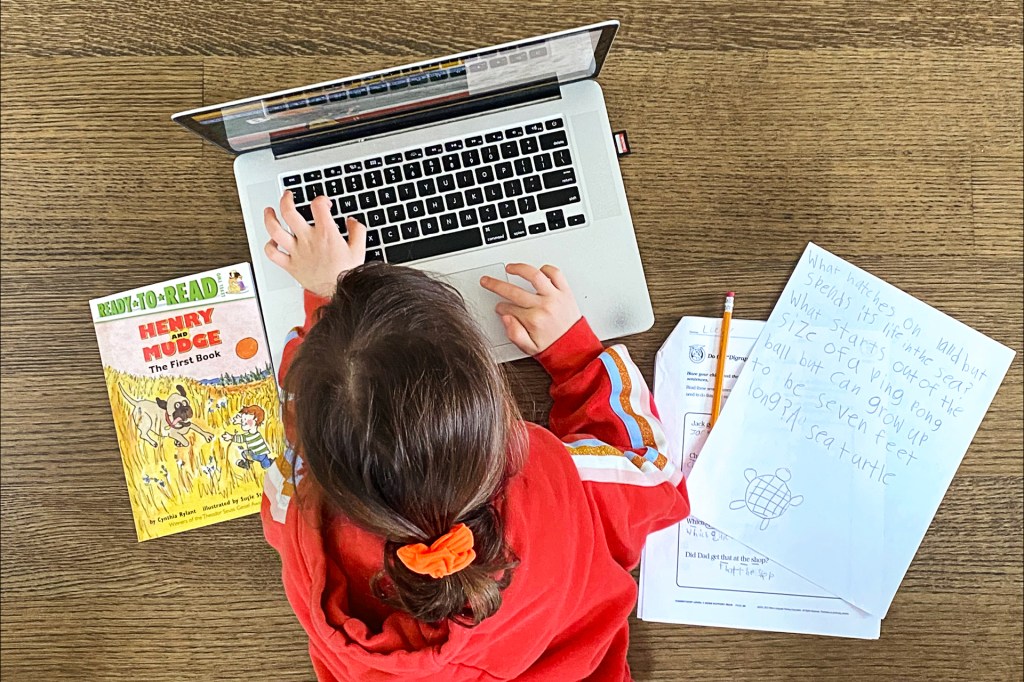 To help stop the spread of the new coronavirus, schools around the world have closed. Students have been learning from home. TIME for Kids editor Rebecca Katzman talked to five kids about what it has been like.
Andrea, Age 6
Milan, Italy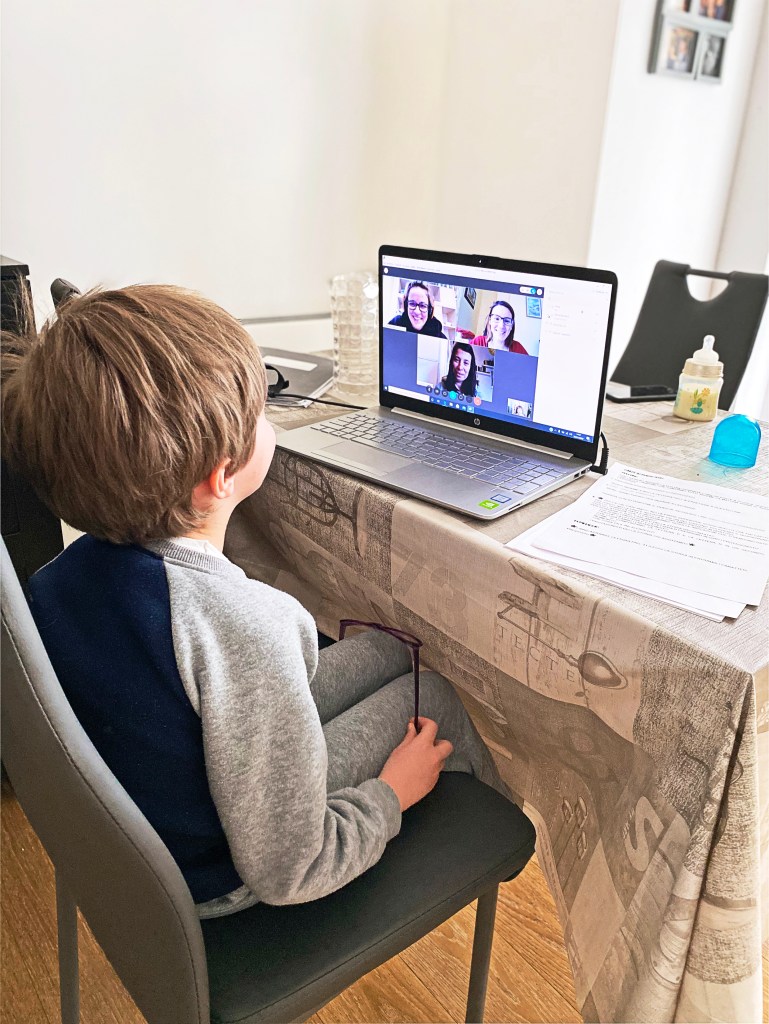 COURTESY ANDREA MICOTTI
I wake up, eat breakfast, and then study for a few hours. These days, we do all our homework on the computer. My computer skills have really been improving. I meet with my teachers and classmates on a video call three days a week. I still have to raise my hand if I want to talk. If the teacher calls on me, I turn on my microphone
microphone
ARTEM ERMILOV—GETTY IMAGES a device that transmits sound (noun) The pop star sang into the microphone. and speak. That way, nobody talks over anybody else. I sometimes get bored staying at home all day—but not always. I think it's important for kids to be patient right now. We will be back to our regular lives very soon!
Elisabeth, Age 7
Berlin, Germany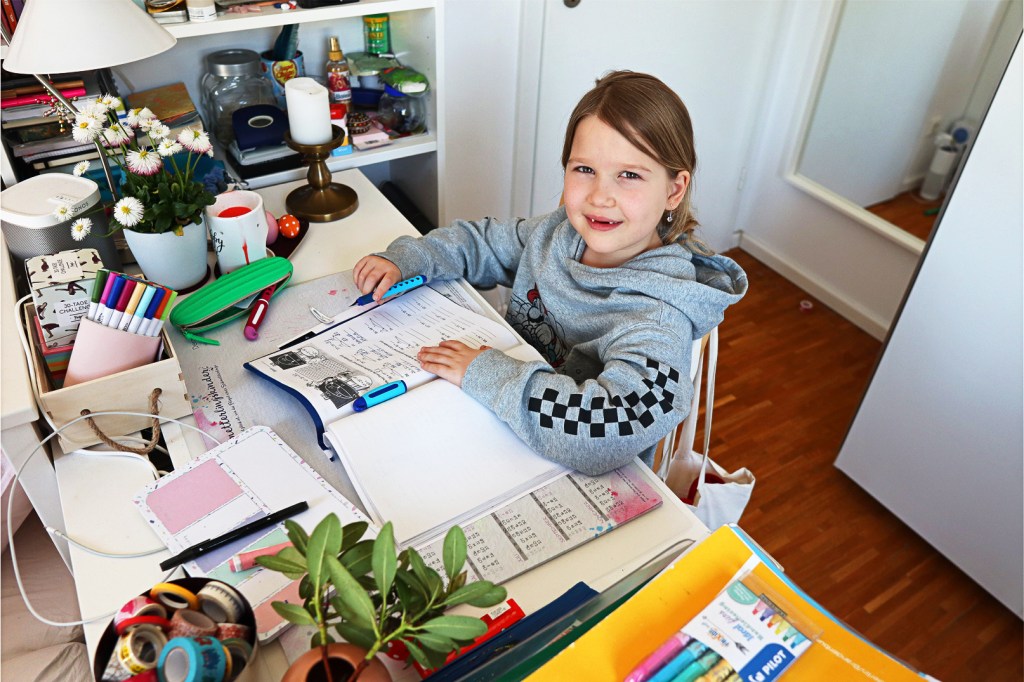 COURTESY ELISABETH ADAMEK
Learning from home is supercool. I do all the stuff I can't do when I'm at school all day, like reading, playing games, and watching shows on the iPad. My teacher gave us two big folders with lessons in German, geography, and math. I try to do three to five worksheets a day, but sometimes I get distracted
distracted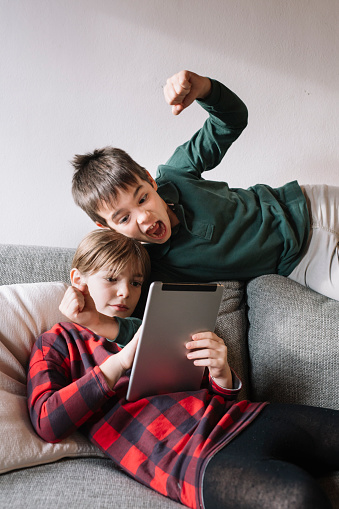 WESTEND61—GETTY IMAGES unable to concentrate (adjective) Sarah's brother distracted her from her work. because I want to play video games.
Lucy, Age 7
New York, U.S.A.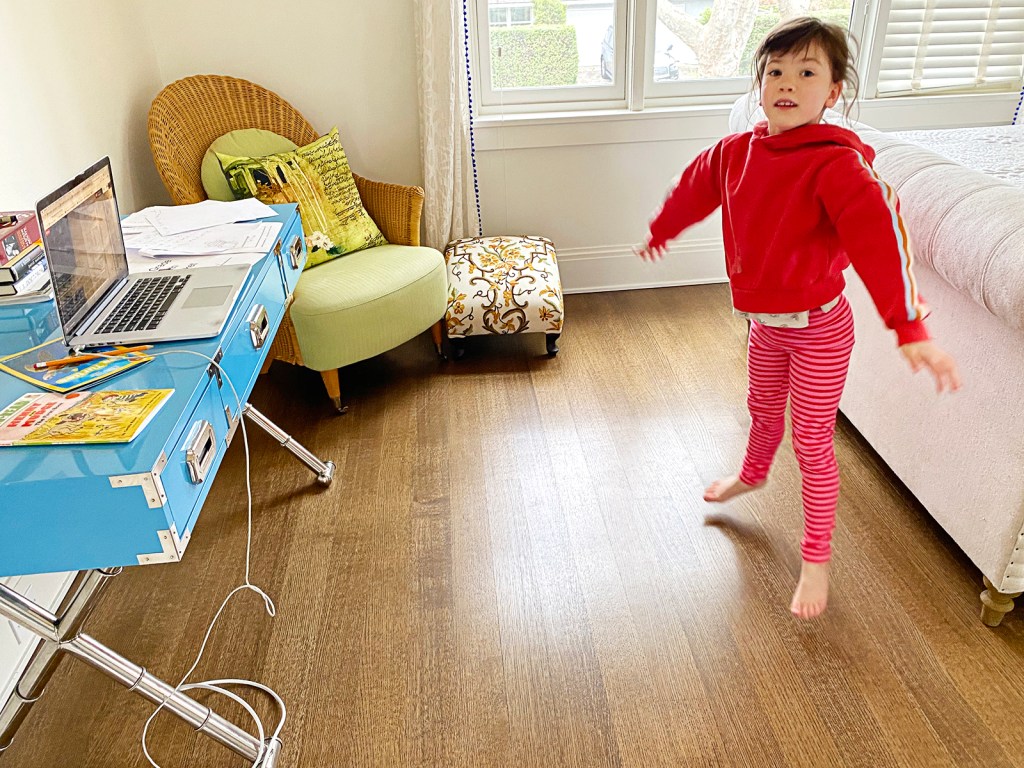 JAMES POMERANTZ
It is very different not being at school, but I stay connected with my class over video. We have been reading and writing a lot. I'm reading and writing about sea turtles right now. I tune in to P.E. class on Wednesday afternoons. The hardest thing about staying home is that I don't get to see my friends or go to birthday parties. But I enjoy spending more time with my family!
Mavis, Age 7
Hong Kong, China
COURTESY MAVIS LEE
I've been learning from home for two months. I have my own iPad now. I use it to tune in to class and to stay in touch with my teachers and classmates. My mom wants me to do more things independently
independently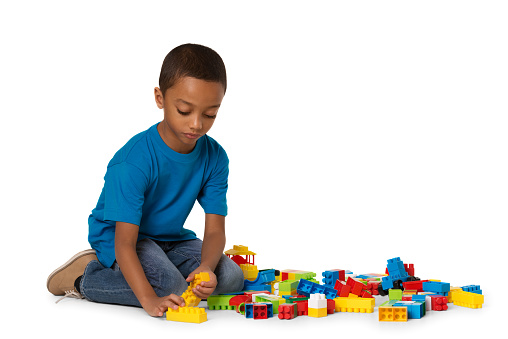 ELENA RIIM—EYEEM/GETTY IMAGES without help from other people (adverb) Carlos played with his Legos independently. . To practice my math skills, I play Uno with my younger brother. For music class, I made a song by tapping on cups of water. I have a ton of books in my bedroom, but I still miss the library. On Fridays, I read the news and take notes about how to stay safe from the virus.
José Tomás, Age 6
Temuco, Chile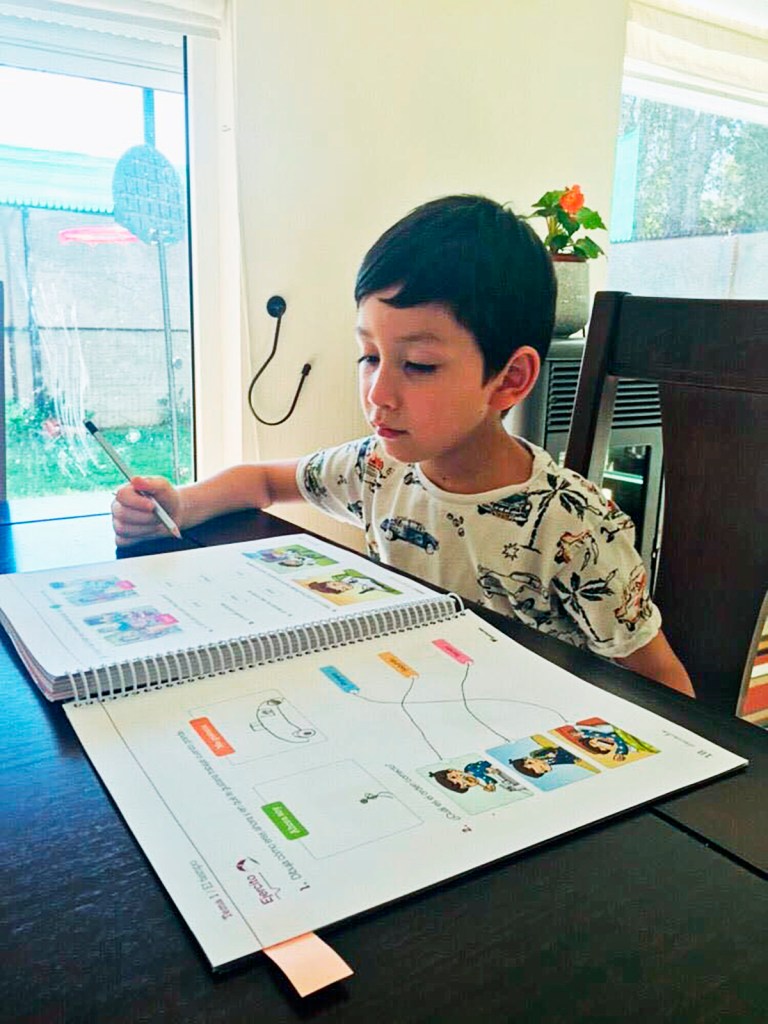 COURTESY JOSE TOMAS BARBERIA CARDENAS
In the morning, I cuddle with my mom, watch cartoons, and do art projects. I do my assignments for school in the afternoon. Sometimes, I watch videos that my mom finds online. We do P.E. class in my backyard, where I get to run around, play, and spin in circles. At home, it can be hard to focus on my schoolwork. But I work very hard and I try not to think about everything that's going on.