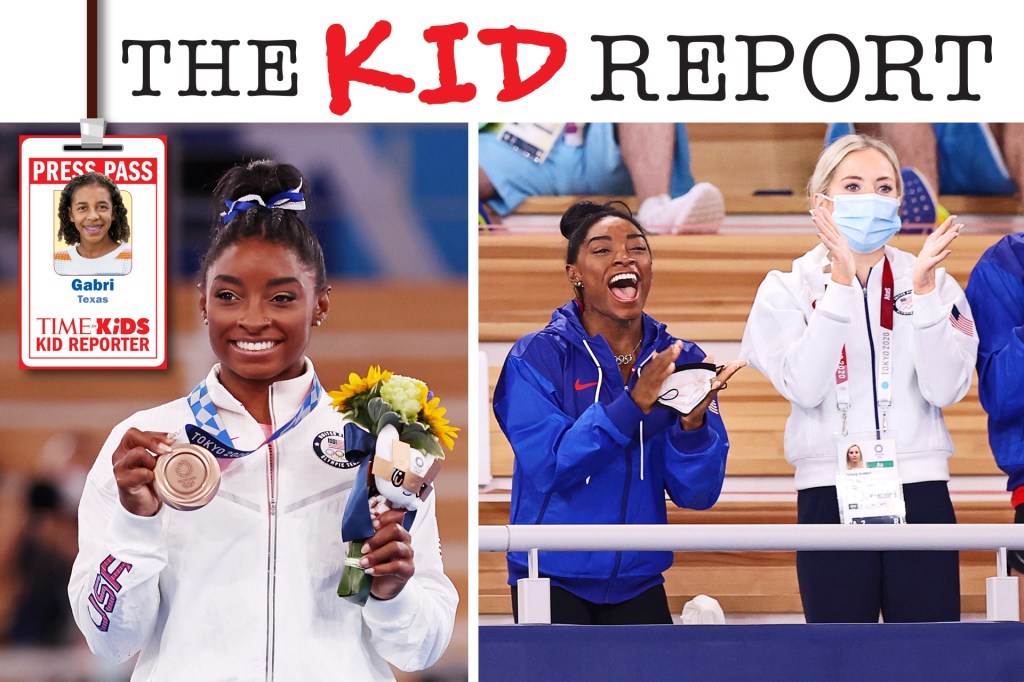 It's so cool that Simone Biles is speaking out about her mental health.
I sometimes struggle with anxiety. So it helps to know that famous people do too. Even strong athletes wrestle with nerves. Sometimes, people try to hide it when they are not feeling okay. Especially celebrities. They make it look as though fame is amazing. But it is hard to be in the public eye.
Biles decided not to compete in the Olympic team event. This was a big deal! She reminded the world that she's a human too. It's not all sunshine and rainbows for a famous athlete. It's hard to be a role model. So I thank Biles for being brave enough to speak out. I had some questions for her. She was kind enough to answer over email.
JAMIE SQUIRE—GETTY IMAGES
GABRI: What was it like to step out of Olympic competition because of your mental health?
BILES: It was one of the toughest decisions I've ever had to make. But I knew that it was the best decision for myself, as well as for the team.
GABRI: Was it hard watching your teammates compete without you?
BILES: It wasn't hard watching them compete without me. They were fully prepared and ready. I'm so proud of them for how they handled the situation on a moment's notice. And under so much pressure.
GABRI: What advice would you give kids like me, who struggle with anxiety?
BILES: Stay true to yourself. Listen to yourself. But don't be afraid to ask for help, either. It's not a sign of weakness to ask for help. It's a sign of strength.