Vista y sonido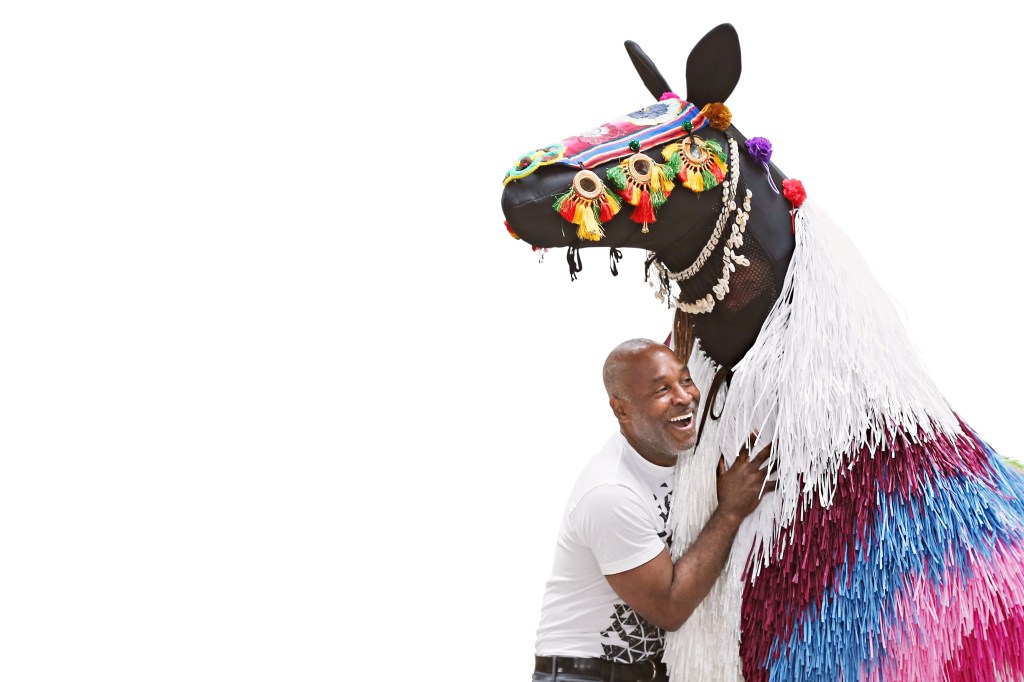 Era un día común en la Terminal de Grand Central, en la Ciudad de Nueva York. Había mucha actividad en la estación de trenes. Las personas iban y venían del trabajo. Luego, aparecieron las criaturas.
MIKE COPPOLA—GETTY IMAGES
Eran de color verde, rojo y azul. Se paraban con un murmullo. Cuando se movían, sonaban como hojas en el viento. Se balanceaban. Zapateaban. Se sacudían al ritmo de un tambor. Las personas se detenían para mirar a las criaturas bailar. Era como entrar a un mundo diferente.
Esto es lo que el artista Nick Cave desea que sintamos. Él creó los disfraces, llamados Soundsuits. "Deseo que los espectadores reflexionen sobre cómo responden a alguien o algo que no se parece a ellos", dijo Cave a TIME for Kids. "Es una manera de comenzar una discusión sobre la diferencia y el poder de la unicidad".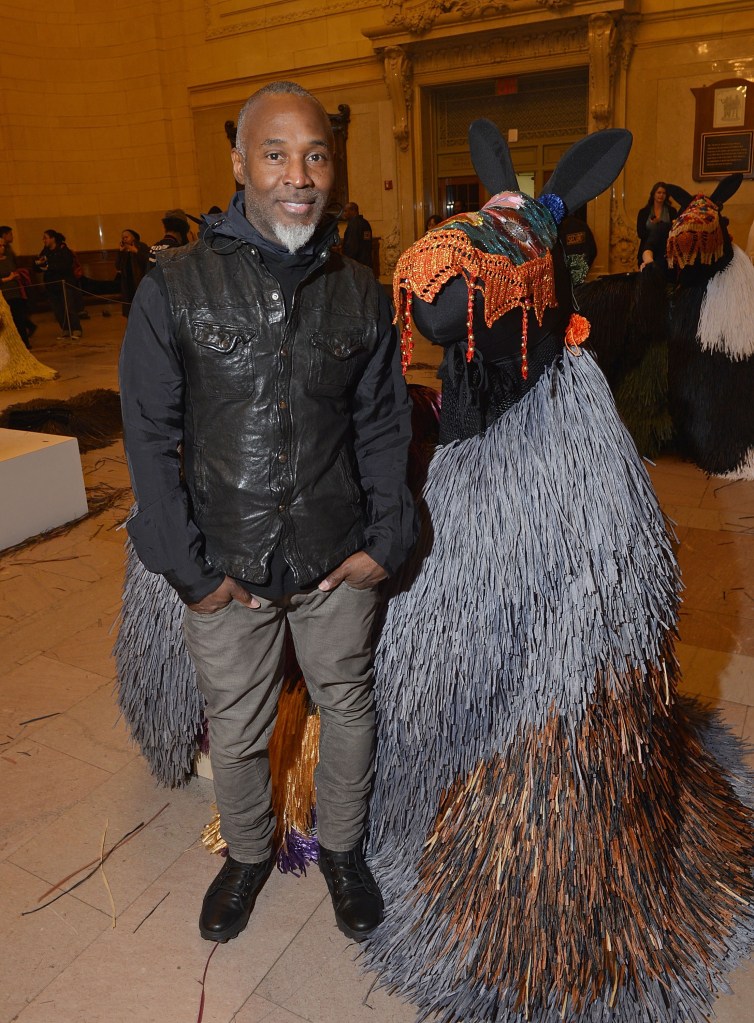 MIKE COPPOLA—GETTY IMAGES
Vida nueva
Cave dice que cuando se pone un Soundsuit le permite ser visto sin prejuicio. "Oculta género, raza y clase", dice. "Es un sentimiento extremadamente liberador".
Los trajes pueden hacer que también los espectadores se sientan libres. Coralie Claeysen-Gleyzon trabaja en un museo donde los Soundsuits estuvieron en exhibición el año pasado. "Los trajes abren la puerta a la imaginación", dice. "Te ayudan a proyectar lo que podrías ser, lo que podrías crear".
© NICK CAVE; COURTESY THE ARTIST AND JACK SHAINMAN GALLERY, NEW YORK
¿Te sientes inspirado? Aprende una lección del artista y mira a tu alrededor. Cave observa el mundo. Es de donde obtiene sus mejores ideas. "Los lugares y personas que conozco todos los días son las inspiraciones más grandes y sorprendentes", dice.
Objetos perdidos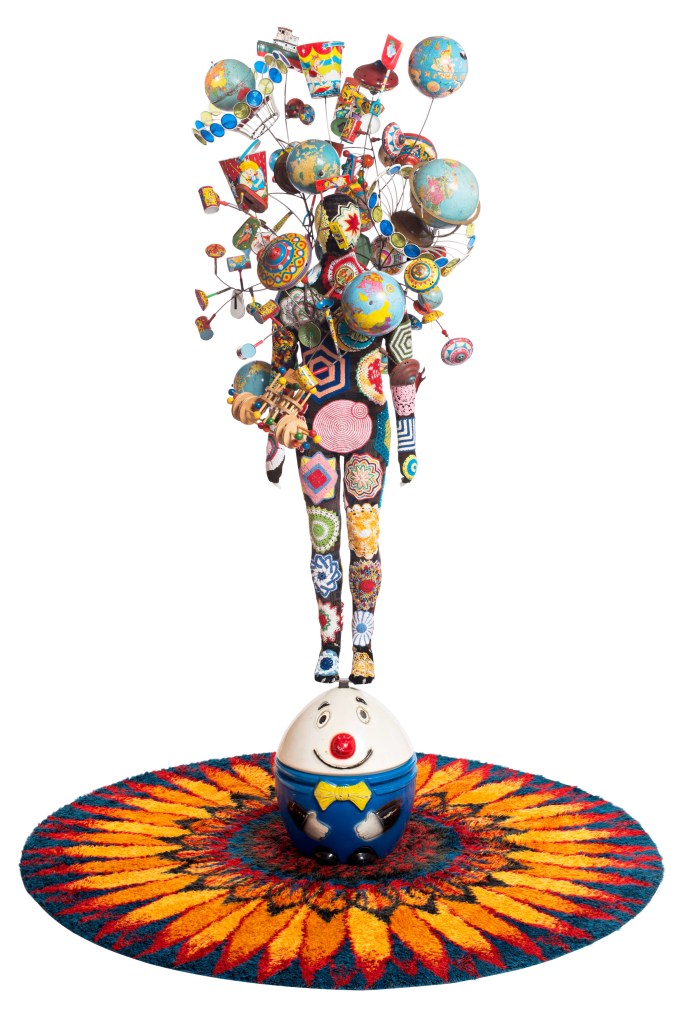 NICK CAVE; COURTESY OF THE ARTIST AND JACK SHAINMAN GALLERY, NEW YORK.
Los Soundsuits para la actuación en la Terminal Grand Central estaban hechos de rafia. Es una fibra parecida a la paja. Se hace con hojas de palma. Pero Cave hace sus Soundsuits también con otros materiales. Estos incluyen lentejuelas, botones, mantas, aves de porcelana y juguetes. Cave encuentra estos artículos en tiendas de segunda mano. Les da nueva vida en sus Soundsuits.