Spreading Joy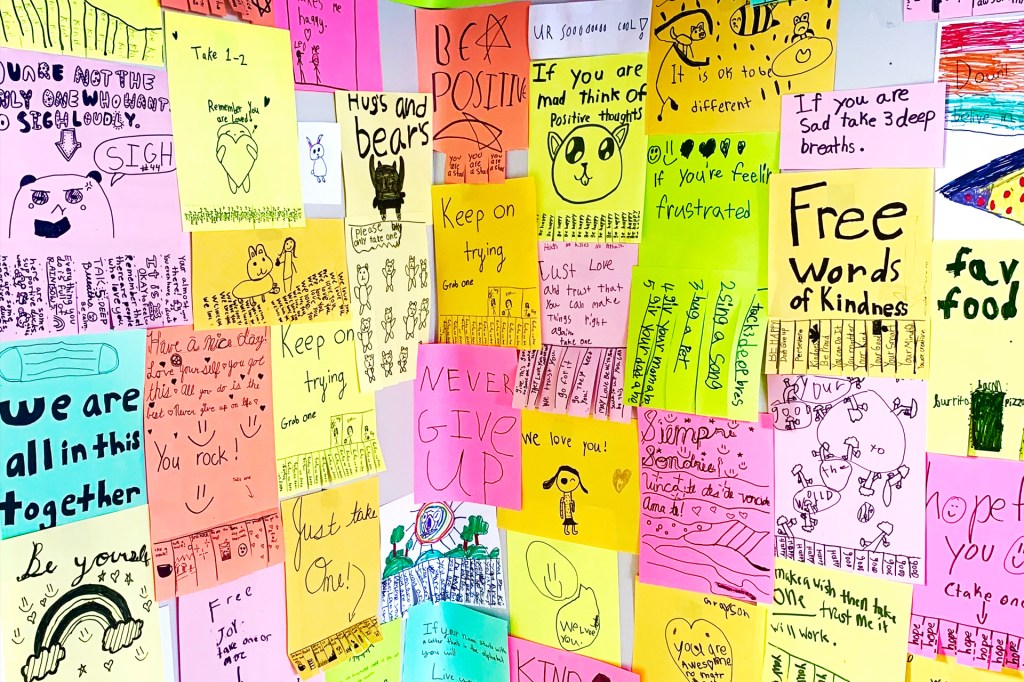 "Believe in yourself."
It's okay to be different."
"If you're feeling up high and unbalanced, think of groundhogs."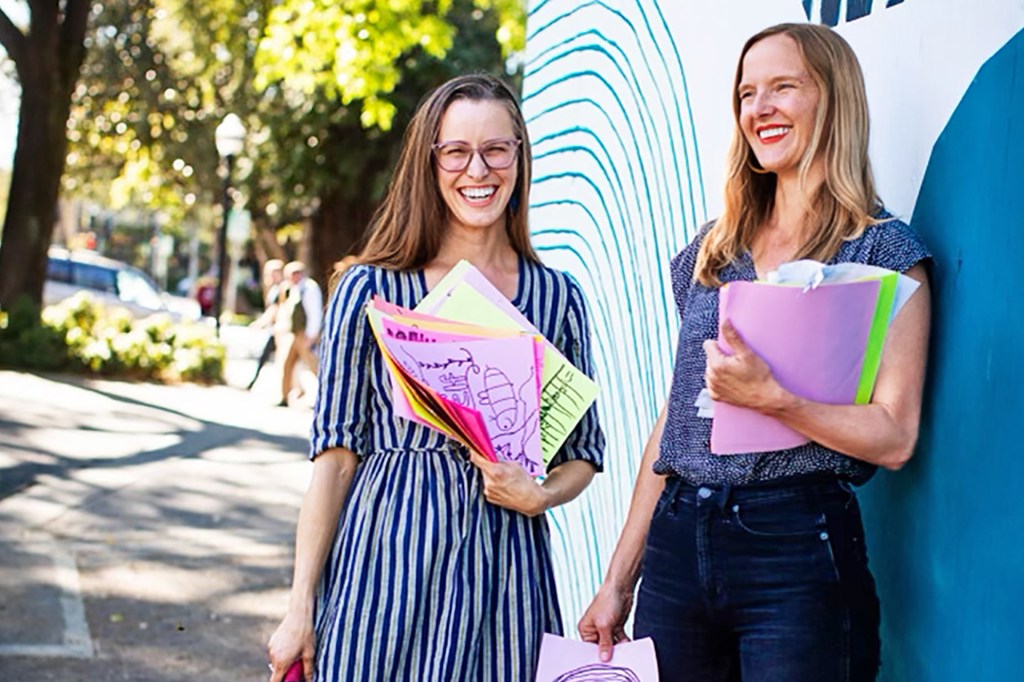 BRIAN MELTZ
These are encouraging messages from kids. Callers can hear them on the PepToc Hotline. It is part of an art project. It was created by Jessica Martin and Asherah Weiss. They are teachers. They started the project with students at West Side School. That is in Healdsburg, California. The hotline was a hit. People called from around the world.
"We intended for this project to be just for our little town," Martin told TIME for Kids. The town had been through so much. Wildfires. Evacuations because of the fires. The pandemic. Martin says her students stayed strong. She says they are "incredibly resilient resilient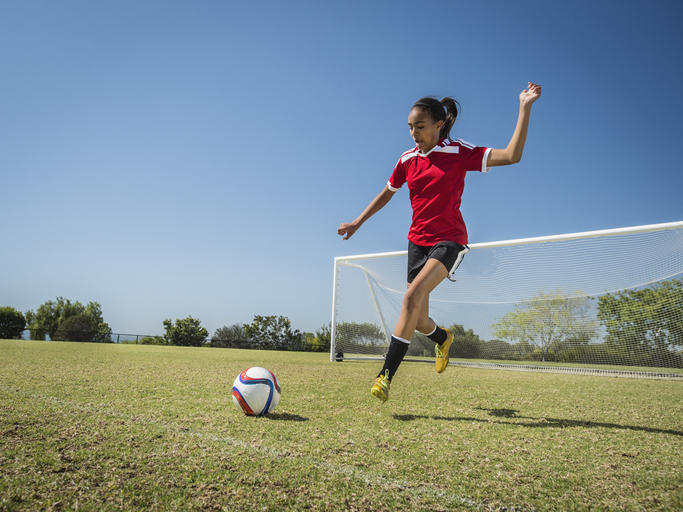 ERIK ISAKSON—GETTY IMAGES able to recover from difficulties (adjective) Janae is a resilient athlete who has recovered from several injuries. and maintain their joy." The PepToc project celebrates this.
Getting Creative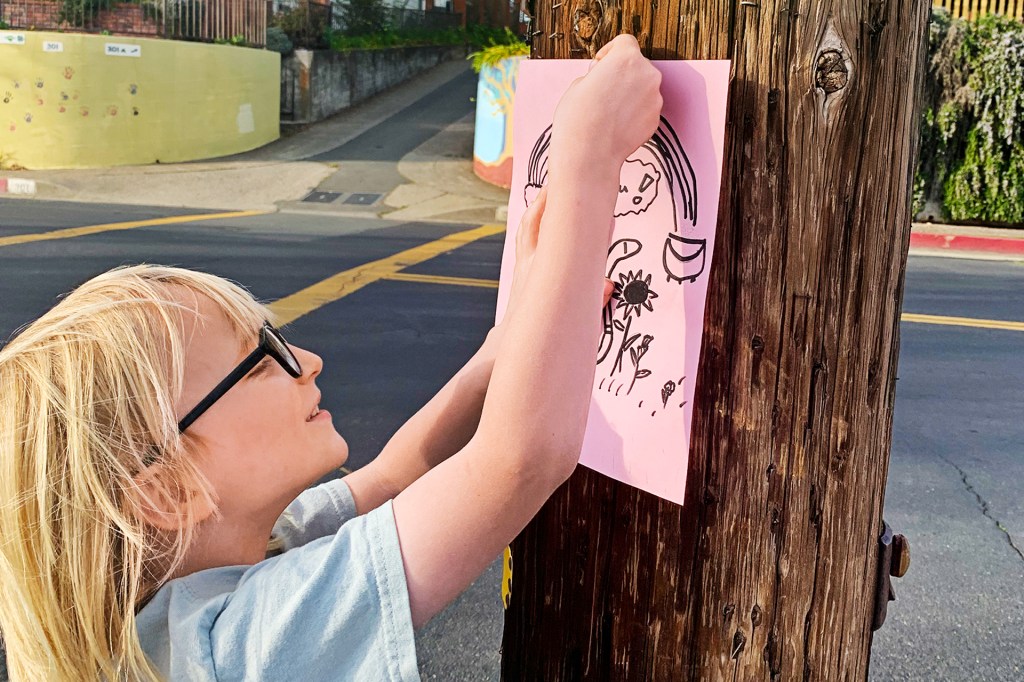 JESSICA MARTIN
The PepToc project has two parts. One part is inspirational inspirational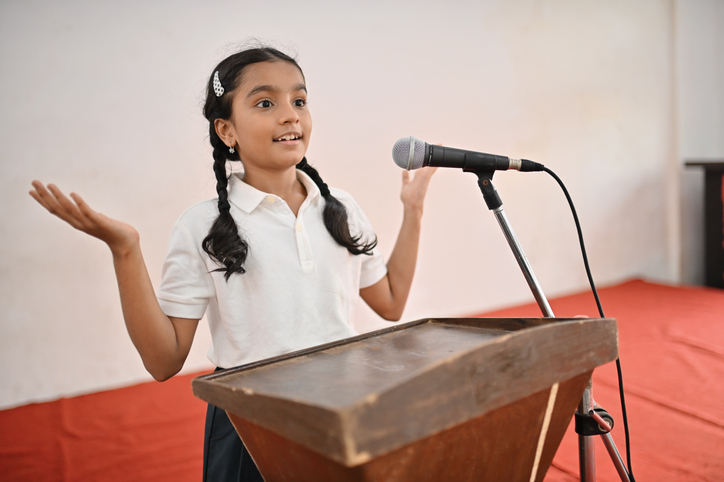 MAYUR KAKADE—GETTY IMAGES causing people to feel good about something (adjective) Lisa's inspirational speech got people excited. posters. Students put them up around town. There were more than 150 posters. "Kids just ran with it," Weiss says.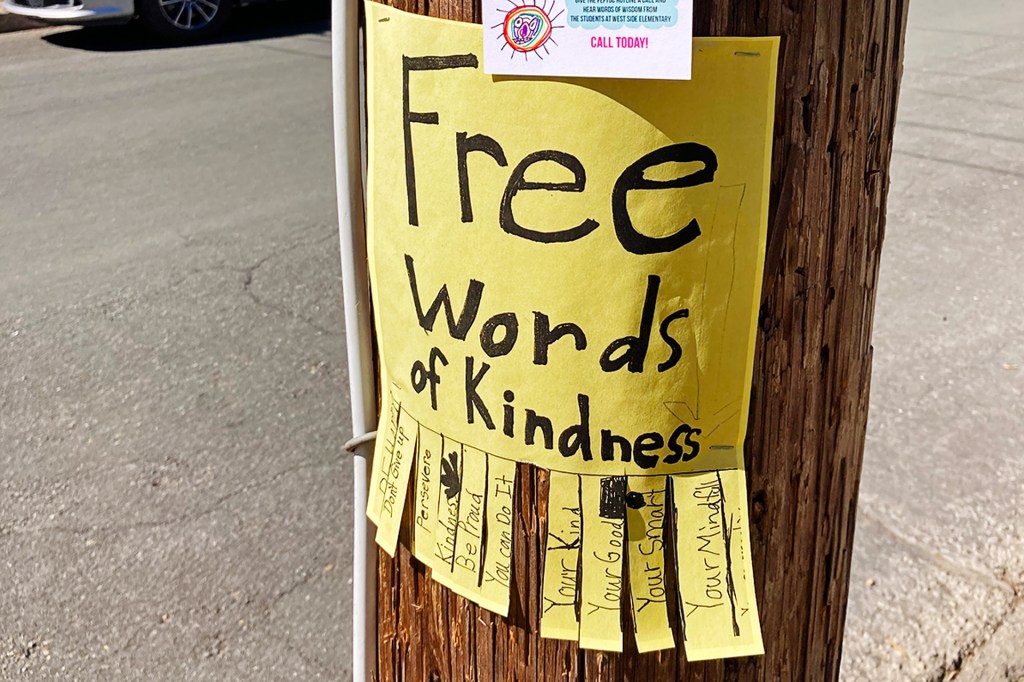 ASHERAH WEISS
The other part is pep talks. Martin invited kids to record these pep talks for the telephone hotline. In its first weeks, the hotline got millions of calls (see "Going Global").
Why is the hotline so popular? "People need something to make them feel good in these times," Darin Juric told TFK. He is a student who took part in the project.
Martin agrees. "It really does just take a few words of kindness to uplift the world," she says.
Going Global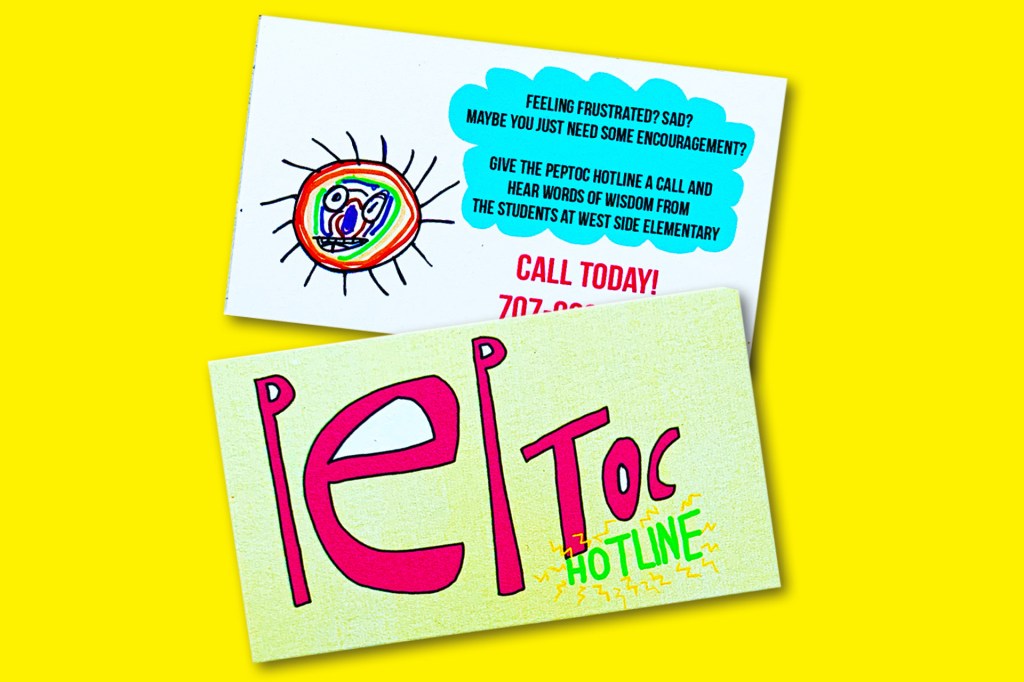 JESSICA MARTIN
The PepToc Hotline has fans worldwide. Bella Yana Abel is "incredibly surprised by this." She is a student who took part in the project. "It started as a little hotline in a little school in a little town," she says. But "people should know that PepToc isn't about being famous. It's about making people happy."