Who Do You Appreciate?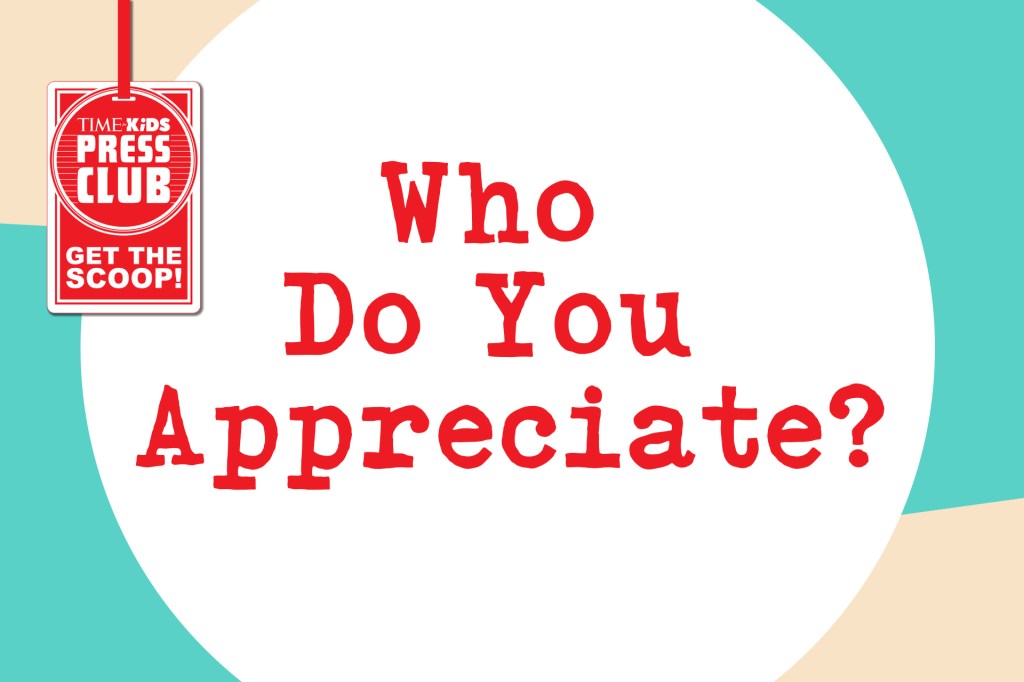 Junior Journalist, do you know teachers who are making a difference? This week, tell us all about them.
Mission 9: Who Do You Appreciate?
Teacher Appreciation Week is on its way! From May 2 through 6, students around the country will show their gratitude for the educators who go above and beyond to help them learn and grow. Do you know a teacher who's doing something innovative, unique, or just plain cool? Don't just hand out apples this Teacher Appreciation Week: Share a story with us!
Junior Journalists, we want to know: Two-four-six-eight: Who do you appreciate? Tell us about a teacher you know who's making a difference in a special way. You can write, draw, or use video or audio to record your response. Then ask a trusty adult to send us your submission here or at tfkpressclub@time.com.
Click here to learn more about the TFK Press Club and to access other missions.