Join the TFK Press Club!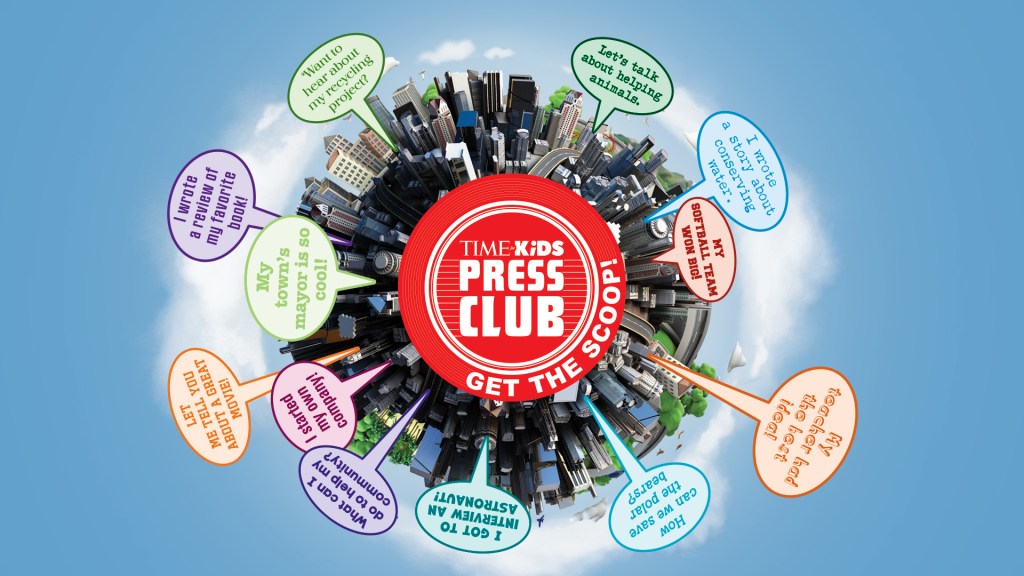 Welcome to the TIME for Kids Press Club!
We always love to hear from you. Let's make it official! By joining the TFK Press Club, you'll become a Junior Journalist and be invited to share the stories that matter most to you. You can even make your own Junior Journalist press badge.
We'll put a new mission in every issue. Collect your thoughts, or interview your friends. Create stories, photos, drawings, or videos. Then have your parent, teacher, or guardian submit them to us here or email tfkpressclub@time.com. We hope you'll get creative and participate as often as you can.
Below, you'll find current and past TFK Press Club missions. You can answer at any time and submissions are welcome from all ages. Also, see how other Junior Journalists are weighing in. You might even see your own work!
Current TFK Press Club Missions
Past TFK Press Club Missions
Have questions? Email us at tfkpressclub@time.com.
__________________________________________________________________