Sweet Success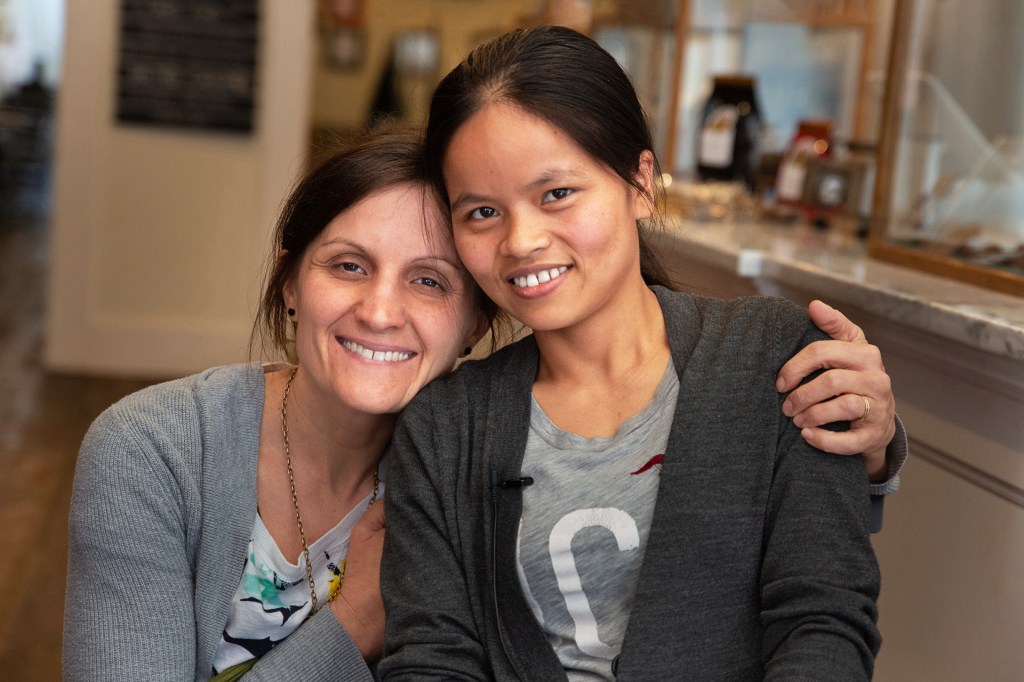 North Duke Street is in Lancaster, Pennsylvania. It smells like dessert. The scent comes from a shop that sells stroopies. These are cookies. They have a caramel filling.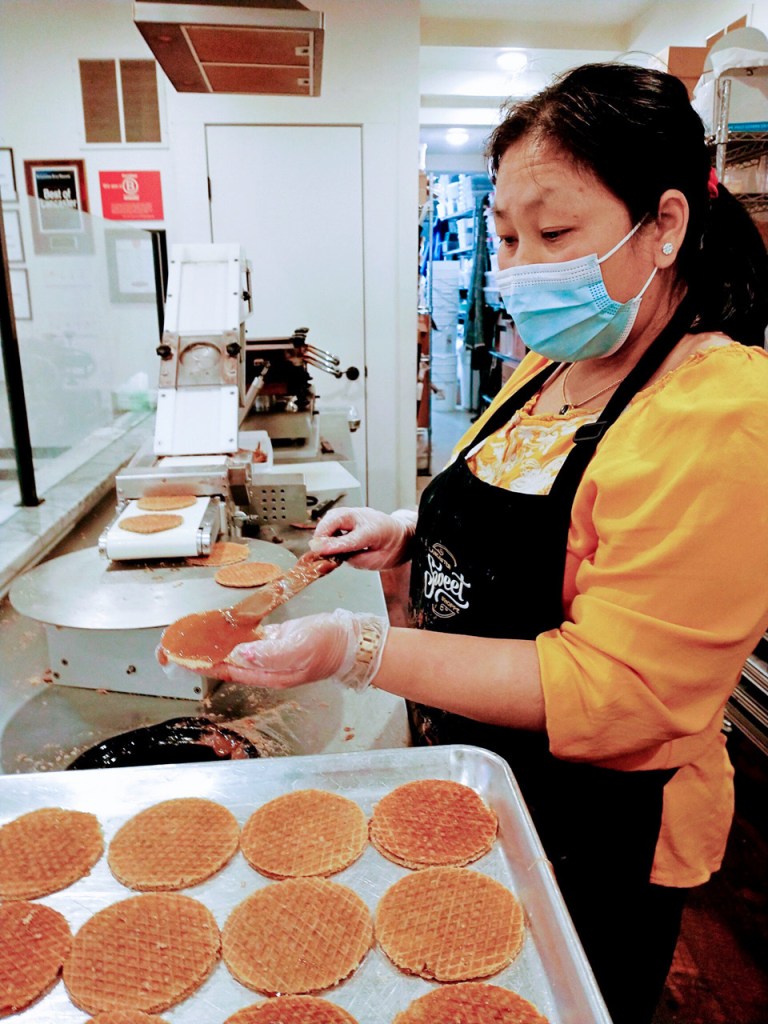 COURTESY JENNIE GROFF
Jennie Groff co-owns the Lancaster Stroopie Company. She is proud of the cookies. She is proud of something else, too. "We provide meaningful employment to refugee women who call Lancaster their new home," Groff told TIME for Kids.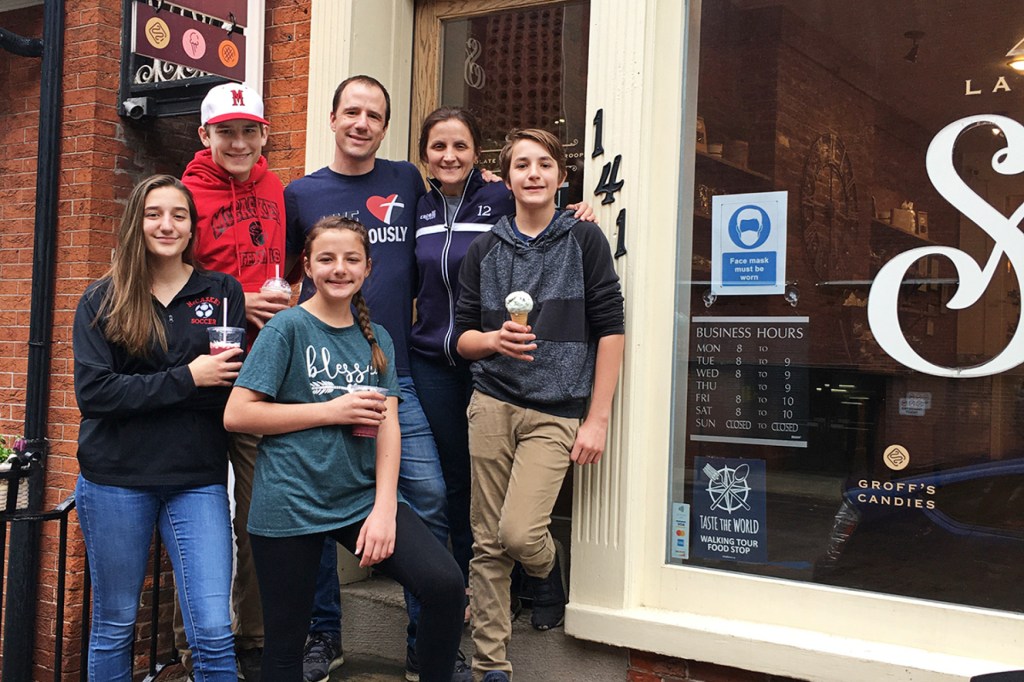 COURTESY JENNIE GROFF
Coming to America
Refugees are people who have fled their country. This could be due to war. It could be due to fear of persecution
persecution cruel or unfair treatment (noun) Malala Yousafzai fled persecution in her home country of Pakistan. . There are more than 26 million refugees worldwide. Many are under 18. Each year, a small number are allowed to legally settle in U.S. cities. One of these is Lancaster. (See "A Welcoming City.")
Anne-Marie Grey leads a group that works with the United Nations refugee agency. "These are people that don't choose to flee," she says of refugees. "They have to flee, often for their lives or safety."
Mary Myint is a refugee. She is from Myanmar. That is a country in Asia. She and her family resettled in Lancaster in 2013. At first, she faced challenges. "The hardest part is that I couldn't speak English," Myint says. She also needed a job. She got one at the Lancaster Stroopie Company. It offers English classes.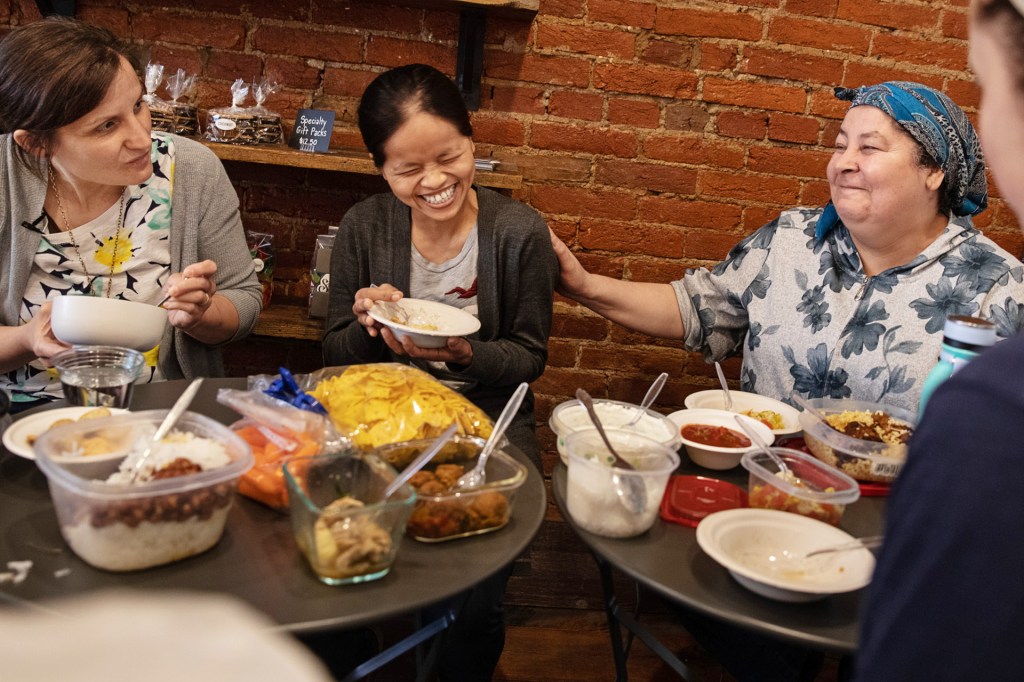 LUCIAN PERKINS—USA FOR UNHCR
Groff now employs nine refugees. "As they come and bring their gifts and talents, our lives are enriched
enrich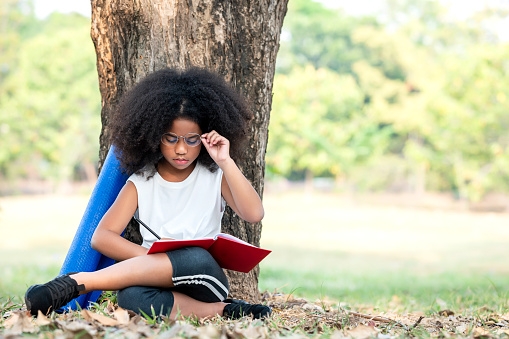 NITAT TERMMEE—GETTY IMAGES to make something better (verb) Reading can enrich your vocabulary. ," she says.
A Welcoming City
Lancaster, Pennsylvania, is a welcoming place. "It's part of our DNA
DNA the chemical that carries the recipe for a living thing; one of the building blocks of life (noun) Even identical twins have slightly different DNA. ," Jennie Groff says. Long ago, Amish and Mennonite people settled nearby. They came to freely practice their religions. They are still part of the community.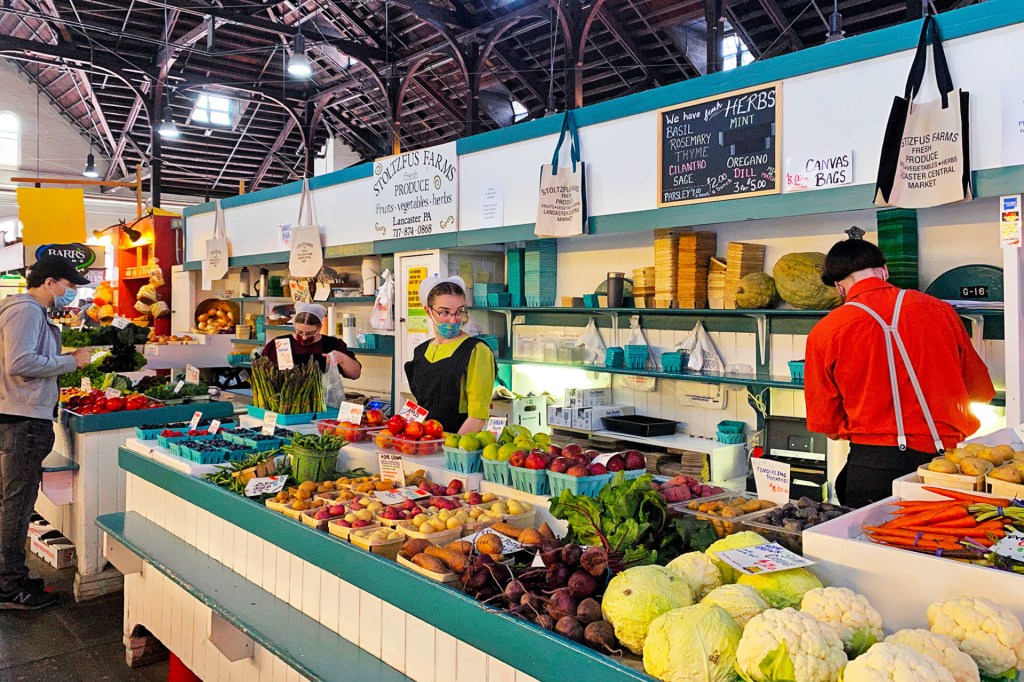 DANIEL SLIM—AFP/GETTY IMAGES daniel slim—afp/getty images
Today, Lancaster welcomes many refugees. "We care about their success," says Danene Sorace, the town's mayor.