A Year of War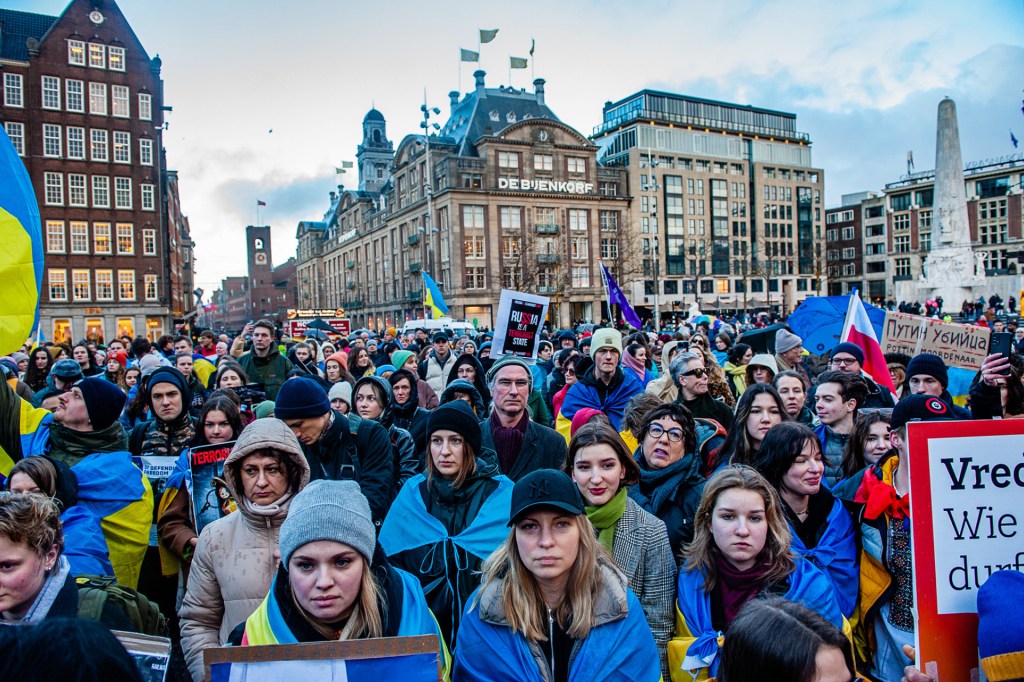 Demonstrations took place around the world on February 24. It was the one-year anniversary of Russia's invasion of Ukraine. People gathered to show they opposed the war started by Russia's president, Vladimir Putin.
Ukraine's president, Volodymyr Zelensky, said his country would be victorious. "I know it will happen this year."
Since the war began, some countries have provided military aid to Ukraine. The United States has given the most. World leaders have punished Russia in other ways. Europe no longer buys Russian oil, and is using less natural gas from Russia.
The war has left thousands of people dead, and millions have fled Ukraine.
Tetiana Klimkova lives in Kyiv, Ukraine's capital. She carries a ribbon. It's blue and yellow—Ukraine's national colors. "This day has become a symbol for me," she said, "that we have survived for a whole year and will continue to live."
Stop and Think! Why is the war's anniversary newsworthy? Why are people protesting? How has the war affected the world?