Advancing Equality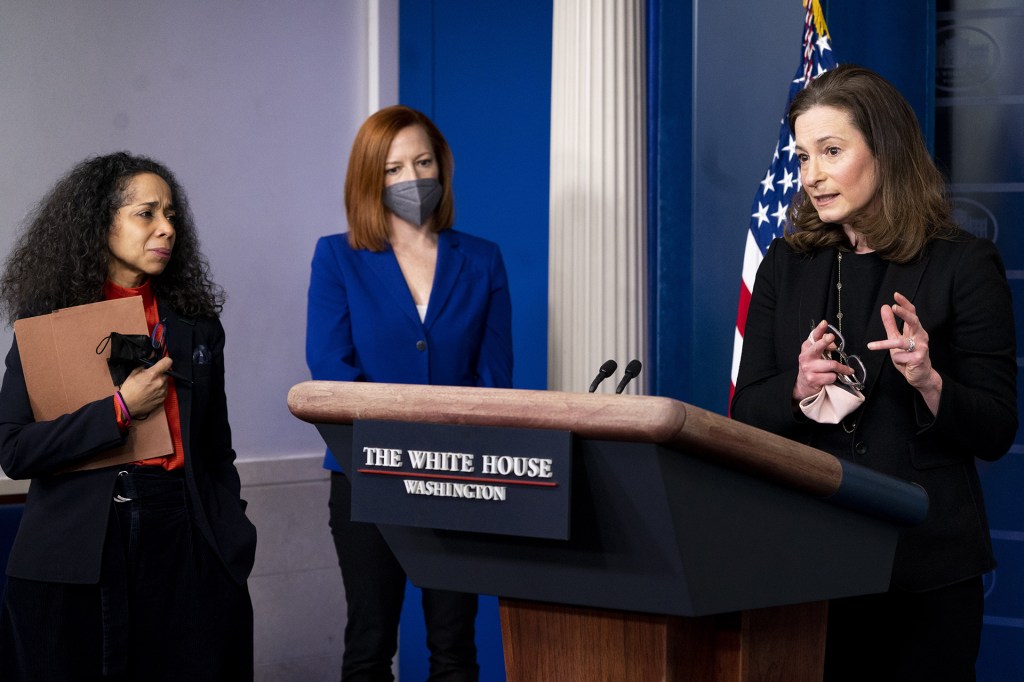 March 8 was International Women's Day. President Joe Biden marked the occasion by signing an executive order. It promotes equal opportunity for women and girls.
The order establishes the White House Gender Policy Council. The group will support gender equity in United States government policies. These policies affect people in the U.S. and around the world.
Jennifer Klein and Julissa Reynoso will lead the council. Klein was an adviser to Hillary Clinton when Clinton was secretary of state. Reynoso is chief of staff to First Lady Jill Biden.
Reynoso says the council will work for women's access to things like healthcare and education. "This is a matter of human rights [and] justice," she told reporters on March 8.
The council is not the first of its kind. But it could be the most influential. "We intend to address all sorts of discrimination," Klein said. "[We will] fight for equal rights for people . . . LGBTQ+ people, women, girls, [or] men."
Stop and Think! What quotes does the article include? What do these quotes tell you about the Gender Policy Council?