Alex Morgan Strikes Back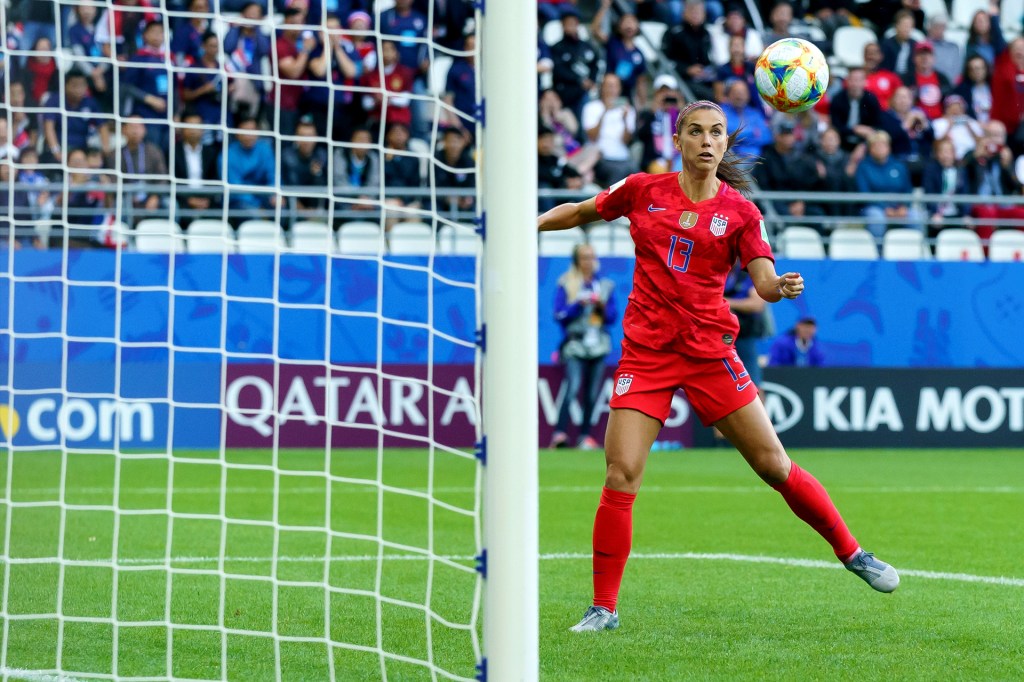 When Alex Morgan was 8, she left a note for her mom at their home in Diamond Bar, California. "Hi Mommy!" Morgan wrote. "My name is Alex and I am going to be a professional athlete for soccer!" She signed it "Ali Cat."
Morgan has made good on that promise. She is now the United States women's soccer player of the year. She is the sport's most popular American star. In April, she became one of the youngest female soccer players to score 100 international goals. And on Tuesday, she scored five goals for Team U.S.A. in its first 2019 World Cup game—a 13-0 victory over Thailand.
As the defending champion and top-ranked team, the U.S. is favored to win. But this year's competition is tough. When the U.S. hosted the World Cup in 1999, only a few countries were considered contenders. Now, many more have a real shot.
Morgan, 29, is the face of Team U.S.A. She appears on billboards and in TV commercials. She has millions of followers on social media. She has starred in a movie, written a book series, and appeared onstage with Taylor Swift.
But Morgan has never dominated the World Cup. She lost along with Team U.S.A. in 2011, and in 2015, she was held back by injuries. This year is a chance for her to make her mark.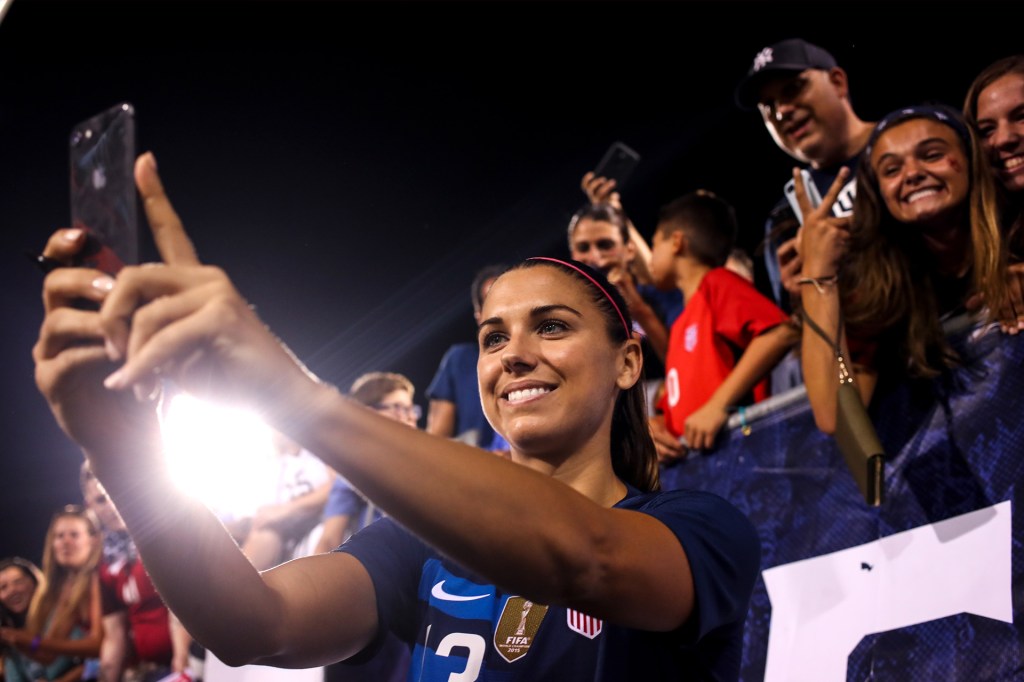 ROBBIE JAY BARRATT - AMA/GETTY IMAGES
Coming Up
As a kid, Morgan didn't just play competitive soccer. Instead, she played many different sports. She only began playing elite travel soccer at 14, years later than many others who become professional athletes. She credits playing a range of sports with preventing burnout. "When I went to soccer practice, I was really excited," Morgan says. "Because I hadn't been there in four days."
Morgan's speed and knack for scoring earned her a soccer scholarship to the University of California, Berkeley. After graduating, she helped lead the U.S. to the 2008 FIFA U-20 Women's World Cup title with a brilliant left-footed goal in the final. Then she was called up to the senior squad—Team U.S.A.
Her impact was immediate. Morgan scored a key goal against Italy to help the U.S. qualify for the 2011 World Cup. She became a go-to substitute in that tournament, scoring in both the semifinals and the final game. (The U.S. lost the cup to Japan in the final.)
Morgan's performance on the 2012 Olympic team made her a star. She appeared in McDonald's ads with LeBron James, published an autobiography, and became the highest-paid female soccer player in the U.S.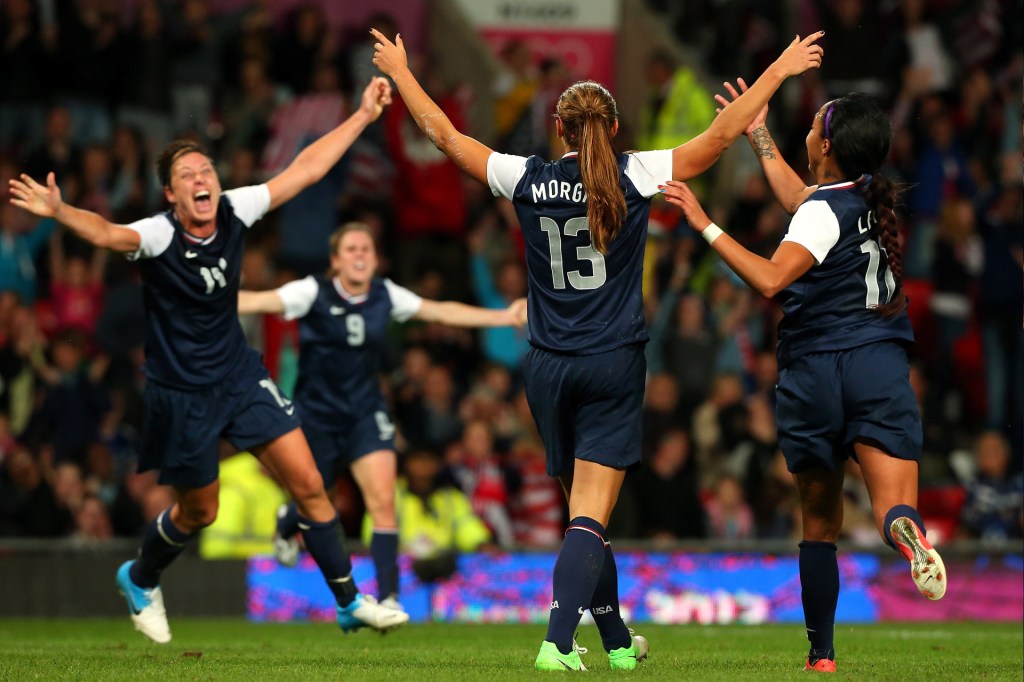 STANLEY CHOU/GETTY IMAGES
Abby Wambach is one of Morgan's former teammates. "What's unique about Alex is the closer she gets to the goal, the slower the game happens for her," Wambach says. "It's like something else inside of her body just goes into a natural state of flow that allows her to score goals. Her power is unlike anything I've ever seen."
But injuries became a problem for Morgan. She had issues with her knee at the 2015 Women's World Cup. Though her team won, Morgan isn't proud of her performance. "I don't feel like I met my goals," she says.
A year later, at the 2016 Olympics, Sweden defeated the U.S. in the quarterfinals. It was the earliest the U.S. women's team had been eliminated from a major international tournament. That was a low moment for Morgan. She needed to rediscover her passion for the game. So she moved to France and joined a French club team. She says the move was "something I needed at the time . . . to focus on soccer solely and entirely."
With Morgan, her French team soared, winning the league championship, the French Cup, and the Women's Champions League title. More important, Morgan rediscovered the joy of playing.
Taking a Stand
In 2016, five of Team U.S.A.'s star players filed a complaint over pay inequity. In April 2017, the players signed a new agreement with the United States Soccer Federation. The agreement meant a slight improvement but did not, in the opinion of the players, make things right. So in March, the players filed a lawsuit against their employers. They want to close the pay gap once and for all.
Morgan is listed first in the lawsuit. "Eventually, you just have to take a stand," she says.
PHOTOGRAPH BY ERIK MADIGAN HECK FOR TIME
The lawsuit could take months to play out. But whatever the result, Team U.S.A. has already won. That's because their push for equal pay has inspired other female athletes to fight for their fair share.
To Morgan, the best way to state her case is on the field. She sees another World Cup win as essential to boosting public support for equal pay. To prepare, Morgan has studied video of her performances and worked on a bending left-footed shot from outside the 18-yard box. "If we do our job," she says, "people will be captivated. This can be something greater and bigger than there's ever been before."