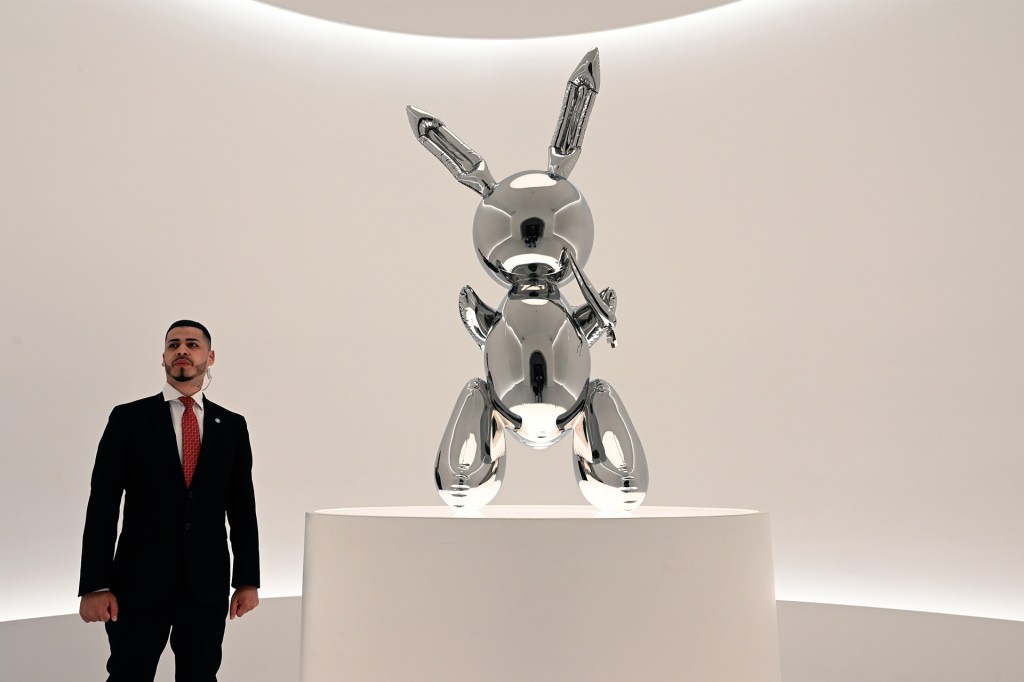 A shiny silver bunny sculpture just set a world record. The sculpture, titled Rabbit, sold at Christie's auction house in New York on Wednesday for $91.1 million. Rabbit is the most expensive work of art by a living artist ever sold at auction.
The work is a three-foot-tall sculpture made of stainless steel. It was created in 1986 by artist Jeff Koons.
Koons is known for his playful work. He is famous for sculptures of balloon animals and inflatable pool toys. Rabbit is one of his most iconic pieces. "You can think of Koons whatever you [like]," said Alex Rotter of Christie's. "But this is his best work."
In an essay about the sculpture, Christie's art experts tried to explain the work's appeal. "It is crisp and cool in its appearance, yet taps into the visual language of childhood," they wrote.
The piece that sold on Wednesday is one of four identical Rabbit sculptures created by Koons. It is the only one still owned by an individual. The other three are in museums. Two of those museums are in the United States. The third is in Qatar.
The sculpture was purchased by art dealer Robert Mnuchin on behalf of a client. Mnuchin is the father of Steven Mnuchin, the U.S. treasury secretary.
The previous record for most expensive work by a living artist sold at auction was set just six months ago. That's when a painting by David Hockney sold for $90.3. Before then, the record was held by another Koons work. It was a sculpture of an orange balloon dog that sold for $58.4 million in 2013.