Baseball's Class of 2019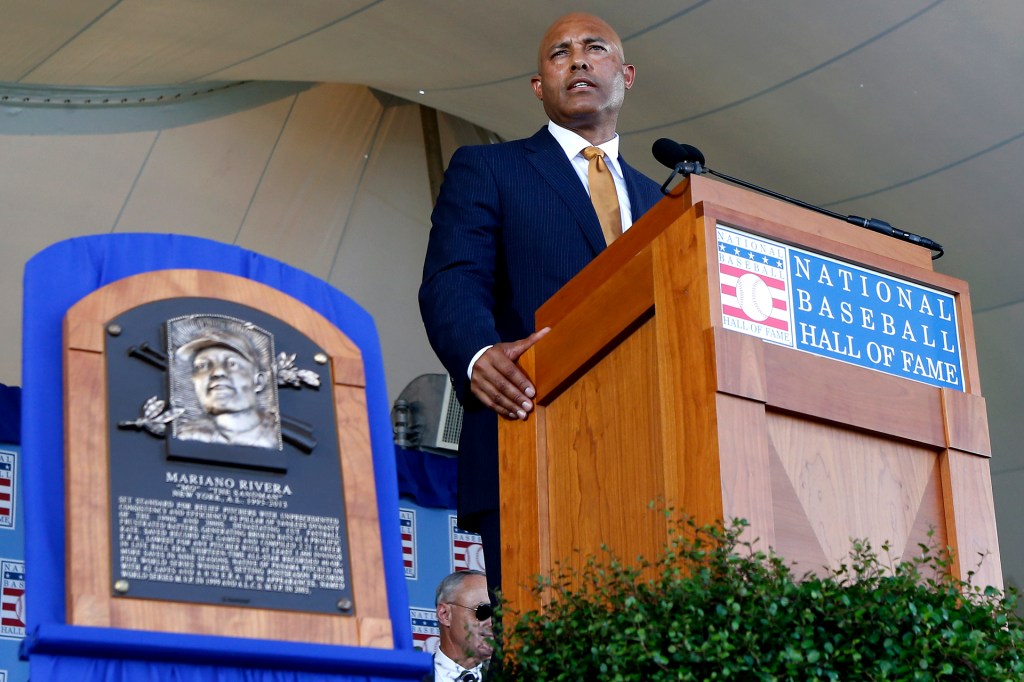 Mariano Rivera stepped to the podium and the crowd chanted his name. The retired New York Yankee spoke in both English and Spanish to the 55,000 people who turned out in Cooperstown, New York, on Sunday. It was the second-largest crowd ever for a National Baseball Hall of Fame induction ceremony.
And it was a historic occasion. Rivera is the first player to win the unanimous vote of the Baseball Writers' Association of America. During his remarks, he hardly looked down at the speech he'd written. "Sometimes, you write words and it doesn't sound right," he said. "But when you come from the heart, it comes right. My intention was always to speak from the heart."
Rivera pitched 19 seasons with the New York Yankees, from 1995 to 2013. He helped the team win five World Series. And he played on Major League Baseball's all-star team 13 times. Yet Rivera didn't always dream of playing baseball. As a child growing up in Panama, he idolized the Brazilian soccer legend Pelé. But he found his home on the mound.
"You're special for me," Rivera told the crowd in Cooperstown. "Thank you for your help. Latin American fans, thank you. Thank you for loving me. I'm so humbled and blessed to receive this incredible honor."
There were five other inductees on Sunday: pitchers Roy Halladay, Mike Mussina, and Lee Smith; slugger Edgar Martinez; and outfielder Harold Baines, who capped a 22-year career with his induction into the Hall of Fame.
The National Baseball Hall of Fame and Museum opened in Cooperstown in 1939. It serves as a museum of baseball history and a research library. Every year, players are inducted into the Hall of Fame by baseball journalists. The first inductees included Babe Ruth and Ty Cobb.