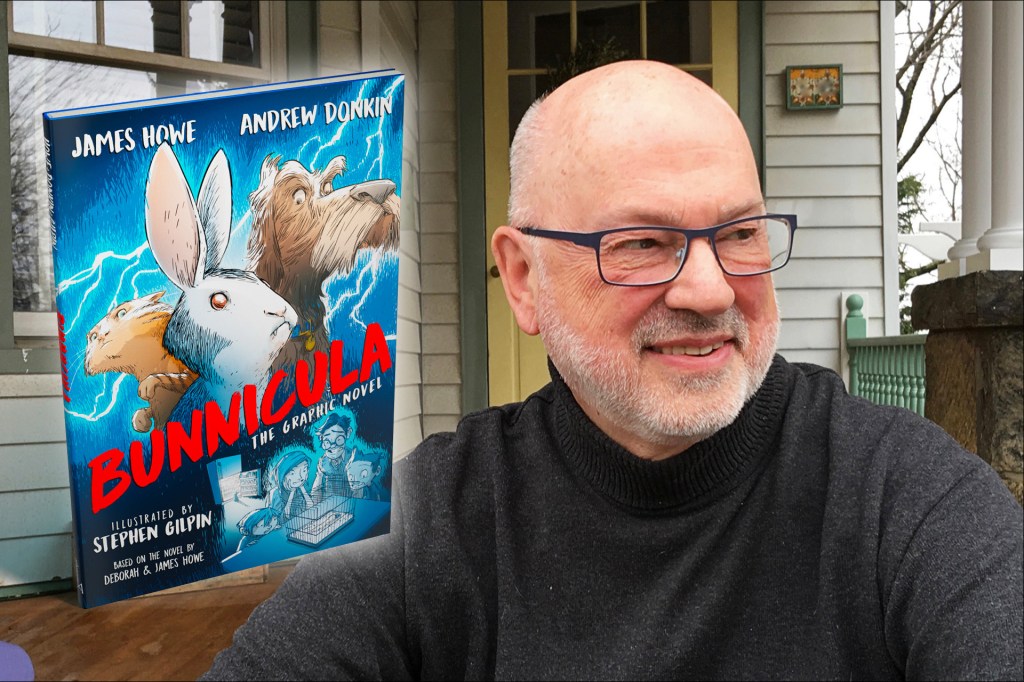 Everyone's favorite vampire bunny is back. And in vivid color! In Bunnicula: The Graphic Novel, James Howe adapts the original Bunnicula books for a new audience. Howe worked with writer Andrew Donkin and illustrator Stephen Gilpin. The result is visually stunning. The veggie-loving rabbit practically hops off the page.
Howe and his wife, Deborah, wrote the original novel in 1977. Other books about the rabbit would follow. I asked Howe where he got the idea to do a graphic novel. "When I was a kid, my favorite kind of reading was comic books," he said. "I would have loved graphic novels, had they been around. So I thought Bunnicula would really suit this form well." He also knew it would "be a lot of fun."
Switching to a visual format had its challenges. "Something that I was just suggesting for the reader to imagine [in the novels] is now going to have to be concretely seen," he says. While turning his story into a graphic novel, he was always asking: "So what is that going to look like?"
The team behind Bunnicula: The Graphic Novel seems to have mastered that process. There's something for everyone. Fans of the original books will love seeing their furry friend imagined in a new way. First-time readers will enjoy watching Bunnicula, Harold the Cat, and Chester the Dog forge their unusual friendship. Howe says the story of these friendships may have been the key to Bunnicula's appeal.
There's more good news: Howe says he'd like to adapt some of the bunny's other adventures into graphic novels. So there's plenty of fun to come.