Floods Hit Houston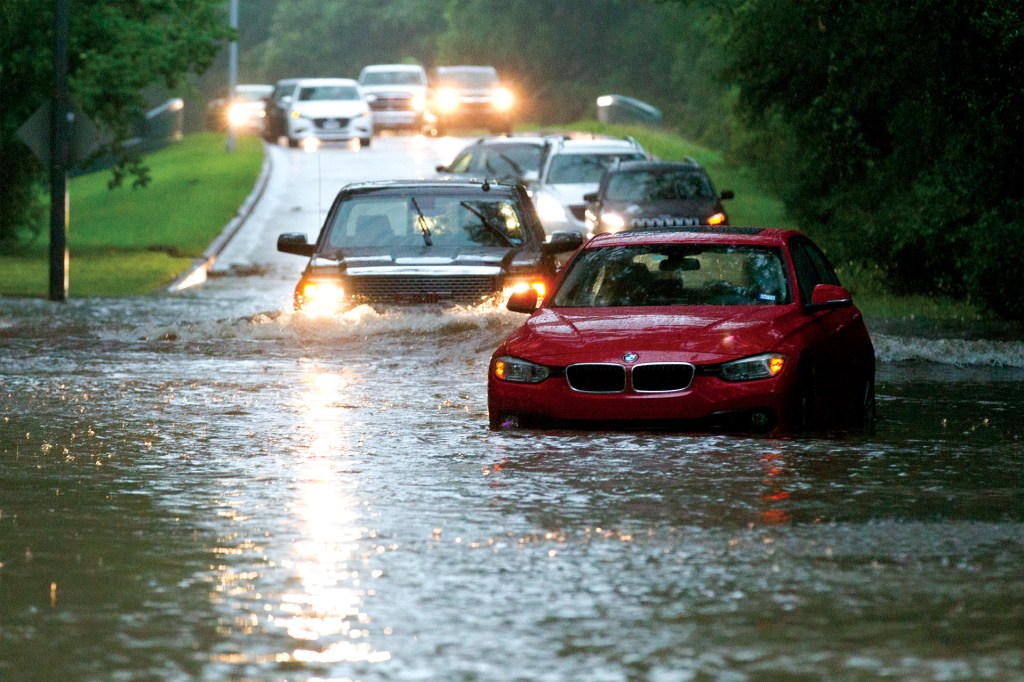 A storm struck Houston, Texas, on Tuesday. It brought heavy rains and rising floodwaters. By Tuesday night, some parts of the city had received 10 inches of rain. Police and firefighters evacuated homes. They also rescued people from vehicles that were stuck on roads.
Certain areas around Houston were hit particularly hard. In just four hours, more than seven inches of rain fell on Sugar Land. That's a suburb southwest of Houston. Vehicles could not pass through any of the area's major roadways. On Twitter, Sugar Land city officials urged residents to "seek high ground."
Tuesday's rain hit parts of Texas that Hurricane Harvey had already damaged almost two years ago. Hurricane Harvey was a Category 4 storm that struck on August 25, 2017. It resulted in an estimated $125 billion in damages. In the Houston area, 36 people died and more than 150,000 homes were flooded.
A spokesman for the Harris County Office of Homeland Security and Emergency Management talked to the Houston Chronicle. The spokesman said that this week's rain is "not in any way a Harvey-level event."
But Houston may not be out of the woods yet. Residents will have a break from the downpours on Wednesday. According to the National Weather Service, however, the Texas Gulf Coast could continue to experience heavy rain later in the week. "Today should be our quietest over the next few days for rainfall," said Don Oettinger. He is a National Weather Service meteorologist.