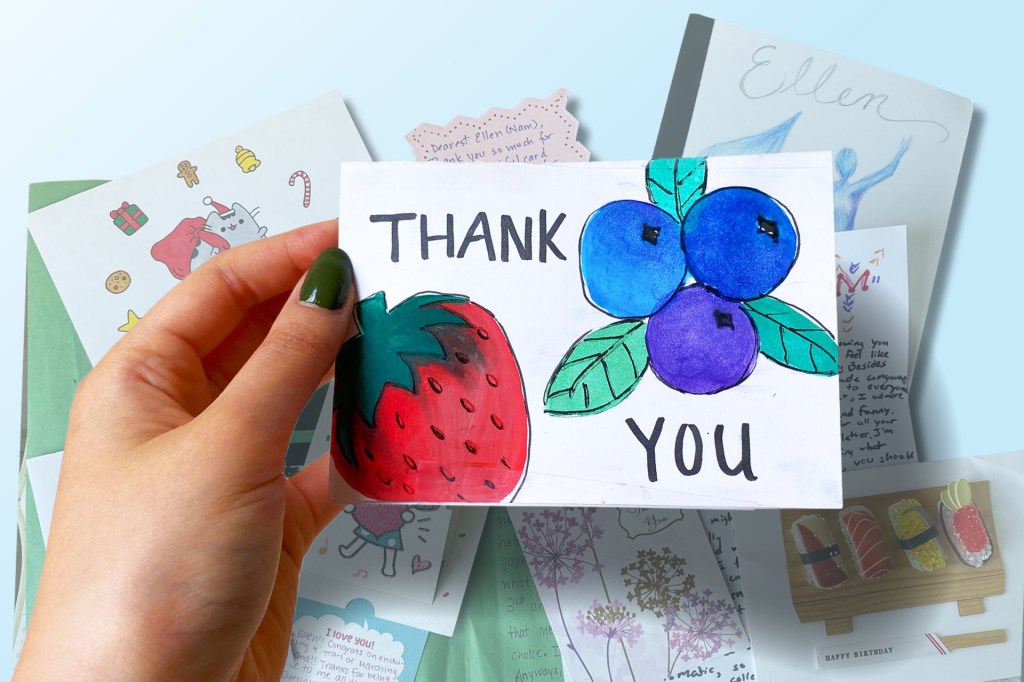 When I was 9 years old, I received my first handmade card. It was from a classmate. He was from South Korea. He had a hard time adjusting to his new school in New Jersey. So I helped him. He surprised me later by giving me a card to show his appreciation. It was a folded piece of paper from his spiral notebook. He drew a picture of us on the front. There were only a few sentences inside because he didn't know how to write in English. Those words meant a lot to me.
From then on, I knew handwritten cards were special. They take time and effort to make, and they feel very personal. Cards can also be saved and looked back on. You can make your own unique card with supplies you have at home. Or you can buy a card from a store. What's most important is the message you write inside.
A Personal Touch
The first step is to think of a person for whom you want to make a card. Will you give it to a friend or a family member? Or is it for someone who might need encouragement?
Then think about what kind of card you'd like to make. There are congratulations cards, thank-you cards, holiday cards, and more. Now it's time to write. For me, this is the hardest but most rewarding part. A big tip while you're working on a card is to keep in mind the person you're making it for. You can ask yourself some questions.
For instance, what do you appreciate about him or her? Your words can be as sweet or as funny as you want. If they're personal, the message will be special.
Last, sign your name and put a date at the bottom. This will be helpful in case the recipient keeps the card to reread sometime in the future.
It's hard to put your feelings into words. But getting a handwritten card or letter can make someone who needs it feel appreciated.