Game Changers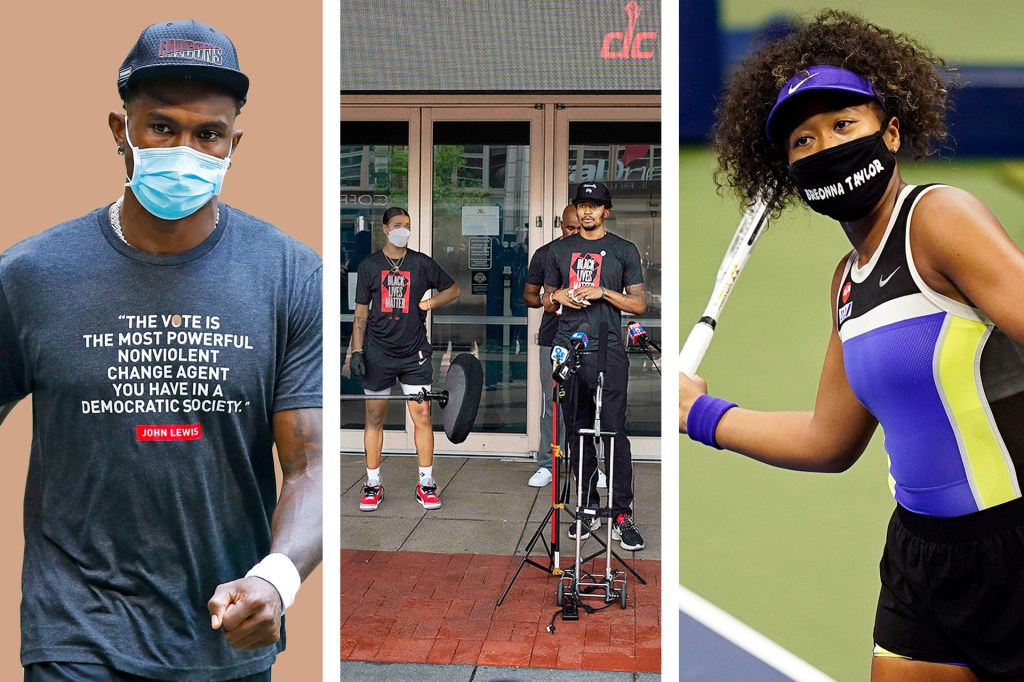 Anti-racism protests spread across the country in 2020. These protests haven't just happened in the streets. Calls for change have come from many industries, such as entertainment, technology, and professional sports.
Pro athletes have often spoken out against social injustice, even though it's risky for them to do so. This year, more athletes have taken a stand. They are encouraging others to use their voices—and their votes. Fans see them as heroes. Teams count on them to bring in billions of dollars. So when athletes speak out, people listen. Here are three examples of how athletes are leading the way.
Getting Out the Vote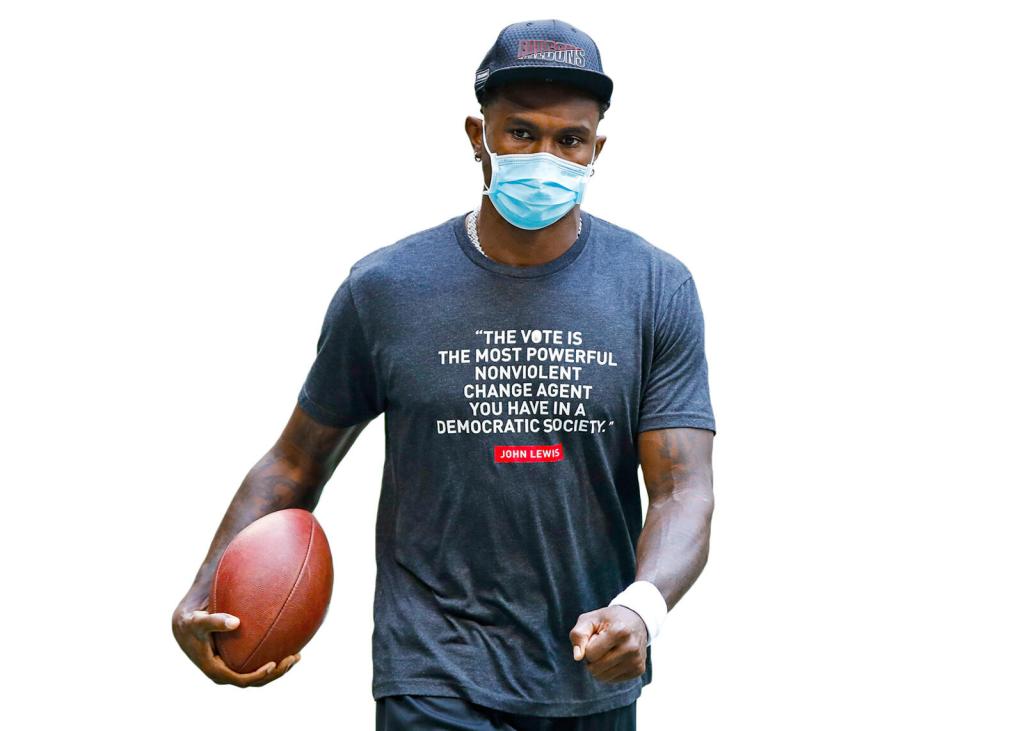 TODD KIRKLAND—GETTY IMAGES
Players from the Atlanta Falcons are urging people to vote in the 2020 election. The players say it's crucial to elect leaders who care about social justice. Before a game last month, Julio Jones and his teammates wore shirts quoting the late congressman John Lewis. He was an advocate for voting rights. The National Football League (NFL) has taken note. In August, it launched its own voting-education initiative. Several NFL teams will use their stadiums as voting sites.
Choosing Activism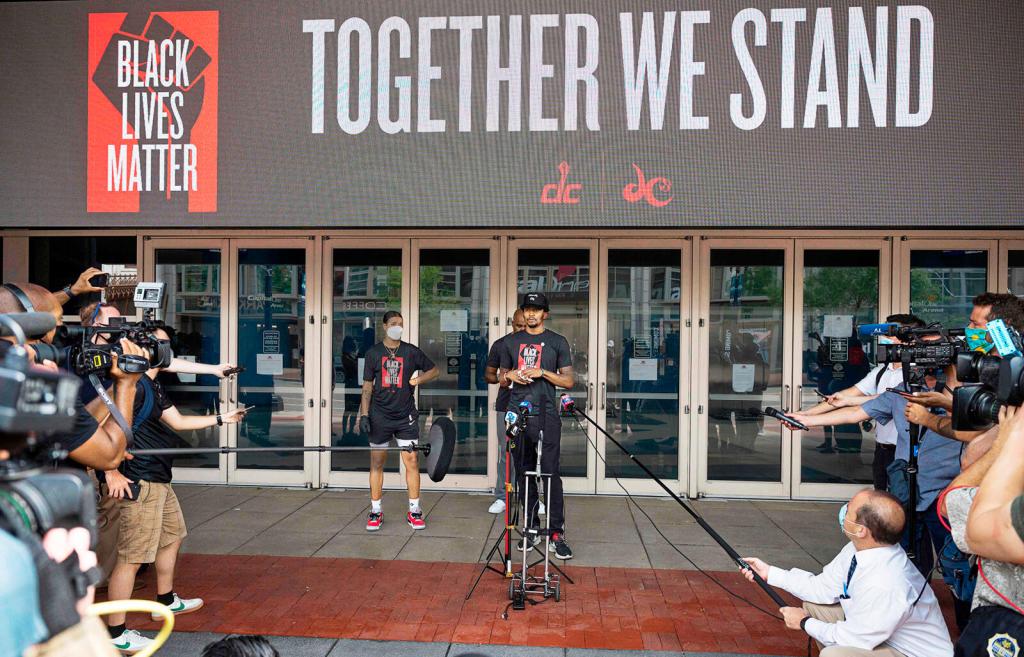 JIM WATSON—AFP/GETTY IMAGES
On August 26, athletes from the NBA and WNBA staged a protest against racism by refusing to play. Natasha Cloud (left), of the Washington Mystics, wasn't with her teammates. She had already opted out of the season to help social-justice causes. She and Bradley Beal (center), of the Washington Wizards, teamed up. They led a march on Juneteenth, a holiday that honors the end of slavery in the United States. Here, they speak before the event. Cloud and Beal are active on social media. Like the Falcons, they're asking people to vote.
Raising Her Voice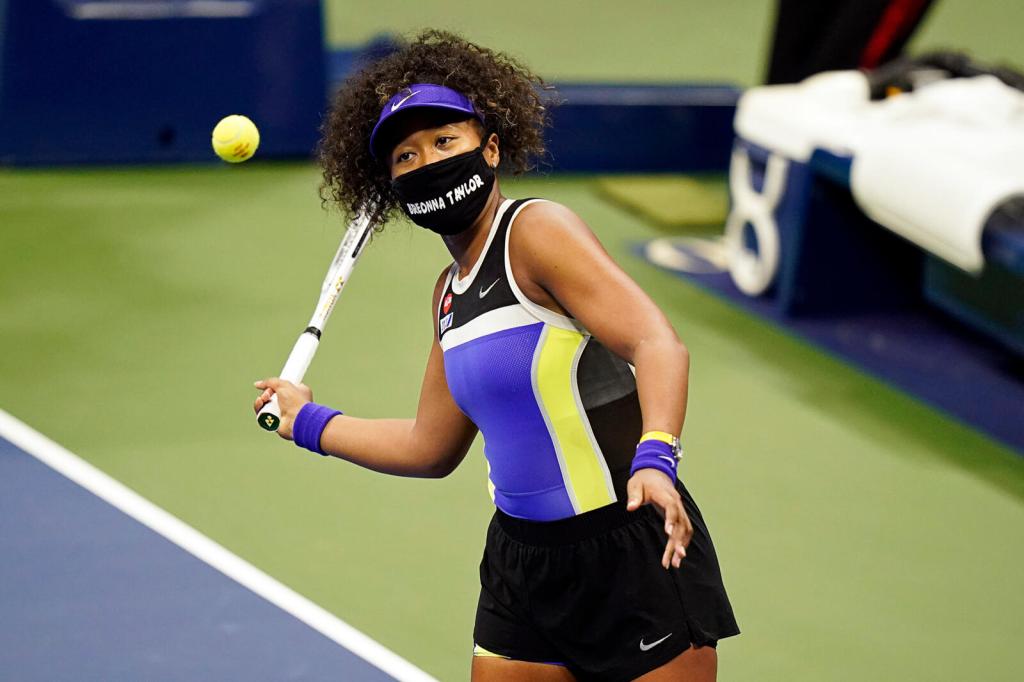 FRANK FRANKLIN II—AP PHOTO
On September 12, tennis player Naomi Osaka won her second U.S. Open title in three years. But it wasn't just her superb playing that made news. Osaka wore seven masks, one for each round of the tournament. Each named a Black victim of violence and racial injustice. Later, a reporter asked Osaka what message she wanted to send. She said, "The point is to make people start talking."