Homemade Fun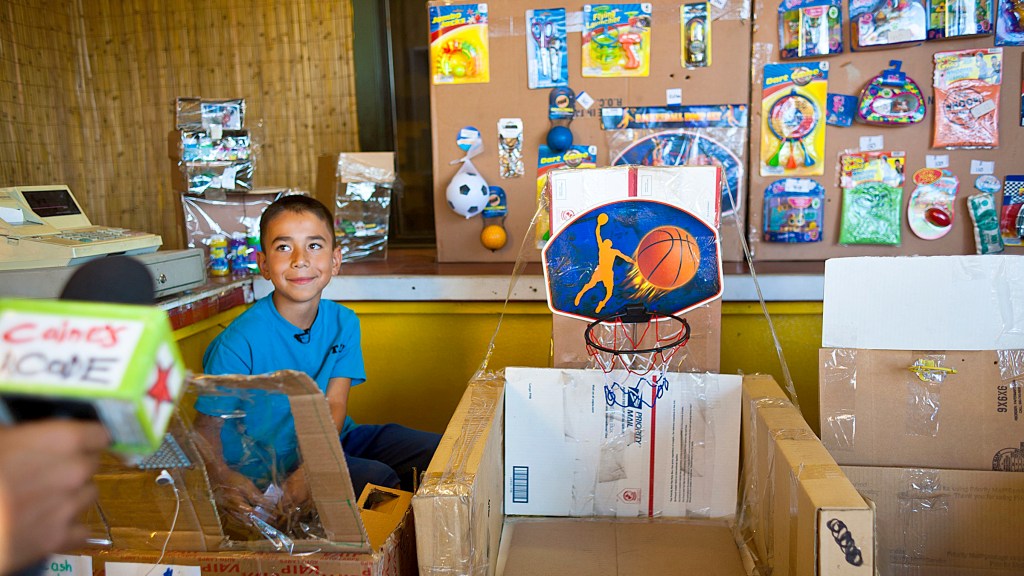 Caine Monroy, 9, has always loved arcades. Last summer, instead of playing someone else's games, he decided to make his own.
Caine was spending his summer vacation at his dad's auto-parts store in Los Angeles, California. There were plenty of cardboard boxes around, so that's what Caine used. "I started out with a little basketball net," Caine told TFK. "I glued it to a box."
With time, Caine added many more homemade games. There was only one problem. Caine's dad did most of his business online. Hardly any customers came by the store. Still, Caine waited patiently for somebody to play his games.
Game Changer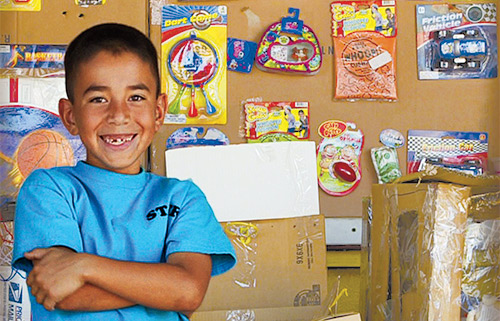 COURTESY INTERCONNECTED
One day, a filmmaker named Nirvan Mullick stopped by the store. He was so amazed by Caine's Arcade that he decided to make a movie about it.
Mullick also planned a surprise for Caine. He spread the word about the arcade and arranged to have hundreds of people show up at the store one day in October. It was just what Caine had been waiting for. "I was proud people were playing in my arcade," he says.
The movie is a hit. Millions of people have watched it online. Viewers were so impressed with Caine's creativity that they donated money for his education. If there is something you dream of building, Caine's advice is to just get started. "All you need is cardboard," he says.