Honoring Navajo Code Talkers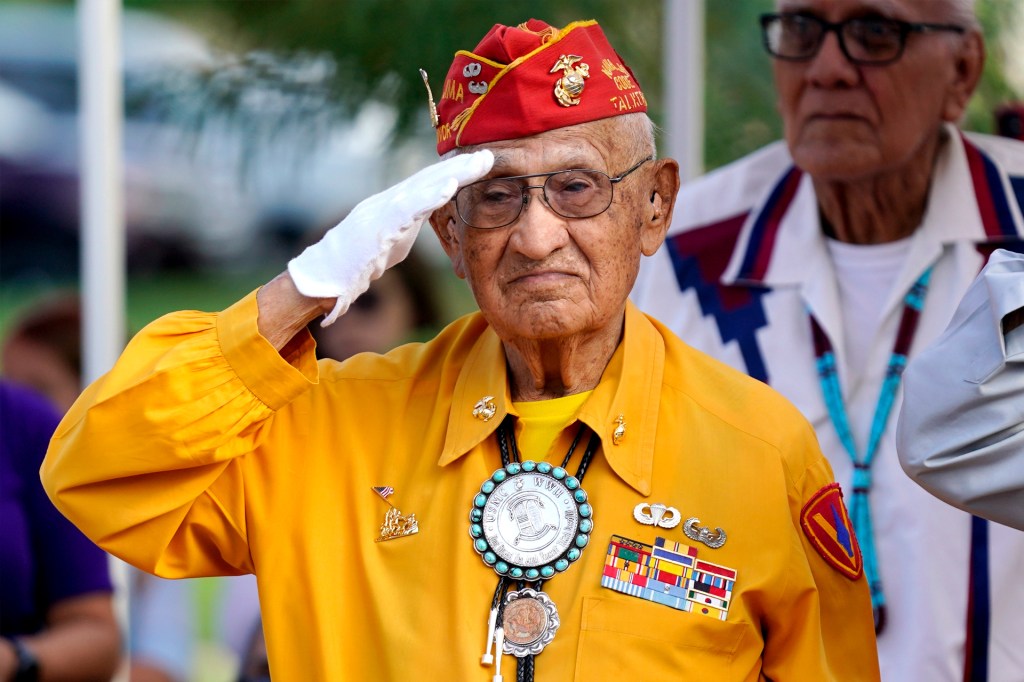 Navajo code talkers joined the United States Marines during World War II. It was their job to develop a code. The code was based on their native language. Messages sent by code talkers could not be understood by the Japanese military.
"It was the hardest thing to learn," Thomas H. Begay says. He spoke yesterday at an event in Phoenix, Arizona. "But we were able to develop a code that couldn't be broken by the enemy of the United States."
The Navajo code talkers program began 80 years ago. In 1982, President Ronald Reagan established August 14 as Navajo Code Talkers Day.
The U.S. military recruited about 400 Navajo as code talkers. Begay, 98, is one of three who are alive today.