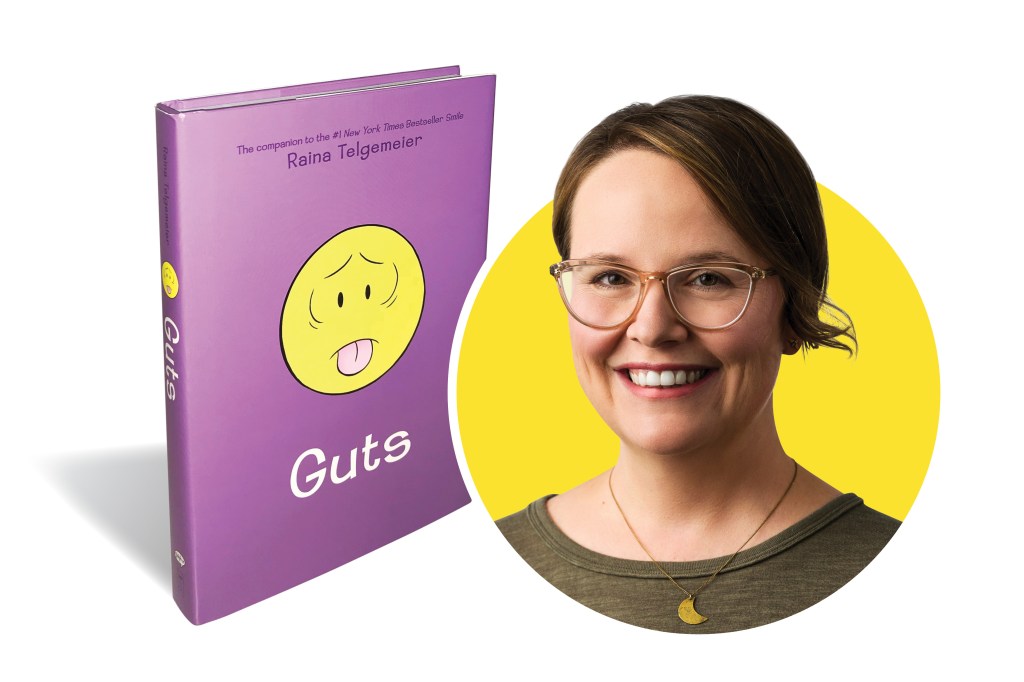 Author and illustrator Raina Telgemeier has guts. In her new graphic memoir, Guts, Telgemeier opens up about her childhood struggles with stomach problems.
But the book, which is set during her elementary school years, is about more than a persistent upset stomach. Telgemeier's tummy troubles are simply a starting point for a story about friendship, fear, and the twists and turns of growing up.
Ultimately, Guts is a hopeful tale. Telgemeier overcomes tough times by connecting with others.
"We all have difficult things we're going through," she told TFK. "It's really great to open up and share your own experiences, your own thoughts, and your own feelings with other people."