Knuckles Blazing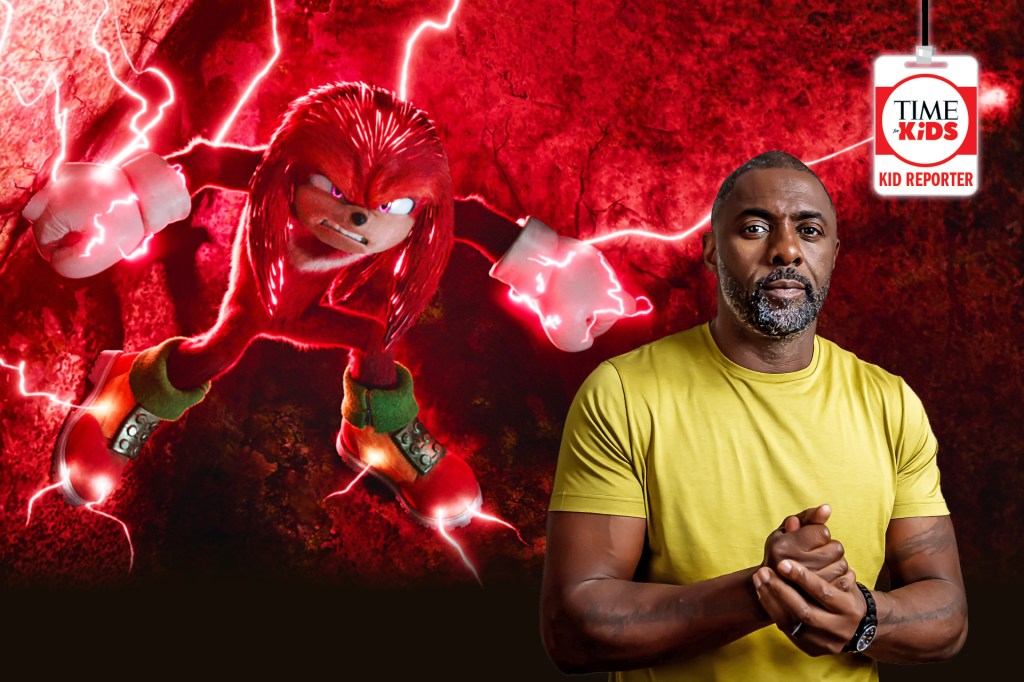 TFK Kid Reporter Lucy Sandor talks with Idris Elba, one of the stars of Paramount's new movie Sonic the Hedgehog 2.
Sonic the Hedgehog is back. In this second movie based on the Sega video game, the blue hedgehog is still trying to prove he's a hero. His chance arrives with the return of his archnemesis, Dr. Ivo Robotnik. This time, the mustached mad scientist has a new partner. Knuckles is the last of an extinct warrior tribe. He's searching for an all-powerful emerald that can destroy civilization. It's up to Sonic to stop the mischievous duo.
Knuckles is voiced by the actor Idris Elba. He says doing the voice for an animated character was a challenge, at first. "I had to get used to the idea that no one is going to see my face," Elba says. "I'm acting really hard, and no one's looking. It's just my voice."
But Elba was more than happy to be offered the role. When his agent called him about a new Sonic movie, Elba said, "I'll do it."
"You haven't heard the role," his agent said.
"Whatever it is, I'll do it," Elba said. He was a big fan of the video game. And he thought the first movie was "incredible."
Knuckles is a fierce warrior. In Sonic 2, he's willing to destroy anything that stands between him and the emerald—including Sonic. But as the movie progresses, we get to see another side of him.
"Like you, I discovered that Knuckles wasn't a bad guy," Elba says. "He didn't have bad intentions, really, even though he came out with knuckles blazing. He has a really warm, fuzzy, and cuddly side. And he's proud of his tribe. That's what drives him."
Sonic the Hedgehog 2 also stars Jim Carrey, as Dr. Robotnik. The movie is now playing in theaters.