Making a Splash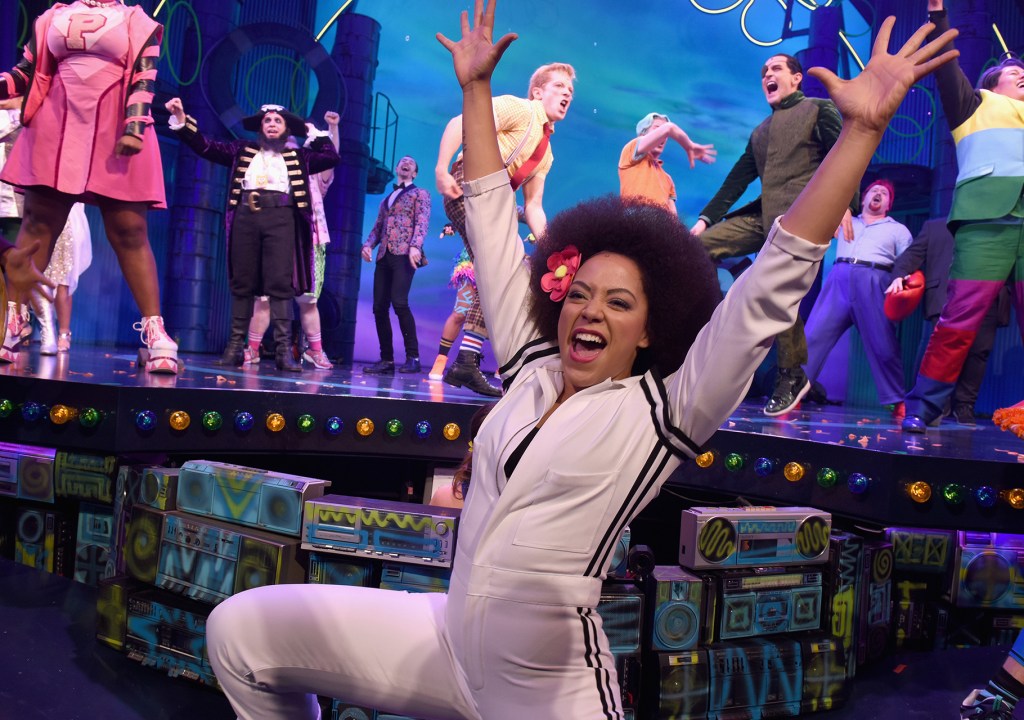 For nearly 20 years, SpongeBob SquarePants has entertained TV audiences. Now, SPONGEBOB SQUAREPANTS, THE BROADWAY MUSICAL brings Bikini Bottom and its ocean inhabitants to life.
"When you walk into the theater, you walk into Bikini Bottom," Lilli Cooper told TFK. She plays Sandy Cheeks, a Texas-born squirrel. "The set is stunning."
As the only land mammal living in the underwater oasis, Sandy sometimes feels like an outsider. But when a rumbling volcano threatens to destroy Bikini Bottom, the gang pulls together. And Sandy uses her science smarts to invent a device that will prevent the volcano from erupting.
Cooper sees an important lesson in the musical. "Just because you're from a different place doesn't mean you're not part of a community," she says. "Your intelligence, humor, and the things that make you who you are make you a part of a community."