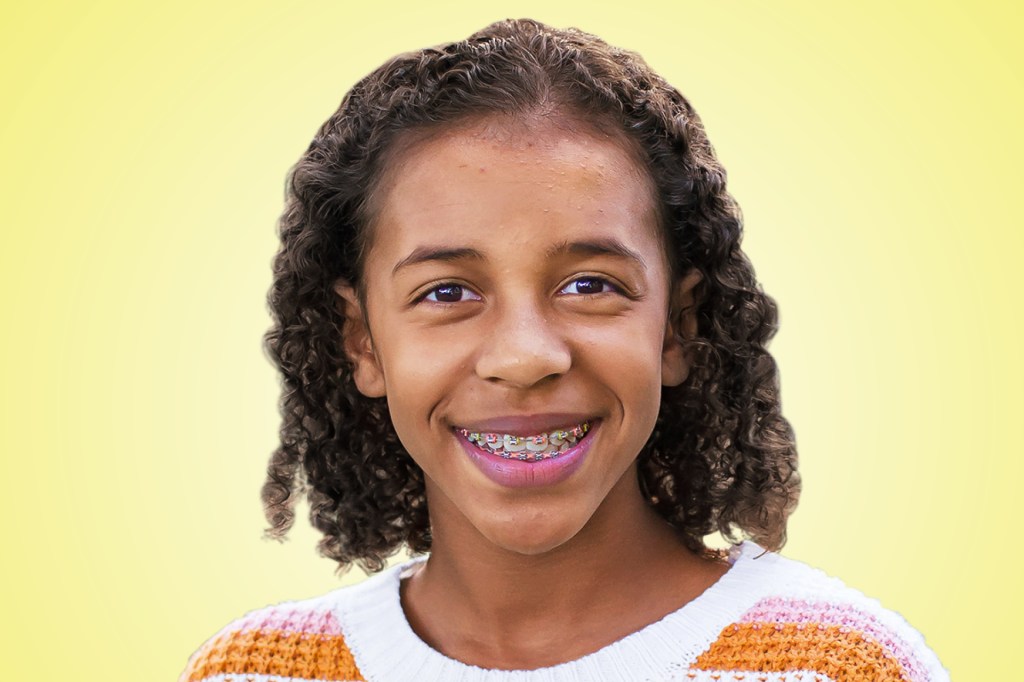 Meet Gabri Blankson, one of the 10 outstanding kids selected to be a TFK Kid Reporter this school year. Gabri is 11 years old and lives in Lewisville, Texas. She enjoys crafting and making YouTube videos. Gabri says she looks up to her parents because "they are both amazing people who help the world in different ways."
Finalists in the TFK Kid Reporter contest were judged on a number of factors. One of their assignments was to write an article about a hometown hero. Gabri's story is about Lisa Ratliff, an elementary school crossing guard. You can read it below. We'll be introducing the rest of the TFK Kid Reporter squad throughout September.

Lisa Ratliff has been a crossing guard at Castle Hills Elementary School, in Lewisville, Texas, for the past seven years. As a crossing guard, Miss Lisa doesn't only keep kids safe. She makes sure everyone who crosses her path has a better day. Miss Lisa is known in the community for smiling and waving at everyone, whether the person is a kid, a parent, or someone just walking by.
"I love helping others, interacting, and getting involved with all the kiddos," Miss Lisa told TIME for Kids. "I don't have any kids of my own, so this is my way of giving back. If I can make the mornings easier and better for everyone, that's what I want."
Miss Lisa's favorite part of being a crossing guard is that "every day, there is a different special moment. I just love watching the little ones grow up and come back to see me. It's a big family." She has a special memory of the time a group of kindergartners surprised her with a news team to recognize her for her work.
Avery McCain is a third grader at Castle Hills. She agrees that Miss Lisa is a hometown hero. Avery recalls when she was walking home the wrong way and Miss Lisa saved her. Avery says she doesn't know where she would have ended up without Miss Lisa's help.
One of Miss Lisa's favorite places to go after her crossing-guard shift is Sophia's Coffee Shop. "There's not one word that describes Lisa," says Sophia Lee, the owner of the shop. "You have to go to the foundation to understand why she is such a hero. She genuinely cares for everyone. She makes sure that everyone is okay. She even carries treats for people's dogs, cats, and even babies that she might encounter. She knows everyone and is so sincere. People in this neighborhood look up to her. She's a very special person."
Miss Lisa also works part-time at a barber shop called The Art of Handsome. Lamar Larry is one of the barbers there. "Lisa is a hero because she is very nice to everyone," he says. "She's so helpful. She's just an all-around sweetheart."
Miss Lisa admits that the pandemic has been challenging for her. She missed seeing some of her kids, and sometimes it was hard to wear a mask out in the heat. She is looking forward to the school year starting back up. She's already helped some parents of kindergartners learn the new routine.
Without a doubt, everyone at Castle Hills Elementary will be happy to see Miss Lisa's smiling face this fall. She has inspired so many people and continues to change the world with her positive attitude and concern for others.