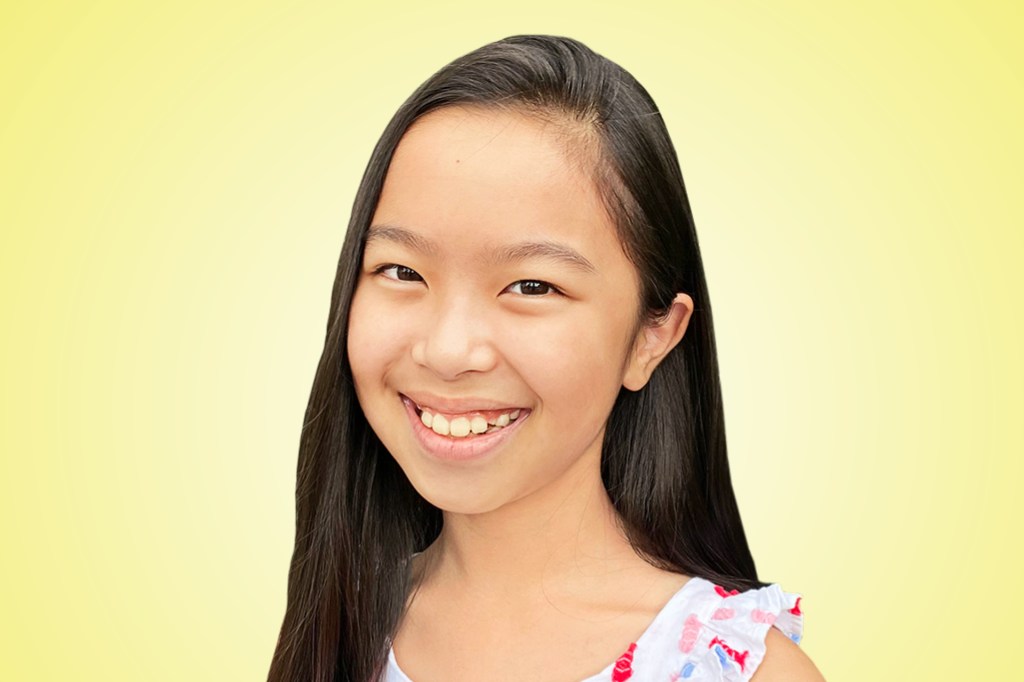 Meet Tabitha Kho, one of the 10 outstanding kids selected to be a TFK Kid Reporter this school year. Tabitha is 11 years old and lives in Atlanta, Georgia. She enjoys skiing, hates mosquitoes, and loves to read. Some of Tabitha's favorite books are The Westing Game, The Phantom Tollbooth, and Chris Colfer's Land of Stories series.
Finalists in the TFK Kid Reporter contest were judged on a number of factors. One of their assignments was to write an article about a hometown hero. Tabitha's story is about the founders of an organization that supports food-service workers. You can read it below.

COVID-19 robbed millions of food-service workers of their jobs as some restaurants went bankrupt and others ran dry of customers. People were abruptly thrown into crisis.
Janae' Littlejohn was one of those people. She worked as a recruiter by day and in the food-service industry by night to support her dream of becoming Miss America. Then she lost her car in an accident on her way to a pageant competition. Shortly after that, Littlejohn began to feel sick. Struggling to breathe and unable to work because of COVID-19, she faced homelessness. But then, Littlejohn told TIME for Kids, "Giving Kitchen brought hope back into my world."
Giving Kitchen is an organization that was "designed to provide stability to food-service workers in crisis," Naomi Green says. She's Giving Kitchen's senior director of field operations.
Giving Kitchen was born out of crisis in 2012. On December 21 of that year, Ryan Hidinger was diagnosed with cancer and given six months to live. He and his wife, Jen, had moved to Atlanta, Georgia, with a dream of starting a restaurant. They had hosted a supper club for a few years as a way of bonding with their new community. After Ryan's diagnosis, that community made all the difference. A fundraiser set up to support the Hidingers was meant to raise $25,000 but accumulated nearly $300,000! At the time, Ryan said he felt he "had already won in life."
Then, Jen says, the couple heard "so many more stories" of other food-service workers who had gotten hurt or sick and were unable to work. The stories "became incredibly real," she says. "We immediately shared that money with other people in need."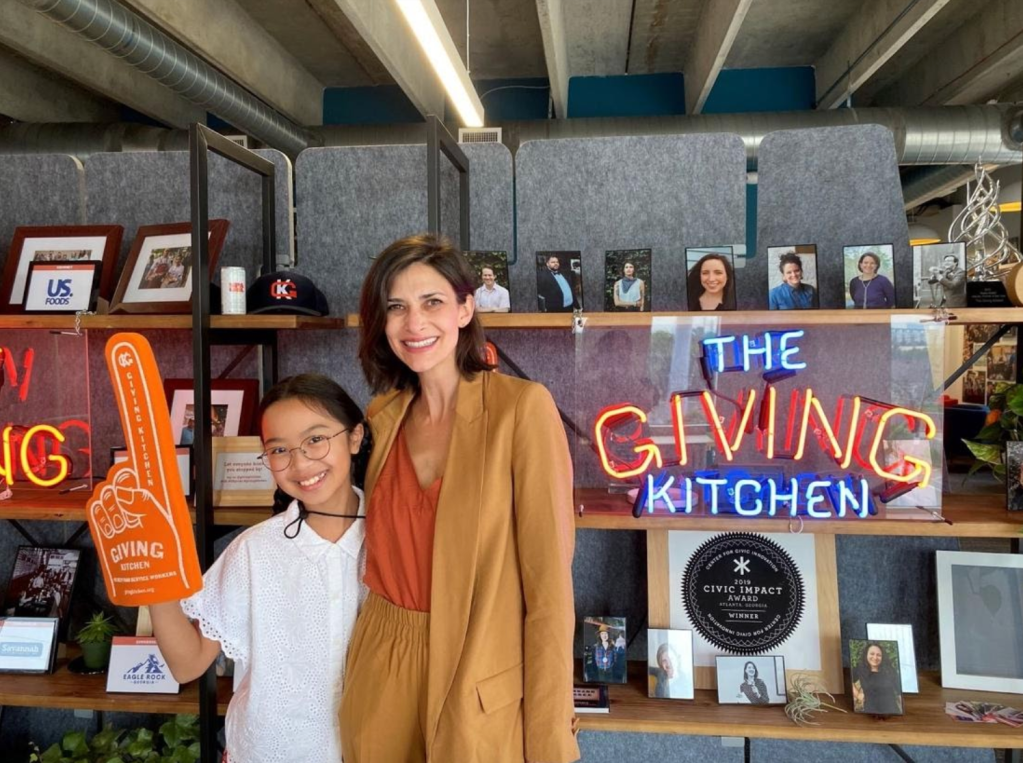 COURTESY TABITHA KHO
Ryan and Jen founded Giving Kitchen to give back to their community. Today, Jen continues the work that she and her late husband began, enlarging Giving Kitchen to serve more people in more ways. Since dedicating herself to the effort full-time, in 2019, Jen has helped Giving Kitchen expand beyond Georgia. She helped set up a program in Nashville, Tennessee, with the goal of helping people throughout the nation.
The organization has grown in other ways, too. "Those first years, [people] would tell us that they were really suffering from depression" or other problems, Jen says. So Giving Kitchen connected people with helpful resources. "We started to develop close relationships with service providers who were willing to offer their services for low or no cost to our clients," she says.
Now, long after receiving life-changing help, Littlejohn works with Giving Kitchen too. "I find . . . redemption in it," she says. Littlejohn may not have been able to attain her Miss America crown. But "I'm still gonna wear a crown, even if I didn't win one that day," she says.
On June 8, Jen gave Littlejohn a Giving Kitchen crown of her own.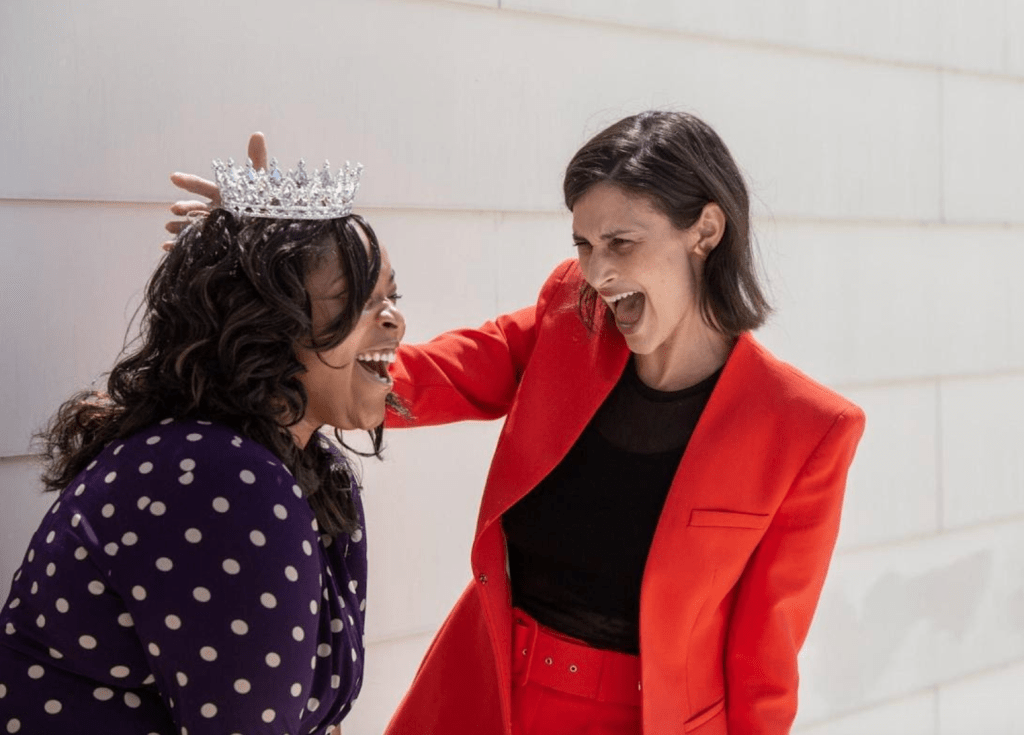 WAYNE SHOT IT VISUALS