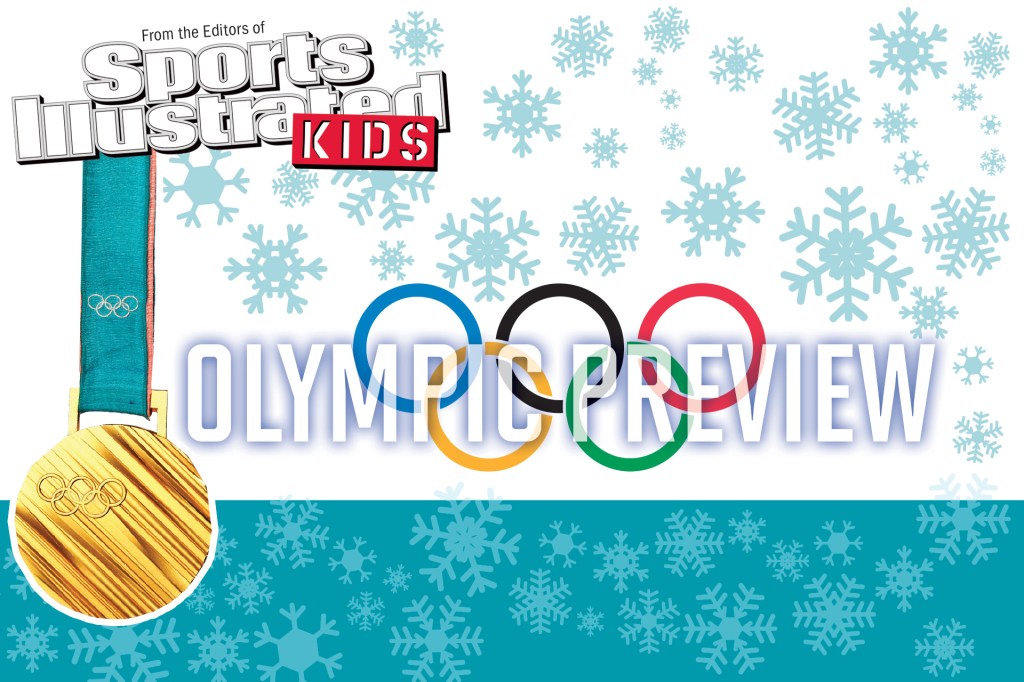 On February 9, the 23rd Winter Olympic Games will kick off in PyeongChang, South Korea. Nearly 3,000 athletes from more than 80 countries will compete. The sporting events will take place during 16 action-packed days. Then the Paralympic Games will begin on March 9. Read on to learn about a few members of Team U.S.A.
Snowboarding
THOMAS LOVELOCK
There is nothing average about Chloe Kim. The 17-year-old from California has won three X Games gold medals, three World Snowboard Tour titles, the U.S. Snowboarding Grand Prix, and two Youth Olympic Games golds. She was a finalist for the Sports Illustrated Kids SportsKid of the Year award in 2014.
Chloe travels all over the world. She has been profiled
profile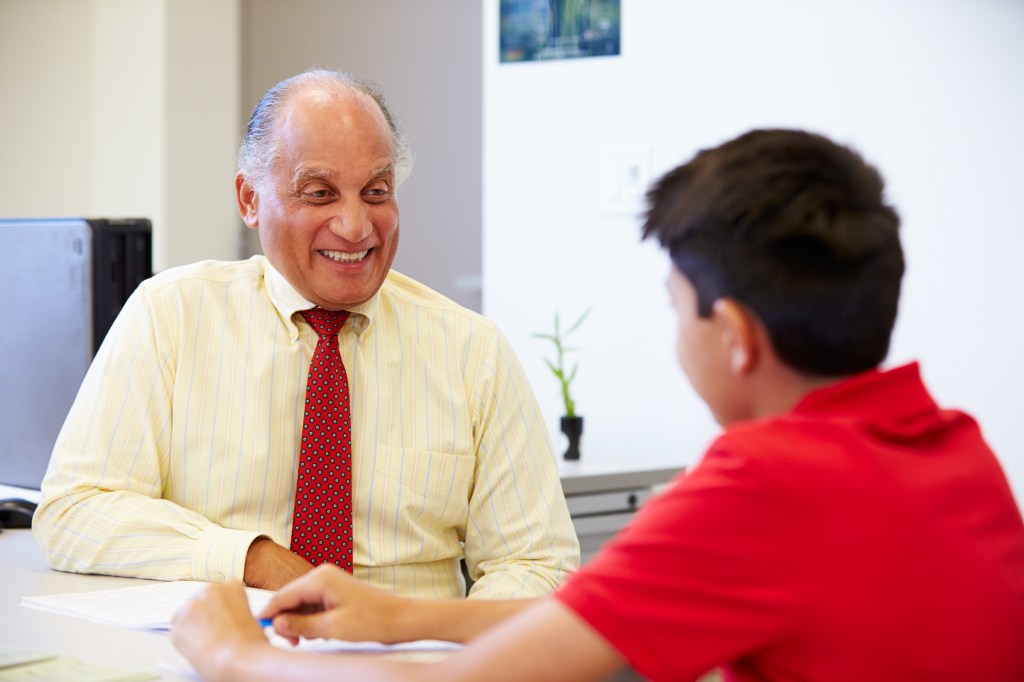 MONKEYBUSINESSIMAGES/GETTY IMAGES to create a brief biography of someone (verb) For my first article in the school newspaper, I profiled the principal. by Vogue and Seventeen magazines. She has walked the red carpet at the Teen Choice Awards.
Even when she does the things an average teen does, like homework, she finds a way to make them interesting. "The weirdest place I've done school[work] is probably next to a bathroom at the airport," Chloe says. "That was the only place I could find an open power outlet. It was kind of gross. But you gotta do what you gotta do."
Chloe was too young to make the 2014 Winter Olympic team. But she is hoping to turn in a far-from-average performance in her Games debut
debut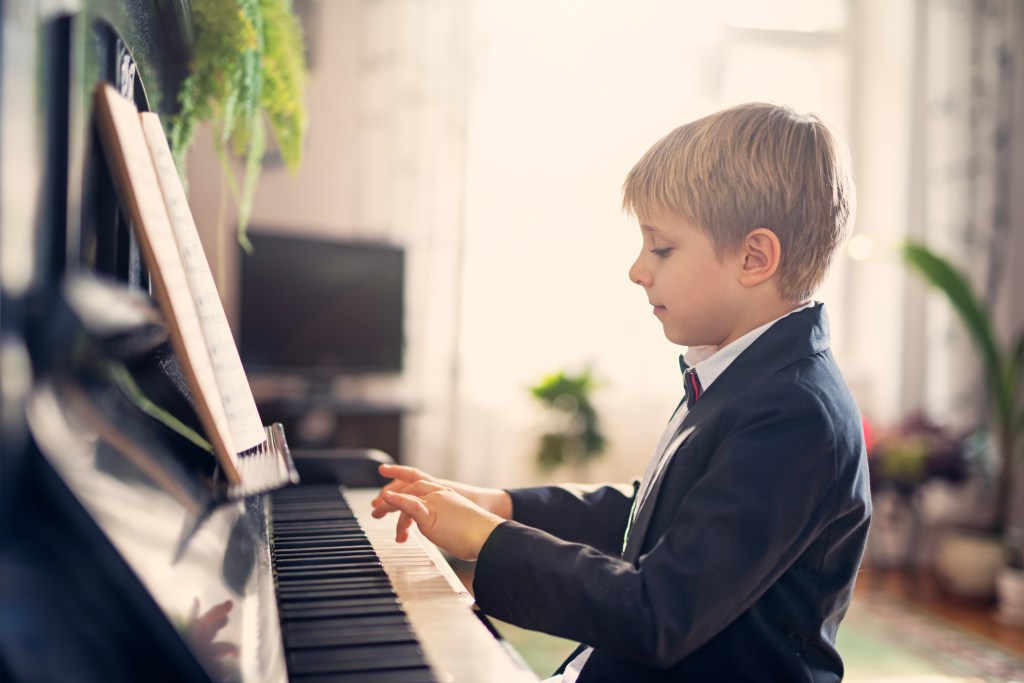 IMGORTHAND/GETTY IMAGES a first public appearance (noun) At my recital last week, I made my debut as a pianist. this year. "She's in a really good space mentally and physically," says Rick Bower, the U.S. Snowboard Team's head halfpipe coach. He has known Chloe since 2012. "She works at the stuff that is difficult for her, not the fun stuff always. She just has a really good work ethic
ethic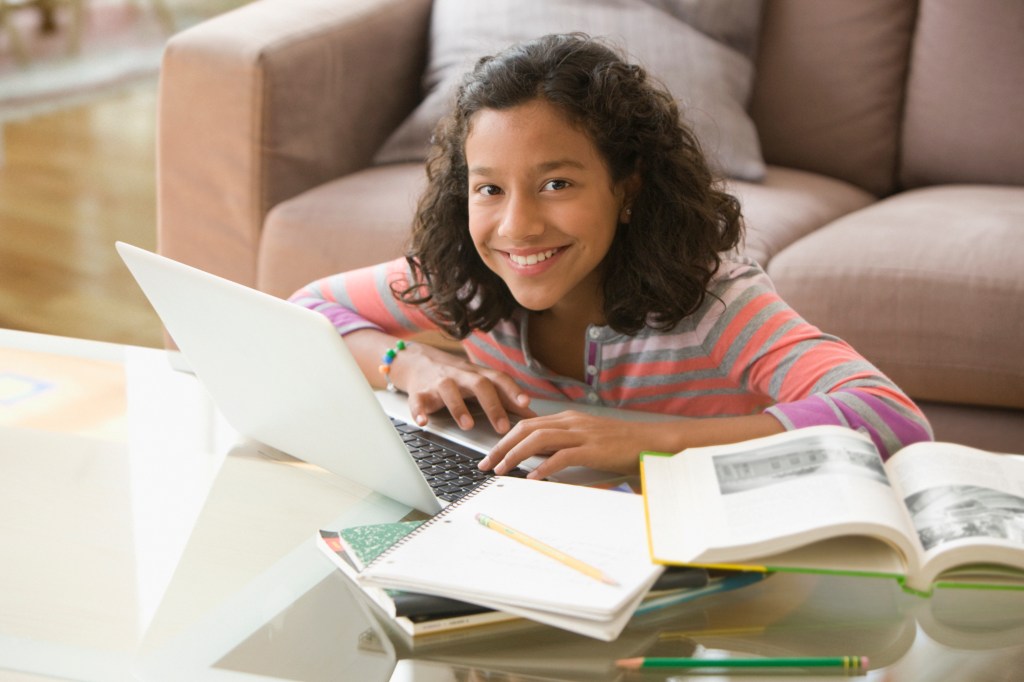 BLEND IMAGES-KIDSTOCK/GETTY IMAGES a belief that something is important (noun) Keara always does her homework as soon as she gets home from school, because she has a strong work ethic. ."
It was that mind-set that drove her to become the first woman to land back-to-back 1080s in a halfpipe competition. These each require three full revolutions
revolution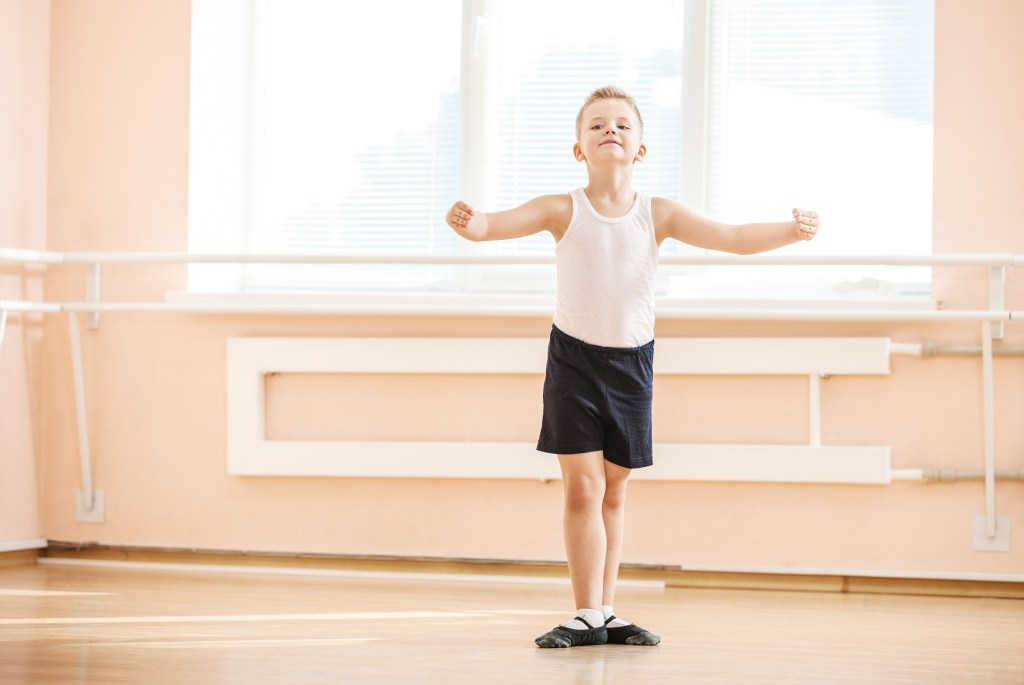 PHOTOBAC/GETTY IMAGES a turn of the body in one complete circle (noun) After taking ballet lessons for many years, I can make two revolutions while standing on one foot. in midair.
She was only 15 years old at the 2016 U.S. Snowboarding Grand Prix, in Park City, Utah. There, she bounced back from a rough morning practice. She went on to score a perfect 100.
"It was amazing, groundbreaking," Bower says. "She is a very brave young woman. She doesn't get rattled by a lot of things that a lot of people do. I think she has her training and her work ethic to help boost her confidence."
Chloe's parents were both born in South Korea. That is where this year's Olympics will be held. She visited PyeongChang a year ago. "The people there were so excited, and we were so excited just to be there and meet all our fans. I don't think anyone really expected that many people [in Korea] to be such big fans of snowboarding."
Chloe will take all the support she can get during the Games. Even superstars like her get anxious. "I'm pretty envious of my 13-year-old self because I was not nervous at all," she says. "I'm very fortunate to have other people on my team who have been to the Olympics multiple times, so I always feel like I have an outlet for questions."
Bobsled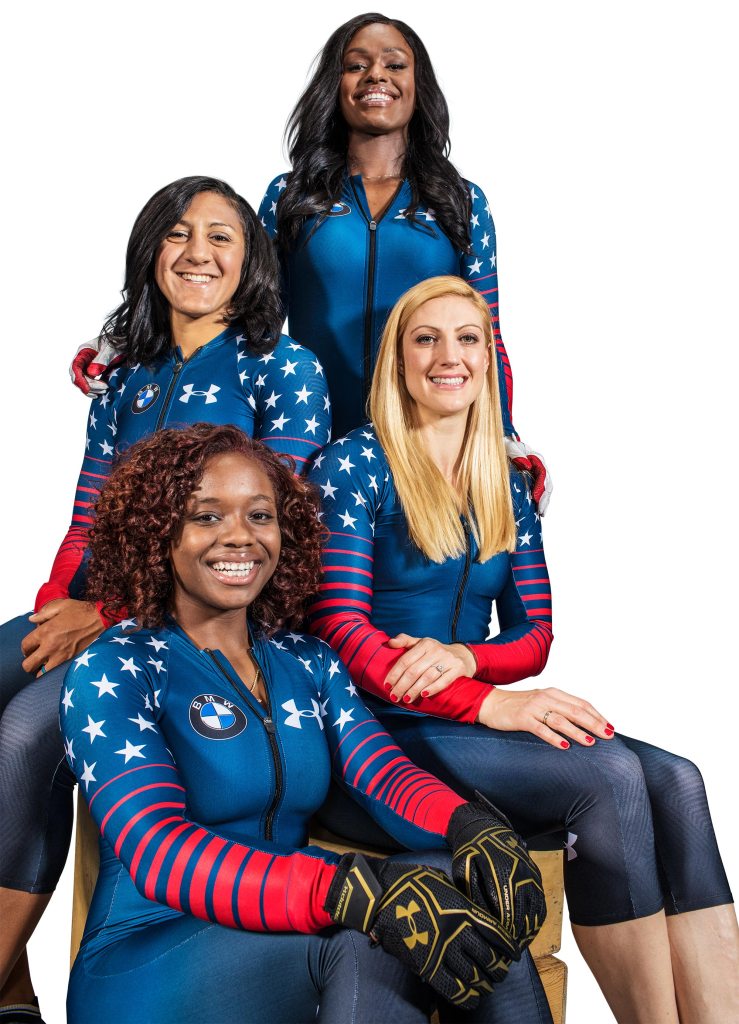 SIMON BRUTY
Steering a bobsled is important. But so is getting a good start. The competitors push their sled for up to 50 meters before jumping on. The ideal bobsledder is strong and fast. Evans was on the University of Illinois track team. A coach suggested she try bobsled. "I was a sprinter and a shot put thrower," Evans says. "That power, that strength, and that explosiveness I have in both sprints and shot put allowed me to be the bobsledder that I am today." Evans and Greubel Poser won bronze at the 2017 world championships. Meyers Taylor and Jones took home a gold medal.
Alpine Skiing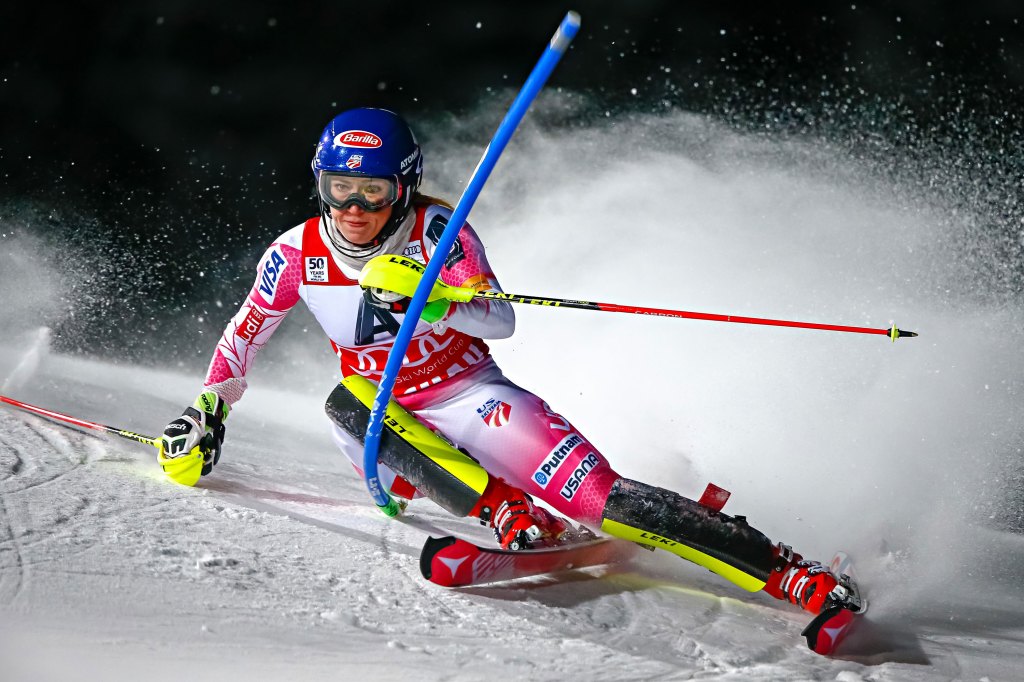 CHRISTOPHE PALLOT—AGENCE.ZOOM/GETTY IMAGES
Alpine skiers race against the clock in a variety of events. Downhill is simple: Go straight to the bottom of the hill as fast as you can. In the slalom
slalom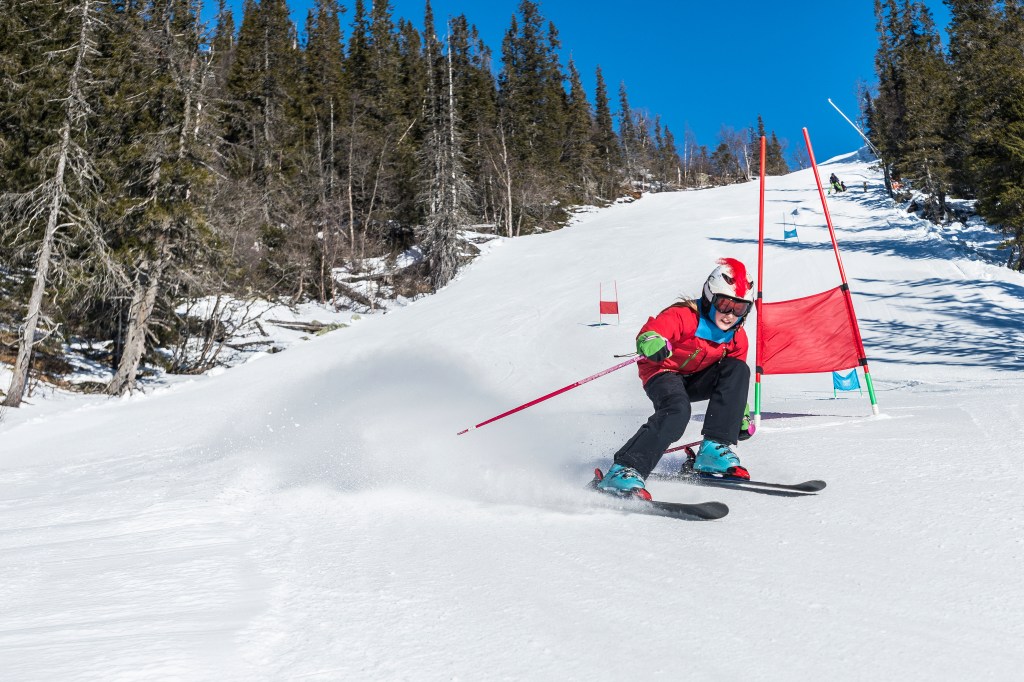 JOHNER IMAGES a timed race on a zigzagging course (noun) Janice is good at changing directions quickly while skiing, which is why she often wins at the slalom. , skiers have to turn quickly to make it through a maze of gates. In the giant slalom, the gates are farther apart. This allows for more speed. And there's even more space in the super G. Shiffrin is the best slalom skier in the world. She won a gold medal four years ago at the age of 18. She has been the world champion in the discipline three times. But Shiffrin has shown that she can go fast, too. She recently began competing in the downhill and super G. She had her first World Cup downhill win in early December. It came in just her fourth race. "I wasn't planning to win," Shiffrin said. "But I felt pretty comfortable."
Sled Hockey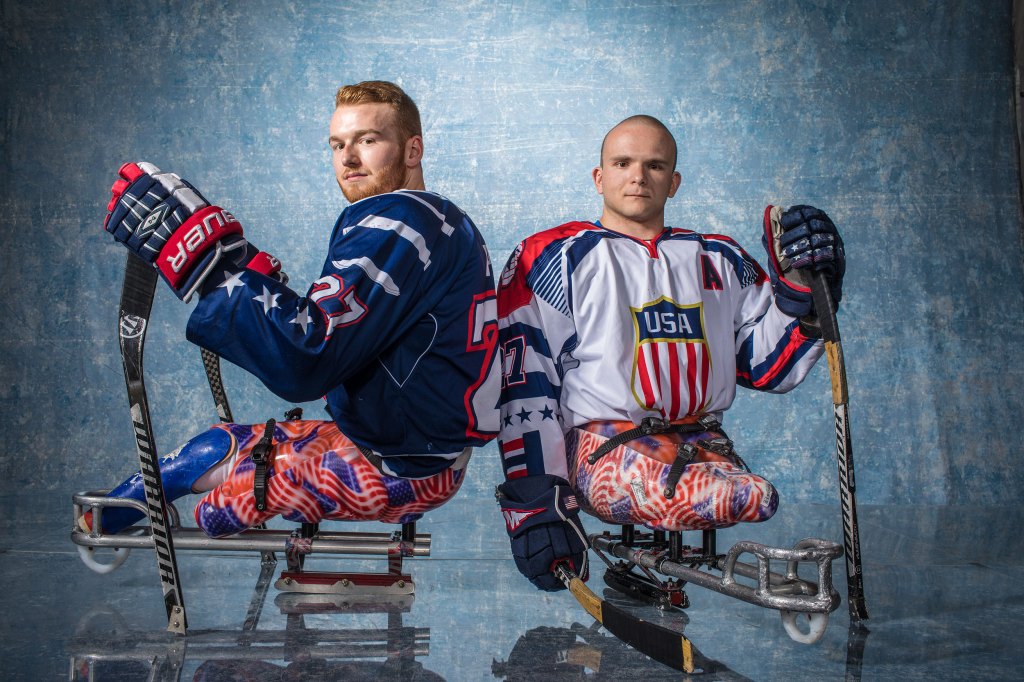 SIMON BRUTY
Two weeks after the Olympics end, the Paralympics will begin in PyeongChang. More than 500 athletes will compete in sports including skiing, snowboarding, and sled hockey. In this sport, players sit on a sled atop two hockey-skate blades. Farmer was born without legs. Pauls had his legs amputated when he was 10 months old. The pair helped lead the U.S. to gold in 2014. Their secret? Hard work, of course. But they also take the time to have some fun. Before every game, Pauls faces a Mr. Potato Head doll toward the opposing team's locker room. His teammates now call him Spud.
Luge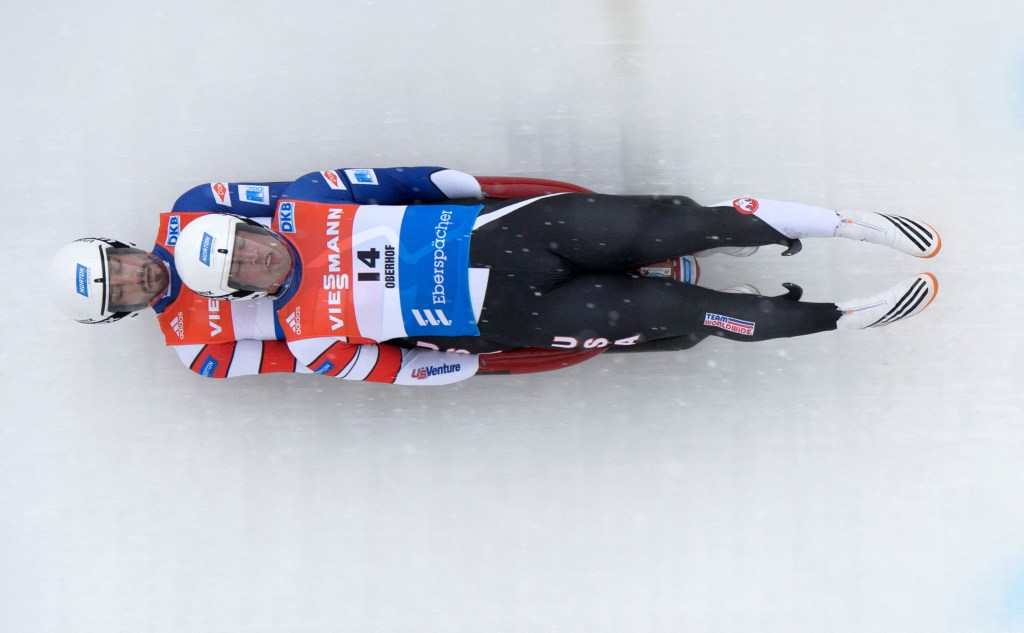 CANDY WELZ—DPA/AP
It's tough to steer while going down a track at nearly 90 miles per hour. A luger uses his or her feet to maneuver
maneuver
SOLSTOCK/GETTY IMAGES to move something skillfully; to steer (verb) To pass his driver's test, Kesete had to learn how to maneuver his car into a parking spot. the sled's runners. That's tricky enough when there's one person on the luge
luge
MADDIE MEYER/GETTY IMAGES a small sled that is used to race down a track made of ice (noun) The proper way to ride a luge is lying on your back. . In doubles, the person doing most of the steering is lying underneath another person. This makes it almost impossible to see. The key is communication. The luger on top gives his or her teammate directions using head motions. Mortensen (who rides on top) and Terdiman have improved a lot since pairing up in 2014.
Assessment: Click here for a printable quiz. Teacher subscribers can find the answer key in this week's Teacher's Guide.